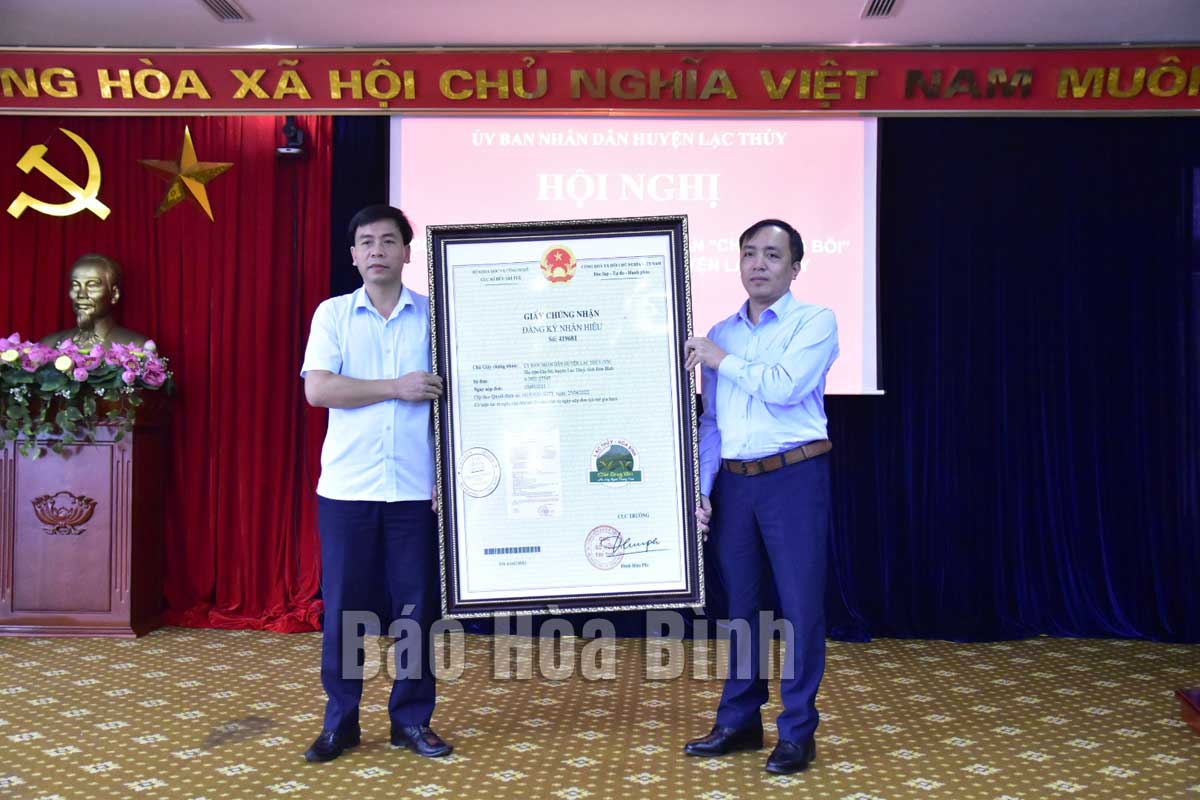 (HBO) – The People's Committee of Lac Thuy district and the Hoa Binh provincial Department of Science and Technology have jointly held an event to announce the certification trademark for "Song Boi Tea", a signature product of the district, which was granted by the Intellectual Property Office of Vietnam late last month.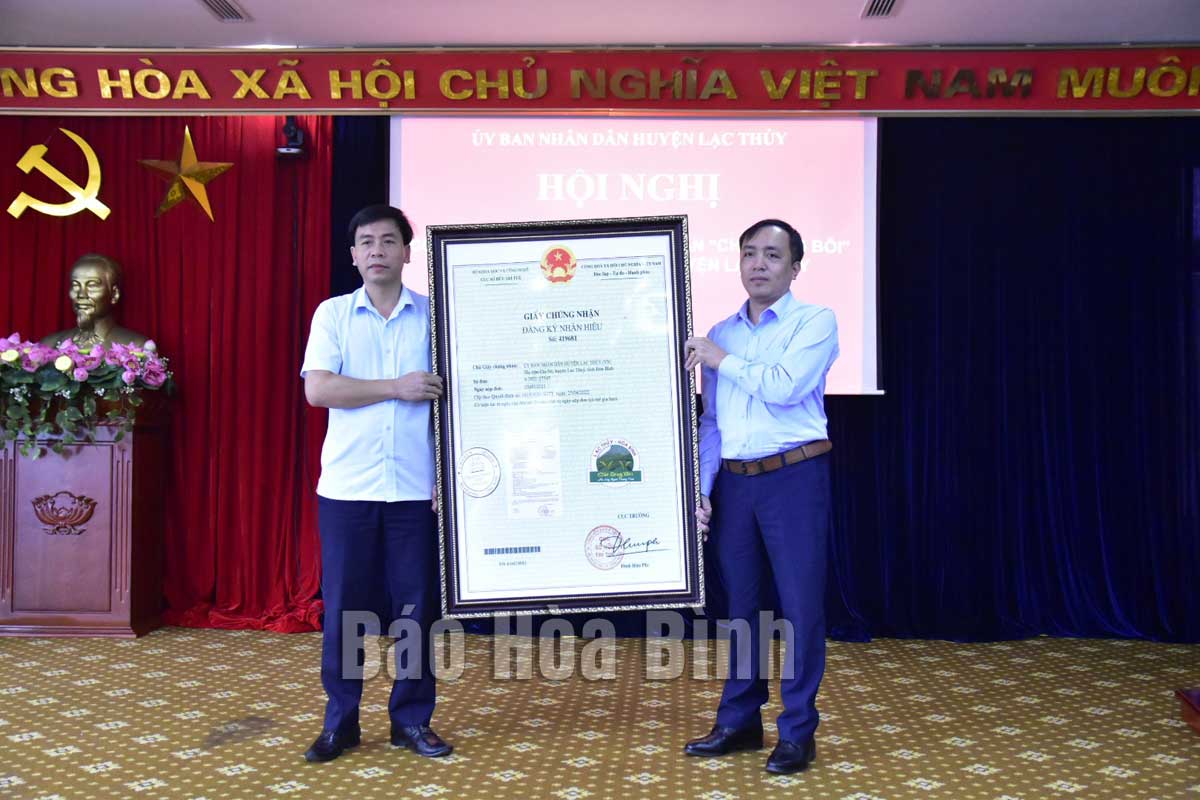 "Song Boi Tea" certification trademark is officially presented to Lac Thuy's signature tea product.
Blessed with favourable climate and fertile soil, Lac Thuy has constantly expanded its tea growing areas over the last several years, starting to form a large-scale zone for commodity tea production.
The district is currently home to over 226.5ha of tea, with productivity of more than 22 tonnes per ha per year. Its tea product has been highly favoured by consumers because of premium quality and safe production with proper use of pesticides.
However, small-scale farming causing low yields coupled with difficulties in origin traceability is among challenges hampering the development of Lac Thuy tea and reducing its competitiveness in both domestic and international markets.
The granting of "Song Boi Tea" trademark is expected to help Lac Thuy better manage and develop its tea brand so as to heighten the product value, enlarge local tea areas and improve farmers' earnings.
So far, the district has had five agricultural products granted with collective and certification trademarks.
To protect the "Song Boi Tea" trademark, the district People's Committee plans to promote transfer of advanced technology and techniques in local tea production and accelerate promotion of the product among domestic and foreign customers./.