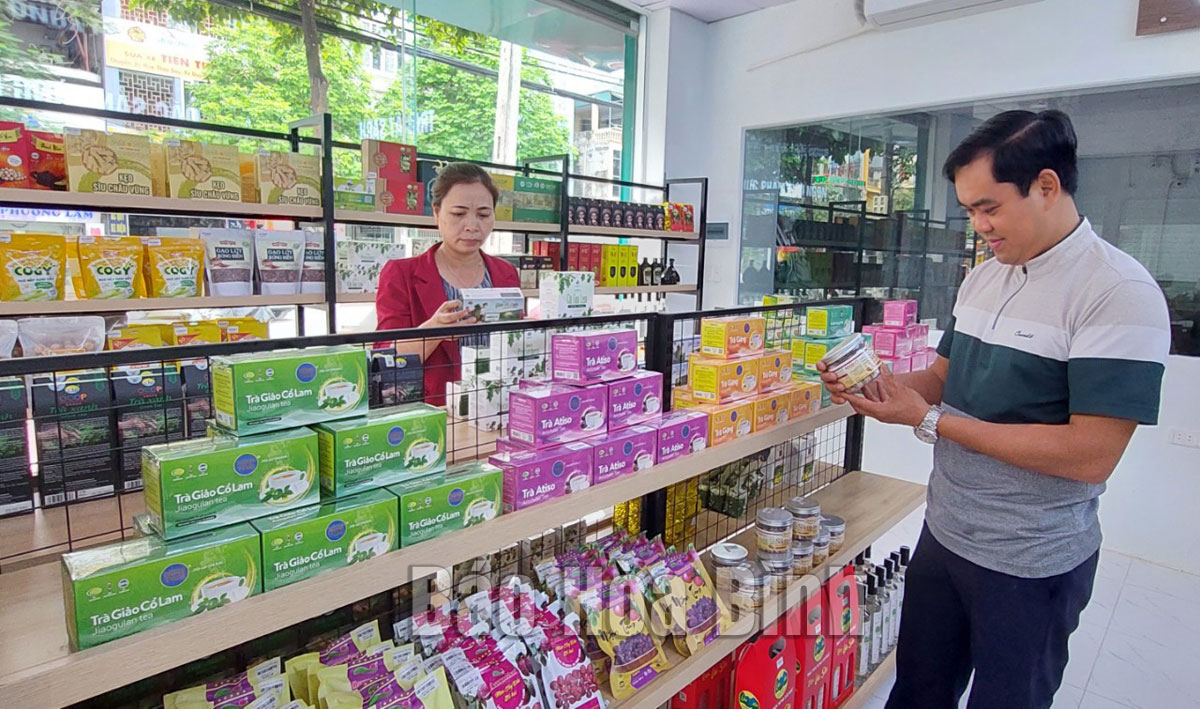 (HBO) – In the period of post-pandemic socio-economic recovery and development, the promotion of the campaign of "Vietnamese people prioritise Vietnamese products" has become significant. The campaign has been actively responded in Hoa Binh.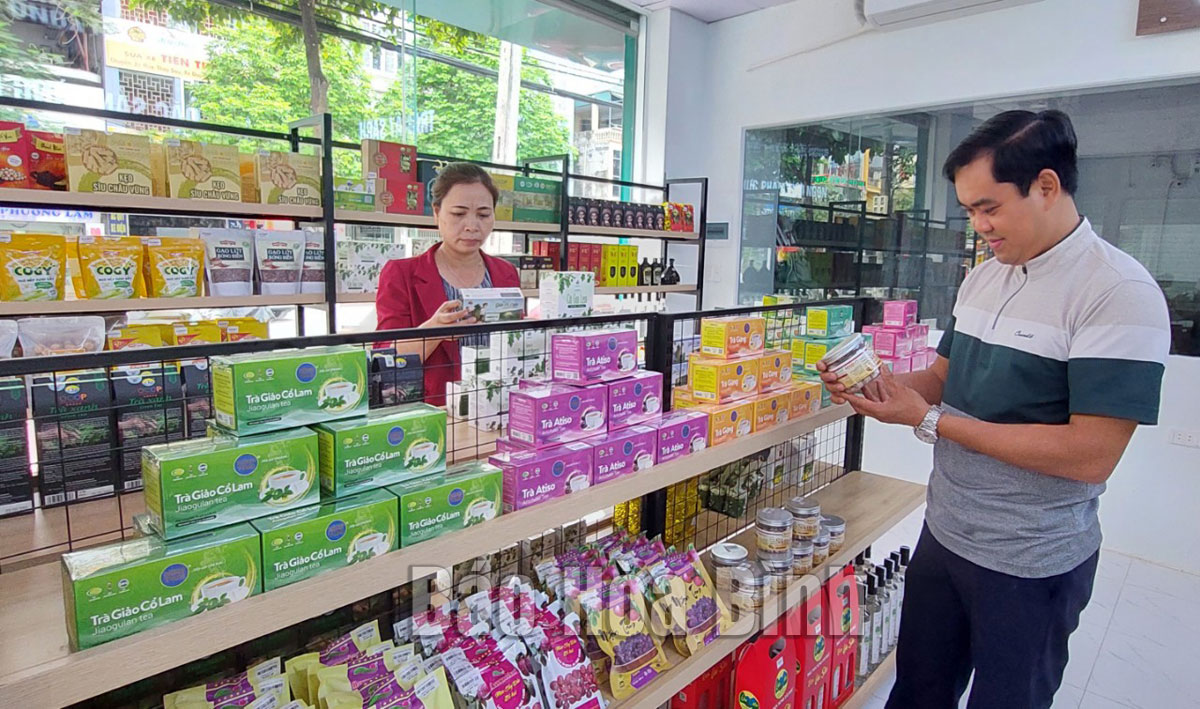 Customers at a shop introducing and selling OCOP products of Hoa Binh and other localities on Cu Chinh Lan Street of Phuong Lam ward, Hoa Binh City.
With an aim to introduce, promote and contribute to the sale of OCOP and handicraft products of Hoa Binh to customers inside and outside the country, since April 2022, Hoang Viet Ha, a resident of Thinh Lang ward of Hoa Binh city, has set up a business model called "Hoa Dat Muong (flowers of Muong land) and offer gift sets comprising the products to customers. In April alone, Ha sold nearly 900 gift sets.
Hoa Binh has set up a steering committee on the implementation of the campaign with 12 members from local departments, agencies, socio-political organisations and local businesses.
According to Bui Tien Luc, head of the provincial Party Committee's Commission for Mass Mobilisation, Chairman of the Hoa Binh Fatherland Front Committee and head of the steering committee, the campaign aims to raise public awareness of domestic production capacity and the quality of products of Vietnam and Hoa Binh in particular.
He said that in order to effectively implement the campaign, the province has called for the engagement of local businesses and residents in the work, while introducing traditional craft villages and typical products of the province, and strictly handling cases of piracy, counterfeit and poor quality commodities to win consumer confidence.
At the same time, the provincial Department of Industry and Trade has also carried out various activities to implement the campaign, including trade fairs and promotion, and supply-demand connection activities.
A survey showed that the rate of Vietnamese goods available in local shops, supermarkets and distribution channels has reached at least 80 percent, said Luc, who also stressed the need for more attention to bringing more local products to other localities and countries./.