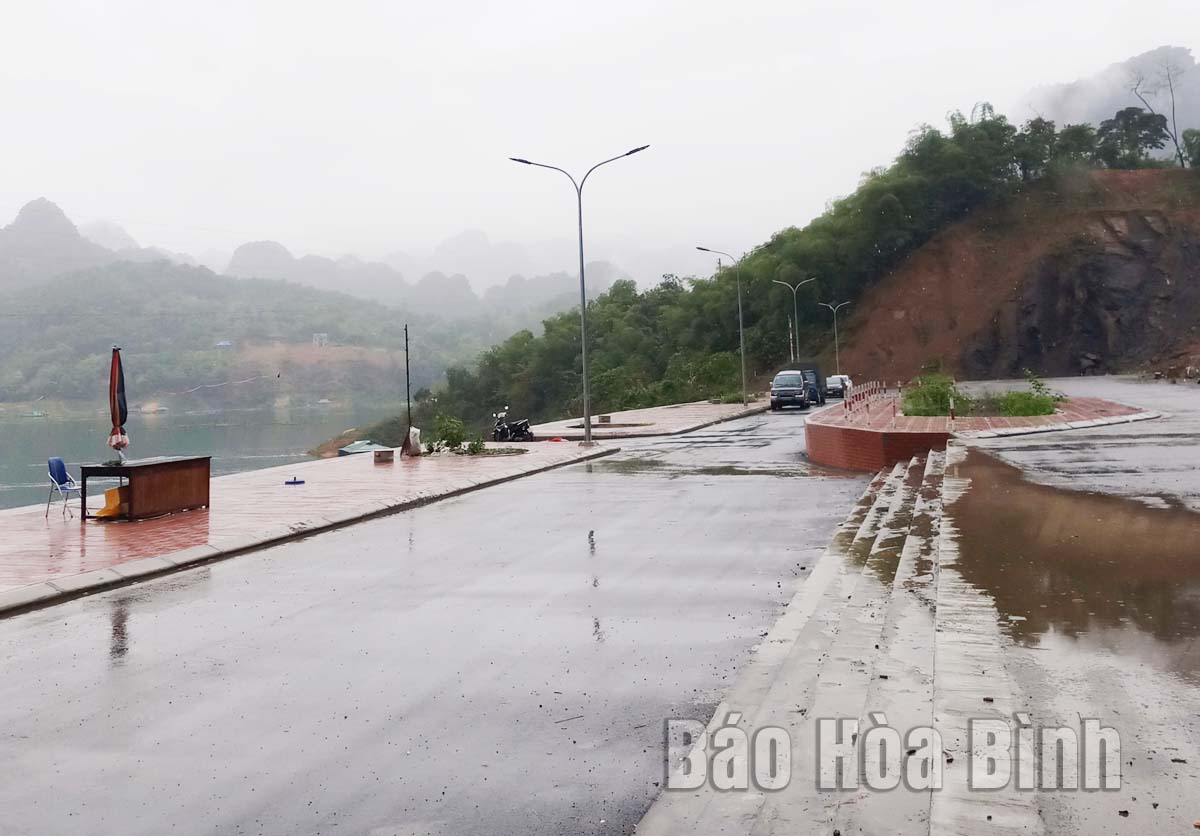 (HBO) – Trade and service activities in Hoa Binh have been diversified and promoted in recent years, meeting the production need and the lives of local residents.
The provincial Party Committee and People's Committee have over the recent past paid special heed to accelerating the restructuring and rapid development of the service industry in the direction of improving quality and diversifying products, especially those with high competitiveness.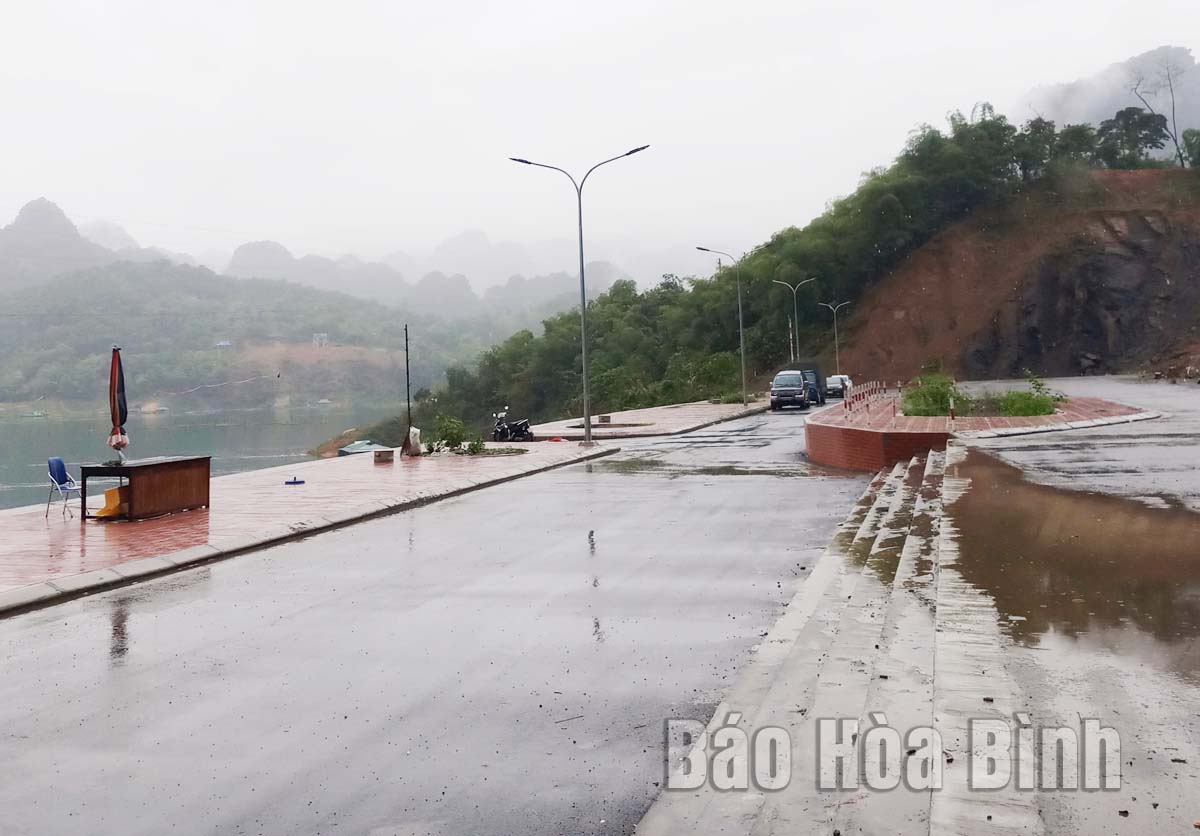 Ngoi Hoa port in Suoi Hoa commune (Tan Lac) has been invested in order to attract more investment to develop the Hoa Binh Lake national tourist area.
Modern commercial forms are developing in parallel with traditional trade activities, luring many investment projects.
Hoa Binh is home to over 1,000 enterprises and more than 30,000 household businesses operating in the fields of trade, service and tourism.
The commercial infrastructure system and distribution channels have gradually taken shape, applying standards on food safety and hygiene, traceability, fire prevention, and environmental sanitation.
Catching up with new trends, localities have gradually expanded e-commerce activities. Nearly 3,000 local businesses have used electronic applications in transactions. Many stores, especially in Hoa Binh city and the centres of districts, have applied online sales and e-payment methods.
As a result, the annual average revenue from retail sales of consumer goods and service increases sharply, expanding by 19.1 percent in the 2017-2021, reaching nearly 44.47 trillion VND by the end of 2021. The figure hit 14.65 trillion VND in the first four months of 2011, up 15.03 percent year-on-year.
The locality's export has also recorded a strong growth with markets being expanded.
The province's total export-import turnover in 2021 reached 2.19 million, up 2.34 times compared to 2017.
Hoa Binh's main exports are garments, electronics, optical lenses, metal and plywood. The locality mainly ships its goods to China, the Republic of Korea, the US, Japan, Hong Kong, the UK, the Netherlands, Australia, Mexico, Spain, Russia, and India.
Over the recent years, Hoa Binh's authorities have also focused on promoting tourism industry, prioritising resources for infrastructure development and investment for developing typical products and services such as spiritual and community-based tourism, eco-tourism in association with resort, sports and entertainment.
Many attractive tourism destinations were put into operation in the locality, including Mai Chau Ecolodge, Serena Resort Kim Boi, Ba Khan Village Resort, and Avana Retreat Mai Chau.
The locality has so far had 434 accommodation establishments and 157 community tourism business households.
The province has expanded tourism linkage with northwest localities, Hanoi, Ho Chi Minh City and large domestic and international travel companies in order to develop tours and routes and tourist attractions.
Thanks to these efforts, Hoa Binh's tourism has gradually asserted its place on the tourist map of Vietnam. In the last five years, the locality served 10.8 million visitors, including 1.13 million foreigners. The tourism sector raked in nearly 7.18 trillion VND in revenue, posting a yearly increase of 8.5 percent.
To further foster the growth of service sector, attention has been paid to improving service quality; promoting the development of services with advantages such as commerce, tourism, and high-quality and value-added products and services; accelerating e-commerce application; and developing strong product lines to promote import-export activities.
The province also focuses on developing sustainable tourism closely associated with preserving and promoting cultural identities of local ethnic groups./.