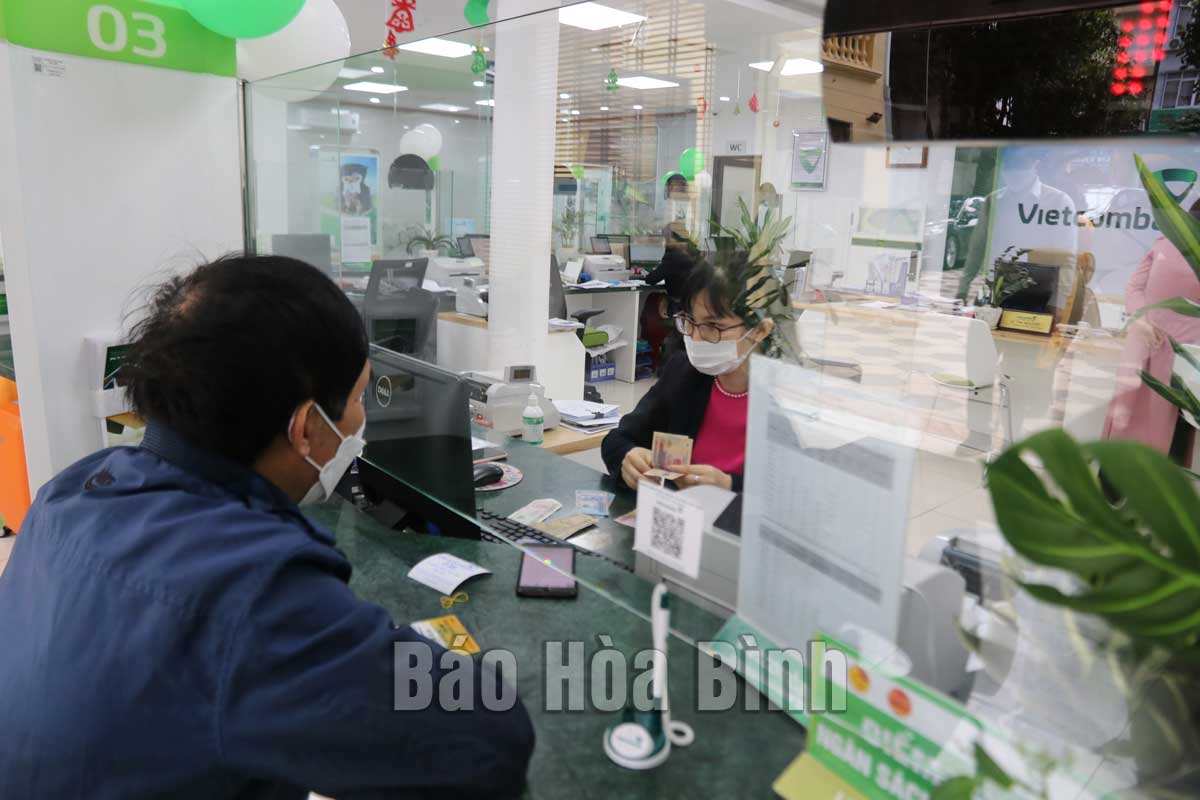 (HBO) – Since the start of this year, the State Bank of Vietnam (SBV)'s Branch in Hoa Binh province has actively implemented guidelines and policies of the Party, State and sectors for banks and credit institutions in the province, with focus placed on providing preferential credit to people and businesses hurt by the COVID-19 pandemic and expanding non-cash payment from 2022 – 2025.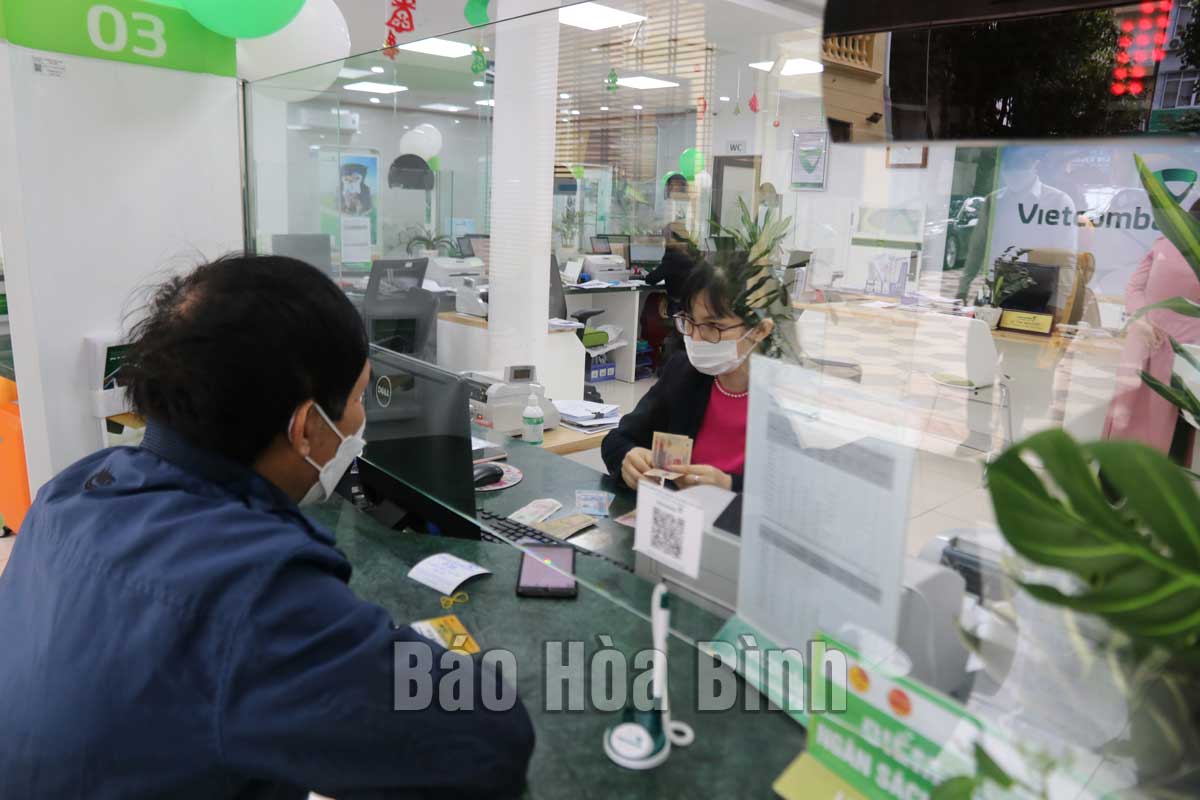 Vietcombank's branch in Hoa Binh contributes to effectively boosting the local economic development.
Reports showed that Hoa Binh's monetary market remained fairly stable this year, with total capital mobilized by the end of May totaling 35.55 trillion VND, up 6 percent from the end of last year. Over 28.13 trillion VND of which came from businesses and individuals, an increase of 8 percent from the end of 2021.
According to statistics from the SBV Branch in Hoa Binh, total outstanding loans in agriculture and rural development exceeded 15.78 trillion VND as of the end of May, accounting for 51 percent of the total. Soft loans for small- and medium-sized enterprises reached over 7.03 trillion VND, making up 22.7 percent of the total; and that for exports and supporting industry valued 22 billion VND.
In the coming time, Ngo Quang Loi, Deputy Director of the SBV Branch in Hoa Binh, said it will continue focusing on enforcing the State and Party's related guidelines and policies, particularly financial support packages under the government's post-pandemic recovery programme; and accelerate inspection over banks and credit institutions and anti-corruption efforts.
It will also closely control credit provision in high-risk sectors, such as investment, real estate, securities, BOT and BT transport projects, and corporate bonds; and strictly monitor credit poured into land use right auctions under the direction of the State Bank of Vietnam.
The SBV Branch has been urging the continued provision of support for pandemic-hit enterprises to push for economic recovery and the effective implementation of policy credit programmes, particularly for the poor and policy beneficiaries. It also plans to promote digital transformation and cashless payment over the next three years./.