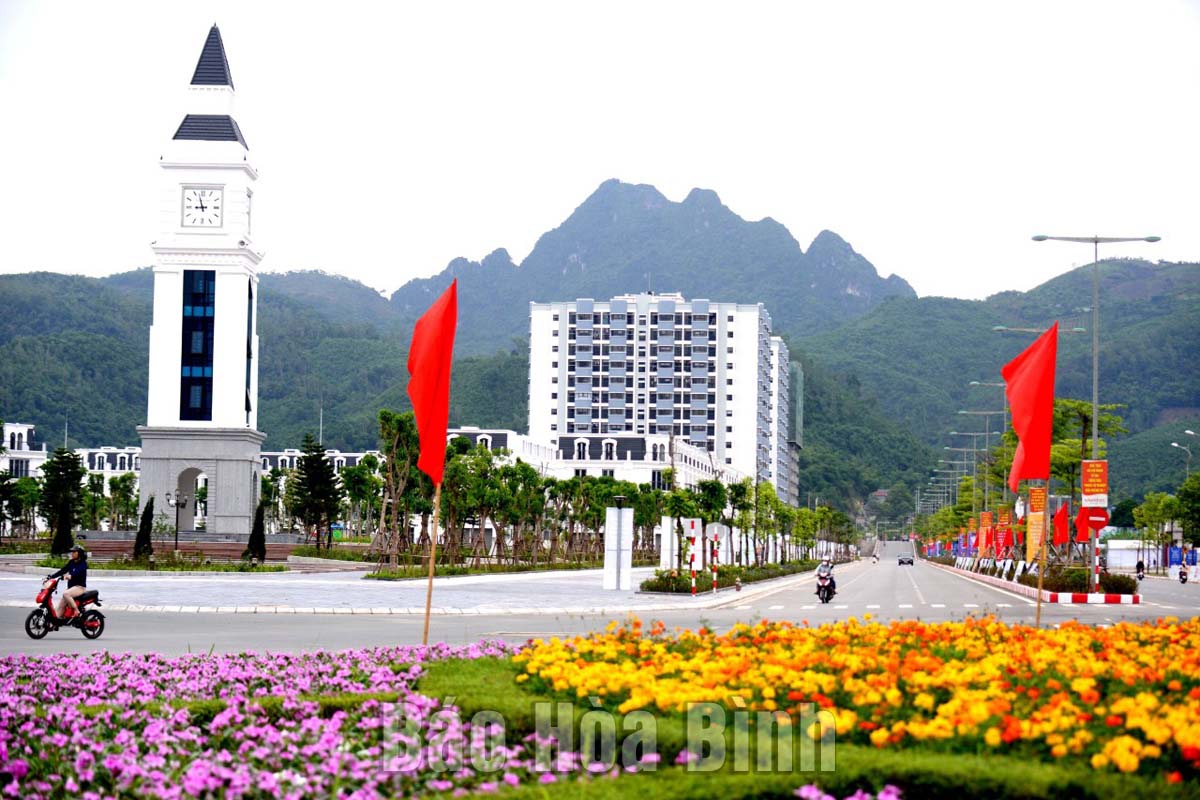 (HBO) - Hoa Binh city is striving to become a modern and civilised urban area along the Da River, a worth-living place for local residents.
From having only one main traffic axis of the old National Highway 6, now An Duong Vuong street, the city now has a complete traffic system, creating remarkable changes in its appearance which astonished not only outsiders but locals as well.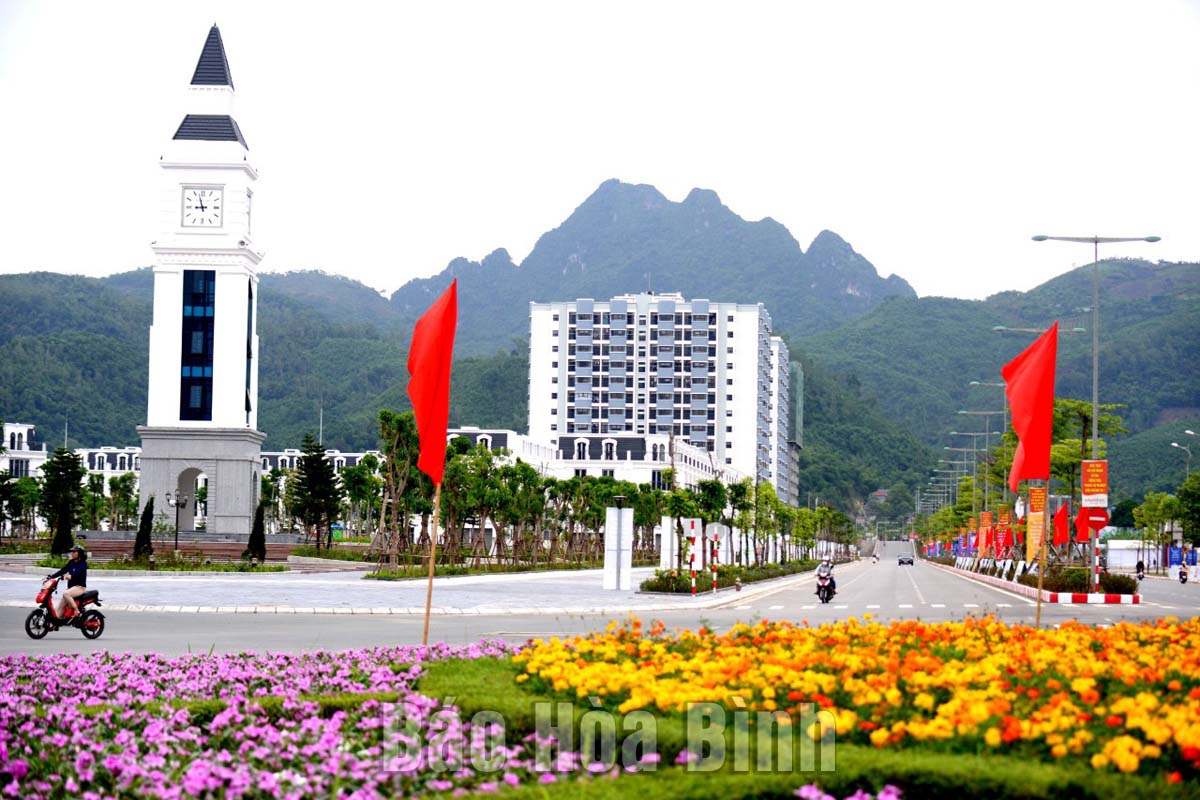 A corner of Hoa Binh city.
Nguyen Tien Hai, a retiree residing in Phuong Lam ward, said that locals are proud to be citizens of the city when talking to their friends, relatives and tourists.
Many streets and resident areas have been upgraded and become civilized, clean and beautiful urban areas. Commercial centres and streets are bustling even at night. More modern residential buildings have been built. People can enjoy high quality healthcare, cultural and educational services. More capital is being poured into urban infrastructure, industrial parks and clusters, urban areas and trade buildings, creating new momentum for the city's urban, trade and service development.
In accordance with a National Assembly's resolution, Hoa Binh city was expanded by merging with the entire Ky Son district. It has achieved remarkable results in mobilising resources for infrastructure investment, socio-economic development and investment attraction. The city has always been in the province's top group in terms of State budget collection and poverty reduction.
Hoa Binh city is coordinating with relevant agencies in designing an overall planning for the city's development until 2045, which eyes development along both sides of the Da River which is associated with roads, service facilities, restaurants, hotels, electricity, lighting, and drainage systems. The city will also attract investment in expanding commercial and tourist urban areas along the Hoa Lac - Hoa Binh expressway.
The city will develop high-quality tourism and services in association with festivals, craft villages and traditional cultural activities. Attention will be paid to the construction of important traffic routes including Hoa Lac - Hoa Binh and Hoa Binh - Moc Chau expressways; a road connecting Tran Hung Dao street to Dan Chu ward; national highway 6 and national highway 70B, urban riverside housing projects, golf courses, commercial services, restaurants and hotels systems./.