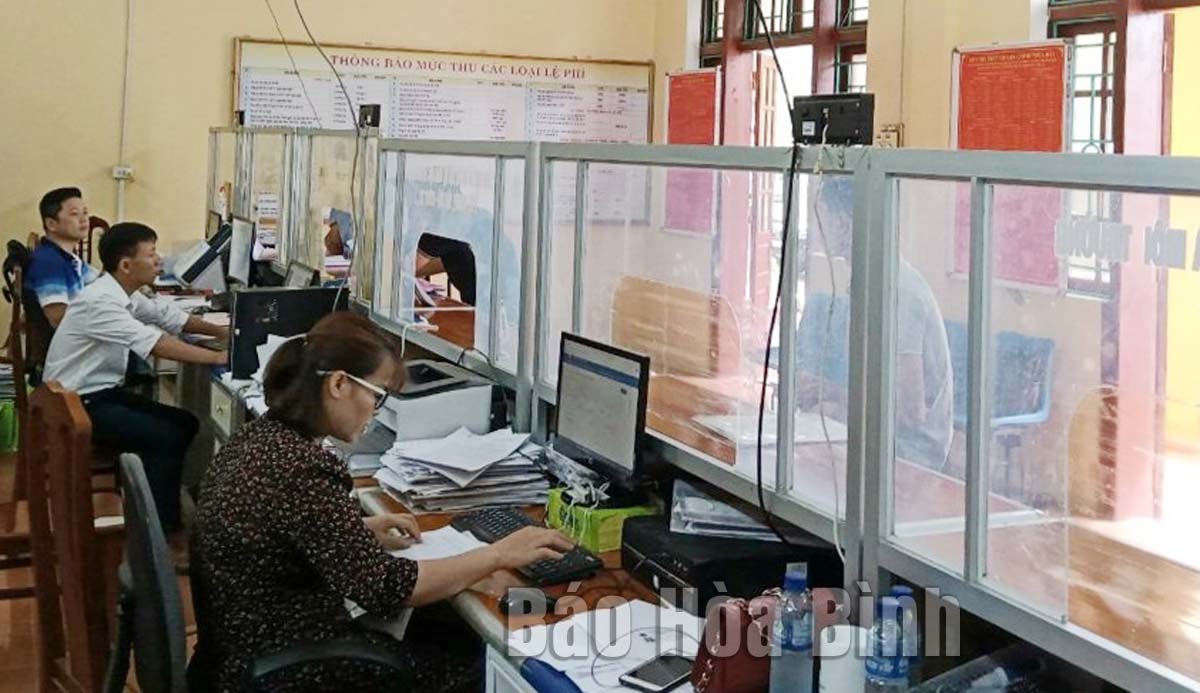 (HBO) – In the 2021 District and Department Competitiveness Index rankings, Yen Thuy district took the lead among the district-level localities in Hoa Binh province, with 89 out of the 100 points. This result reflected efforts by local Party committees and administrations to promote the implementation of measures for improving the business climate and building an administration that always accompanies and assists businesses and people.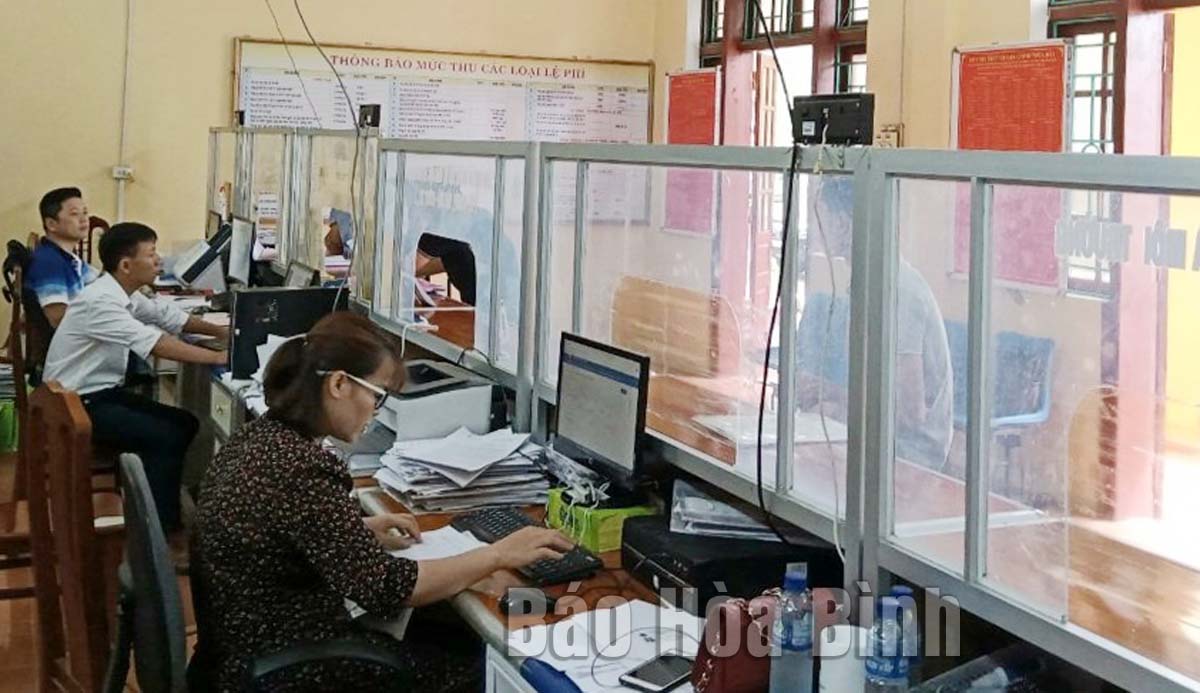 The division for receiving administrative procedures and returning settlement results of the Yen Thuy district People's Committee.
Under the Hoa Binh provincial Party Committee, the Standing Board of the district Party Committee assigned the board's members and division leaders to monitor and step up the implementation of key tasks to boost administrative reforms and help enterprises and people address difficulties to develop production and business activities.
The district Party Committee's Standing Board and all the 11 communal-level Party committees have held annual dialogues with local residents, with a focus on the Party and political system building, site clearance, construction, and management of land, tax, and administrative boundary, thereby collecting information and addressing people's feedback and opinions.
Activities have been implemented seriously to boost administrative reforms and improve the business environment. As a result, the rate of administrative procedures handled ahead of and on schedule has reached 99.4 percent. The reviewing and re-organisation of jobs for district-level civil servants have met requirements. Besides, Yen Thuy has also paid attention to scientific - technological application to improve the settlement of administrative procedures.
Local authorities have been working to ramp up site clearance and investment attraction to help carry out projects on schedule and in a transparent manner. They have coordinated closely with relevant agencies to assist businesses and investors to conduct surveys and consider investments in the district. Efforts have also been made to gain a good grasp of the production and business situation of local production facilities and enterprises, issue timely solutions to obstacles, and create conditions for the firms to expand operation.
Bui Huyen, Vice Chairman of the Lac Thuy People's Committee, said improving the business environment is an important and long-term task connected with the realisation of the targets set in the district's Party Congress.
The district administration has been enhancing coordination with relevant departments, sectors, and agencies to resolve issues related to the investment climate and investment activities, invite investors to develop infrastructure in the zoned areas, accelerate public investment projects, tackle difficulties to investment disbursement, and adamantly deal with wrongdoings in investment management.
Authorities have also held dialogues with enterprises to address difficulties and provide the best possible conditions for firms, cooperatives, and investors to effectively implement projects, the official noted.