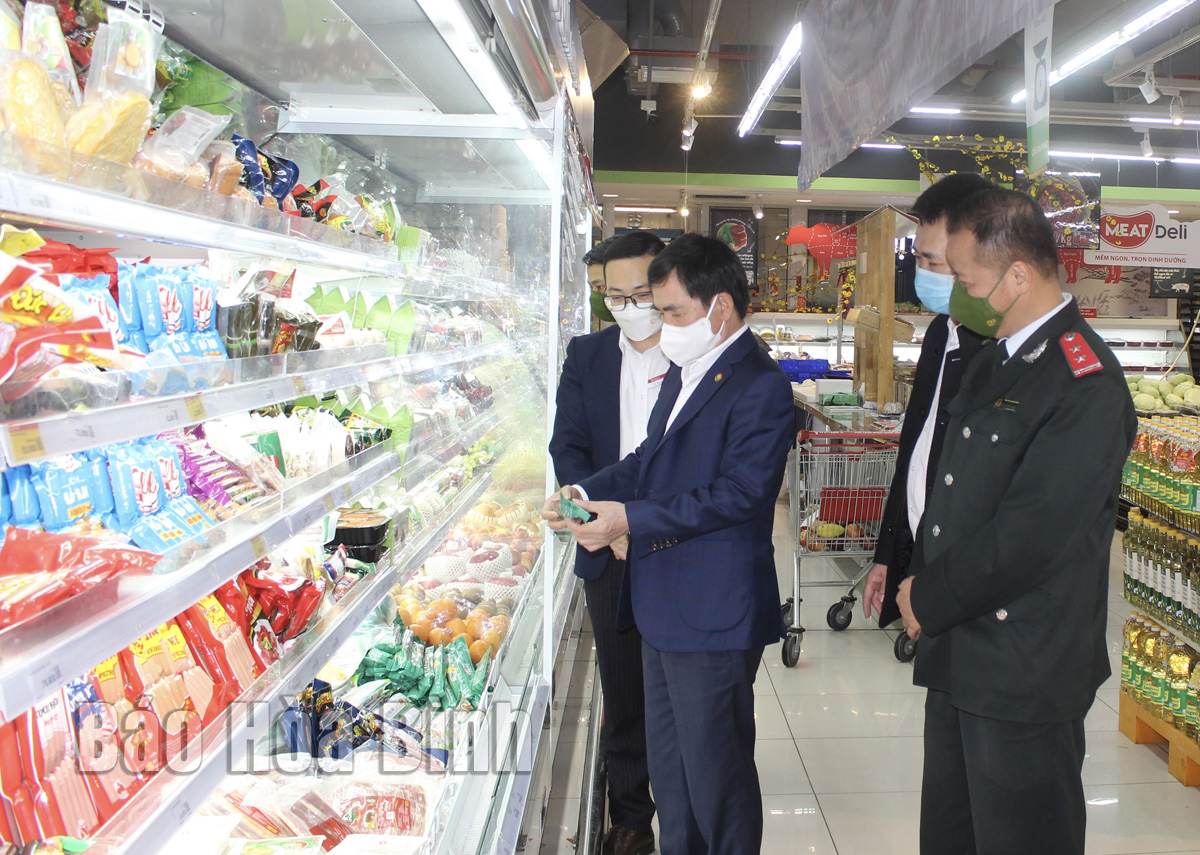 (HBO) – As the COVID-19 pandemic has been put under control, business, trade and service activities in Hoa Binh have recovered and developed strongly, with effective operation of markets, shopping centres and supermarkets.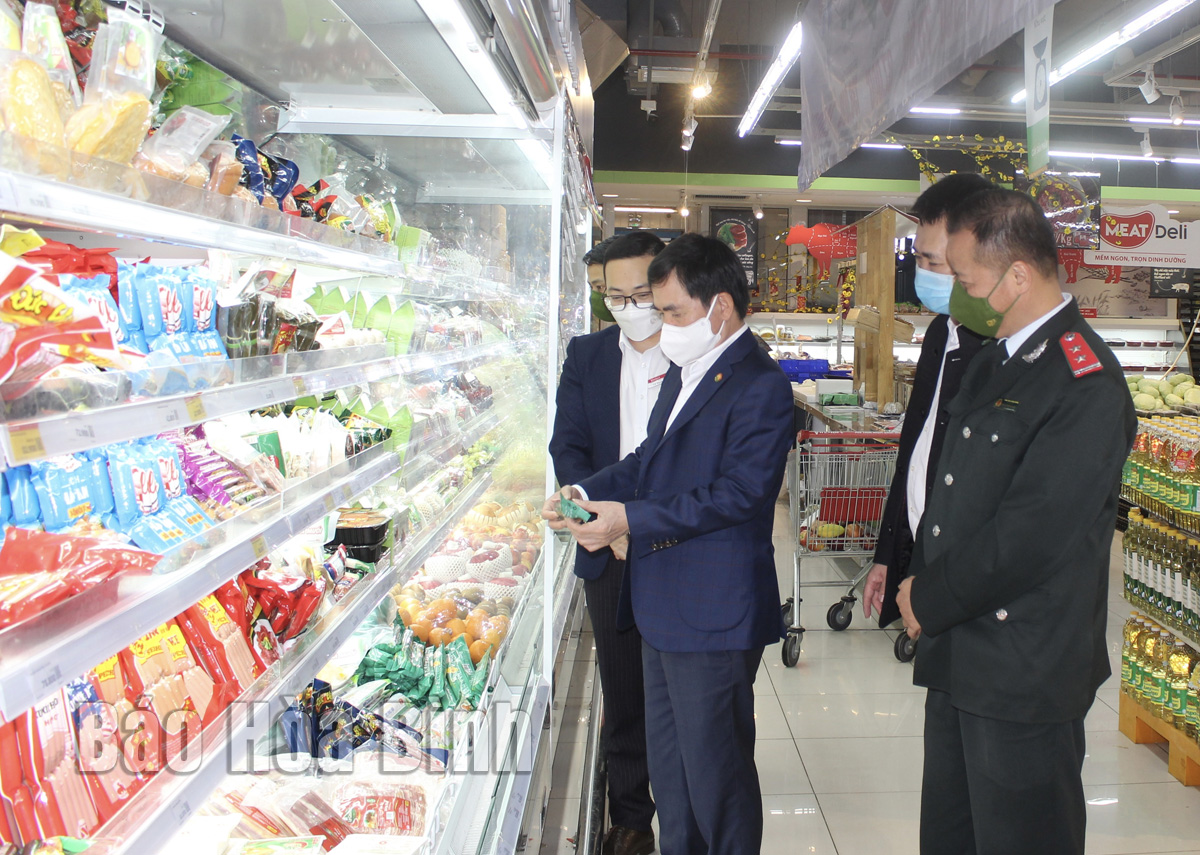 Leaders of provincial Department of Industry and Trade and local authorities inspect the trading of necessities as well as the prices and quality of products (Photo taken at Vinmart supermarket in Vincom Plaza in Hoa Binh city)
In the first six months of this year, total retail and service revenue of Hoa Binh reached 27.23 trillion VND (1.16 billion USD), up 25.75 year on year, fulfilling 51.9% of the yearly target.
As of the end of July, the province welcomed 1.68 million tourists, reaching 65.1% of its yearly goal, including 60,000 foreigners, earning about 1.9 trillion VND.
Pham Tien Dung, Director of the provincial Department of Industry and Trade, said that along with strict control of the market through inspection and monitoring activities, the province has promoted trade and service activities through many events, including the 31st Southeast Asian Games and a number of trade fairs.
This year, the province will allow local enterprises to organise 3-5 trade fairs, and an ornamental creature exhibition with the participation of 40 cities and provinces nationwide.
The province has also rolled out measures to prevent smuggling and trade fraud, he added.
Dung said that in the rest of this year, Hoa Binh aims for 25.23 trillion VND in total retail sales of goods and services. To this end, Hoa Binh will continue to control commodities' prices, while building plans to supply goods during the Lunar New Year, and focusing on promoting e-commerce./.