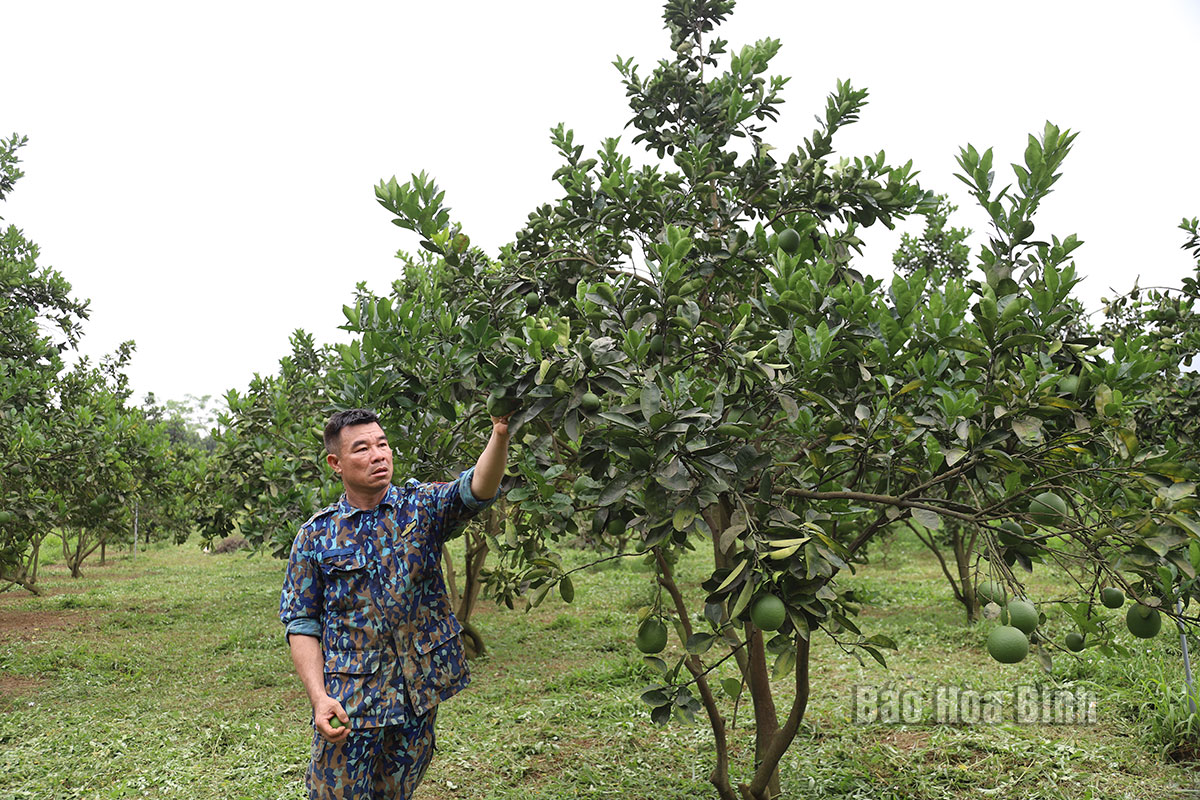 (HBO) – Hau Nhat farm in Hang Tram town in Yen Thuy district has more than 3,000 grapefruit trees and thousands of chickens.
The farm owner Ta Huu Hau said that he applied organic farming, mainly using organic fertiliser, techniques, and experiences to limit pests and diseases. Thanks to building a brand of clean agricultural products, his products such as meat, grapefruit, and jackfruit are welcomed much in the market.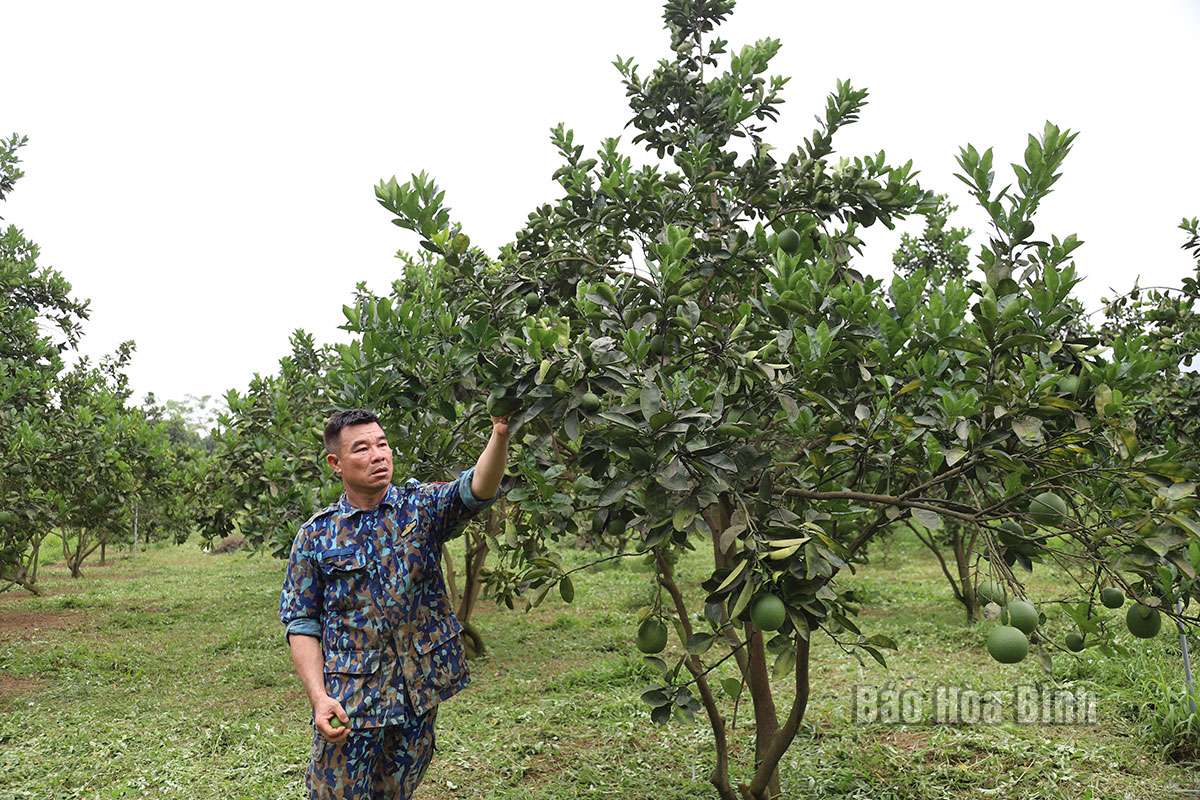 Hau Nhat farm in Hang Tram town, Yen Thuy district.
In recent years, Yen Thuy's agricultural sector has developed with breakthroughs. The agricultural structure has changed to promote its advantages, matching market demands and adapting to climate change. The value of agriculture, forestry, and fisheries is estimated at nearly 1.8 trillion VND, accounting for 27.2% of the district's economic structure.
According to the district's Department of Agriculture and Rural Development, its total annual cultivation area reaches nearly 13,000 ha including 339 ha of medicinal plants. Restructuring the agricultural sector, and transforming the crop structure have initially made positive changes. Mechanisation in agriculture is applied in over 85% of all stages - growing, harvesting, and storing. Crop structure and new plant varieties are used to fit the climatic and soil conditions.
Along with cultivation, the district's livestock industry has made good progress with the production value in 2022 reaching nearly 640 billion VND, accounting for about 37% of the agricultural sector. Livestock production continues to actively shift from small-scale and household farming to bigger farms with measures applied to control diseases and ensure environmental safety. The district also maintains vaccination, quarantine, slaughter control, and disinfects to prevent major epidemics.
Aiming to develop sustainable agriculture, Yen Thuy district is paying attention to having agricultural products certificated or meet the requirements of the One Commune-One Product (OCOP) programme.
Currently, the district has products that have been granted trademark protection titles by the National Office of Intellectual Property under the Ministry of Science and Technology, for example, grapefruit, onion, taro, Green squash, and 17 OCOP products.
The district authorities also paid attention to brand building and product promotion, and increased support for production-consumption linkages.
It also promotes the formation of new-styled cooperatives associated with the value chain. Up to now, the whole district has over 39 agricultural cooperatives, and 37 cooperative groups with 537 members, creating more than 800 jobs.
Moreover, Yen Thuy district maintains production and consumption links on over 400 ha of raw cane with Viet Dai Sugar Company; about 25 ha of ca gai leo (Solanum procumbens) with Bao Hieu Agriculture and Forestry Cooperative; 20 ha of grapefruit between Ngoc Luong Agricultural Cooperative and Dai Dong Agricultural Cooperative.
Particularly, Dai Dong Agricultural Cooperative in Ngoc Luong Commune and RYB joint Stock Company cooperated to export over 11 tonnes of Dien grapefruit to the UK market. The district also has mechanisms and policies to attract investors to build processing facilities for agricultural products in the locality.