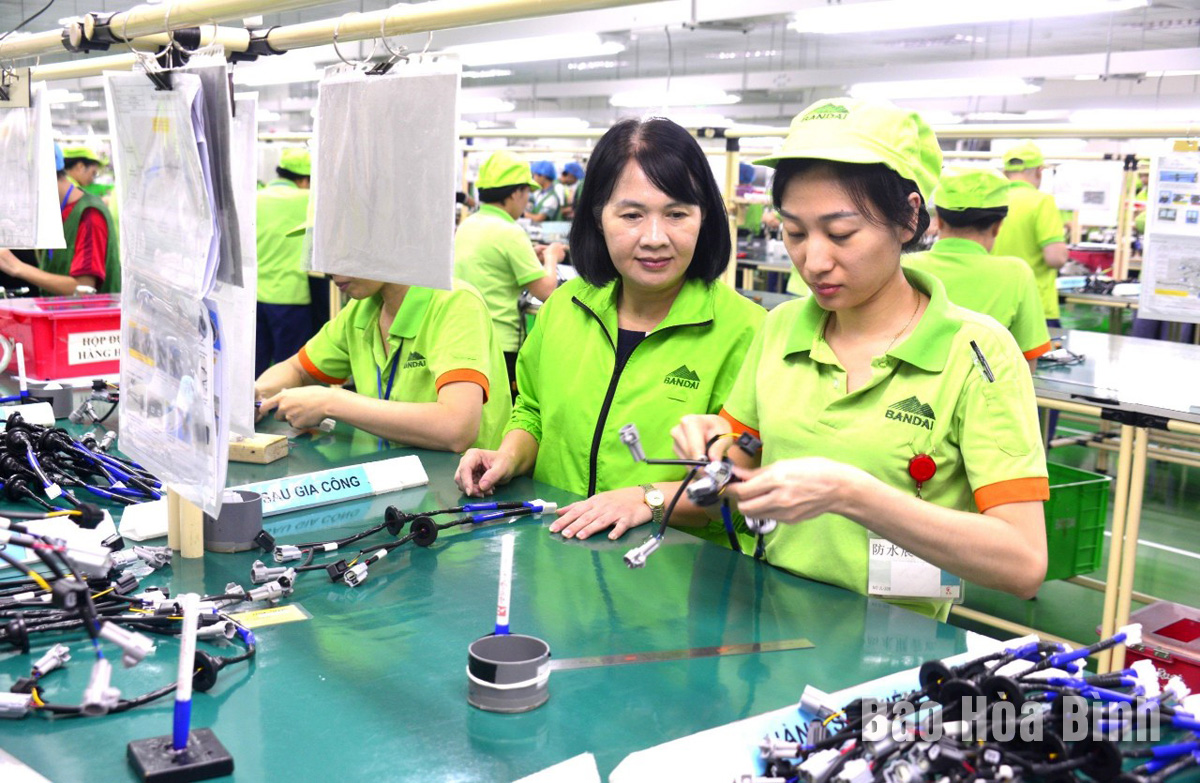 (HBO) – External relations of Hoa Binh province are being expanded and developed in a substantive and effective manner, helping mobilise and capitalise on resources for sustainable socio-economic development as in line with the resolution of the 17th provincial Party Congress (2020 - 2025 tenure).
The province has held many meetings and working sessions with partners and organisations in and outside the province to bolster investment cooperation.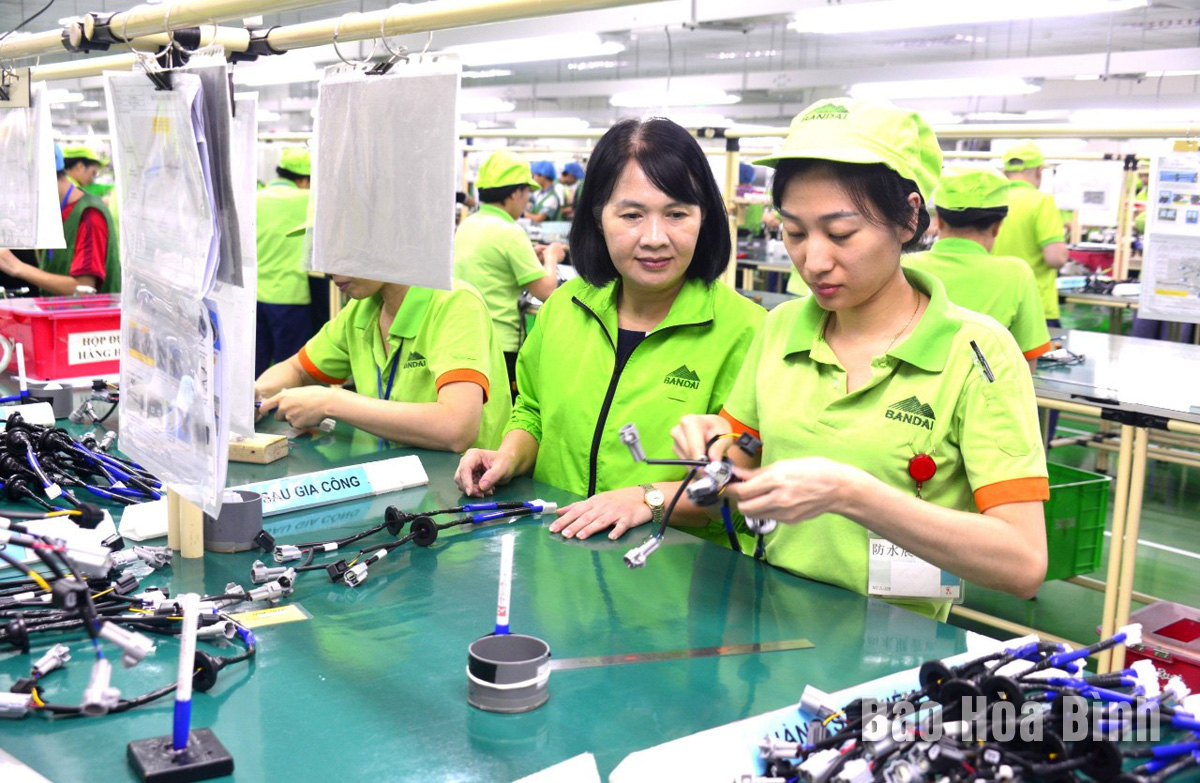 The Japanese-invested Bandai Vietnam Co. Ltd, based in the Da River Left Bank Industrial Park of Hoa Binh city, has been operating stably and providing jobs for a large number of local residents.
In mid-July, the provincial Party Committee and People's Committee in coordination with the Vietnamese Embassy in Thailand organised an investment, trade and tourism promotion conference in Bangkok, Thailand. This conference, the first Hoa Binh province had ever held in Thailand, attracted the participation of many Thai organisations and associations.
Also in July, a provincial delegation paid a working visit to Tuv province of Mongolia to discuss cooperation in various areas and help the two sides' businesses explore partnership opportunities. Enterprises of Hoa Binh expressed their hope to cooperate with Tuv in tourism; export wood items and farm produce such as medicinal materials, essential oil, oranges, and pomelos to Mongolia; and import goat and horse meat, mutton, materials and products made from animal pelts and hides from this country.
Over the recent past, the provincial Party Committee and People's Committee have led and directed the concerted, creative, and effective implementation of activities to enhance external relations in order to attract investment and garner resources for socio-economic development. Thanks to that, Hoa Binh's solidarity, friendship, and cooperation with foreign countries have been increasingly expanded and strengthened, thus generating practical benefits.
Hoa Binh is implementing commitments and agreements with such foreign localities as Luang Prabang and Houaphanh provinces of Laos, Tuv province of Mongolia, Gimje city of Jeollabuk province and Ulju district of Ulsan city in the Republic of Korea (RoK). All the agreements are in line with Hoa Binh's orientations for socio-economic development and international cooperation expansion.
External economic activities have substantially contributed to the shift in the local economic structure.
At present, there are 65 exporting and importing enterprises in the province, comprising 17 trading in electronics, 20 in textile and garment, two in metal products, nine in farm produce, and 17 in other commodities.
Meanwhile, Hoa Binh is currently home 731 investment projects, including 37 foreign direct investment (FDI) ones worth 608 million USD and 694 domestic ones worth almost 201.8 trillion VND (8.4 billion USD). Foreign enterprises, especially those from Japan and the RoK, are recording fruitful production and business activities, thereby greatly contributing to the province's exports, State budget collection, and job creation for locals.
There are currently 12 programmes and projects funded with official development assistance (ODA) in the province, including eight being implemented and four calling for ODA. Their total investment is estimated at over 12 trillion VND.
Besides, Hoa Binh also houses 39 programmes and projects of 16 foreign non-governmental organiations, development cooperation agencies, and sponsors. With 31.77 million USD in committed capital, they are carried out mainly in the areas with socio-economic disadvantages, focusing on rural development, health care, education, clean water supply, environmental hygiene, and social affairs.
Implementing the Party's policies on external relations, Hoa Binh has proactively established relations and reinforced cooperation with many international organisations so as to attract investment, call for assistance, popularise the province's images, and promote its stature in the eyes of domestic and international friends./.