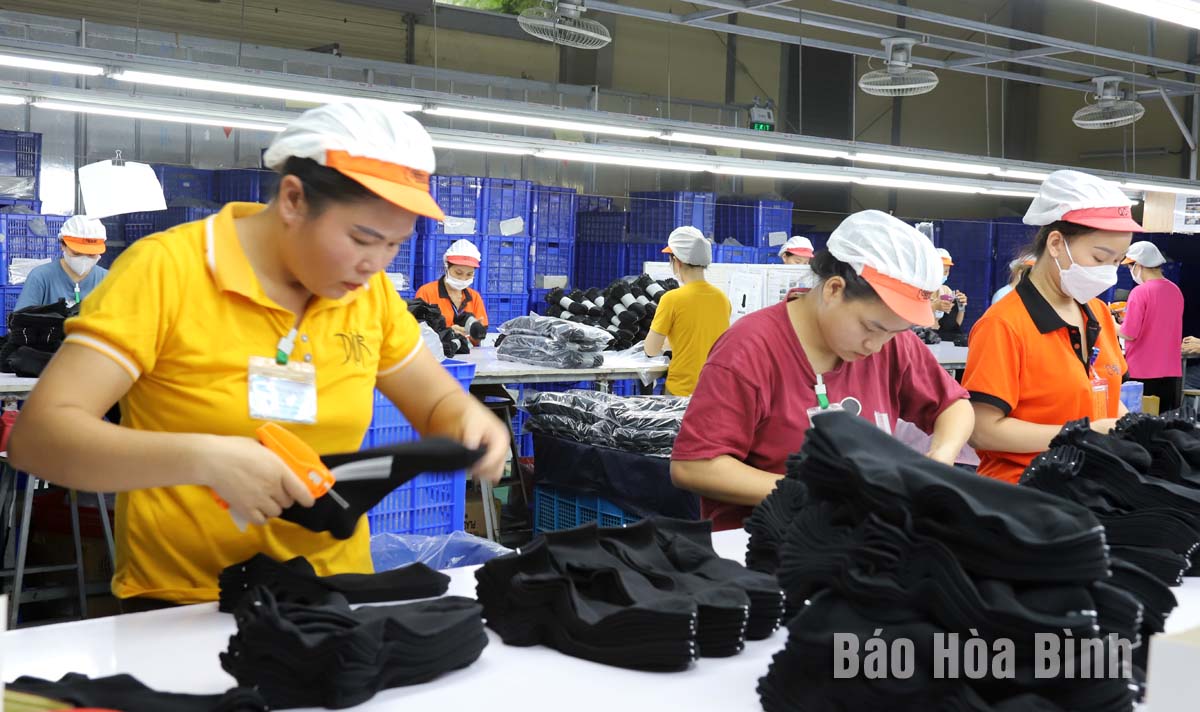 (HBO) - Hoa Binh's industrial production index in August 2023 increased by 17.65% compared to the previous month, but declined by 10.08% year-on-year, the provincial Statistics Office has reported.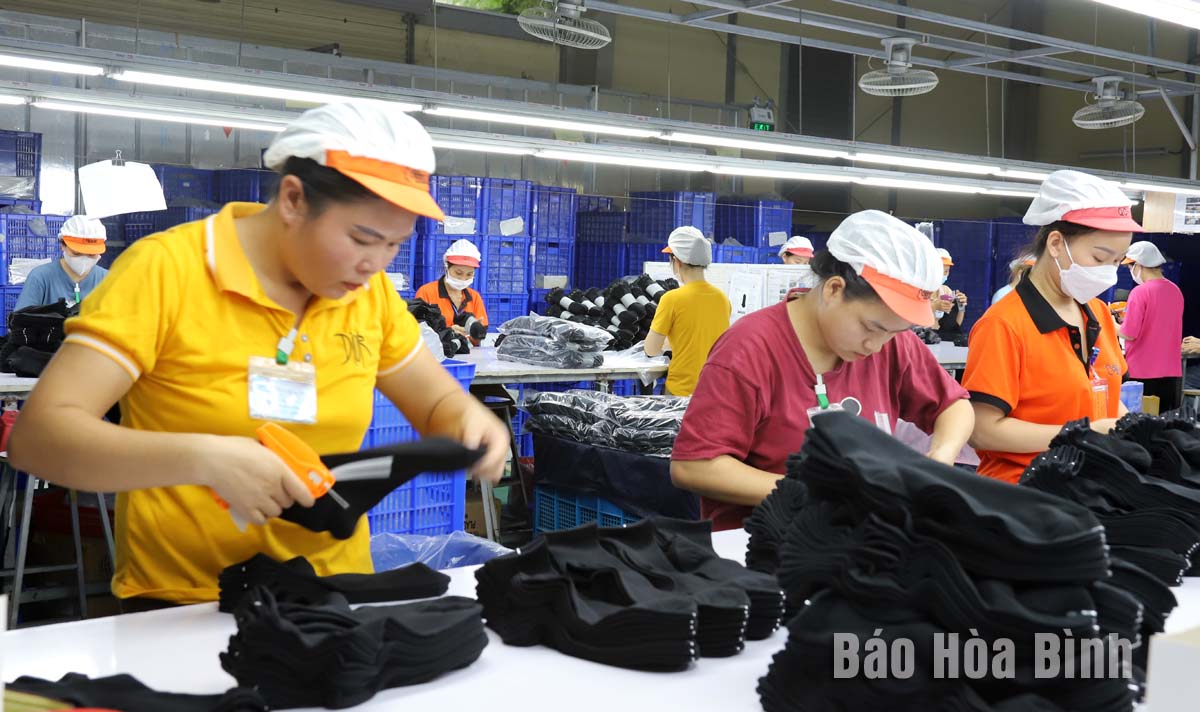 Hoa Binh HKK Knitting Co., Ltd is one of the foreign-invested enterprises that are investing in the Da River Left Bank Industrial Park in Hoa Binh city. Its production activities generate jobs for over 500 labourers.
Of the figure, the mining industry saw a decline of 6.12% compared to July, but surged by 53.91% over the same period last year. The manufacturing and processing industry's index rose by 6.86% from the previous month, and 4.86% over the same period last year. Meanwhile, the index of the water supply industry was up 4.73% month-on-month, but fell by 11.5% year-on-year.
The decrease in the industrial production index in August compared to the same period last year was attributable to the prolonged drought this year, with its peak occurring in June and July, which caused the lack of water for electricity production.
Electricity production in the month reached an estimated 940 million KWh, up 201 million KWh or 27.23% compared to that reported in July, but down 206 million KWh or 17.9% from the same month of 2022.
The locality's electricity production in the first eight months of 2023 was estimated to reach 5,395 million kWh, a decrease of 1,974 million kWh or 26.7% year-on-year.