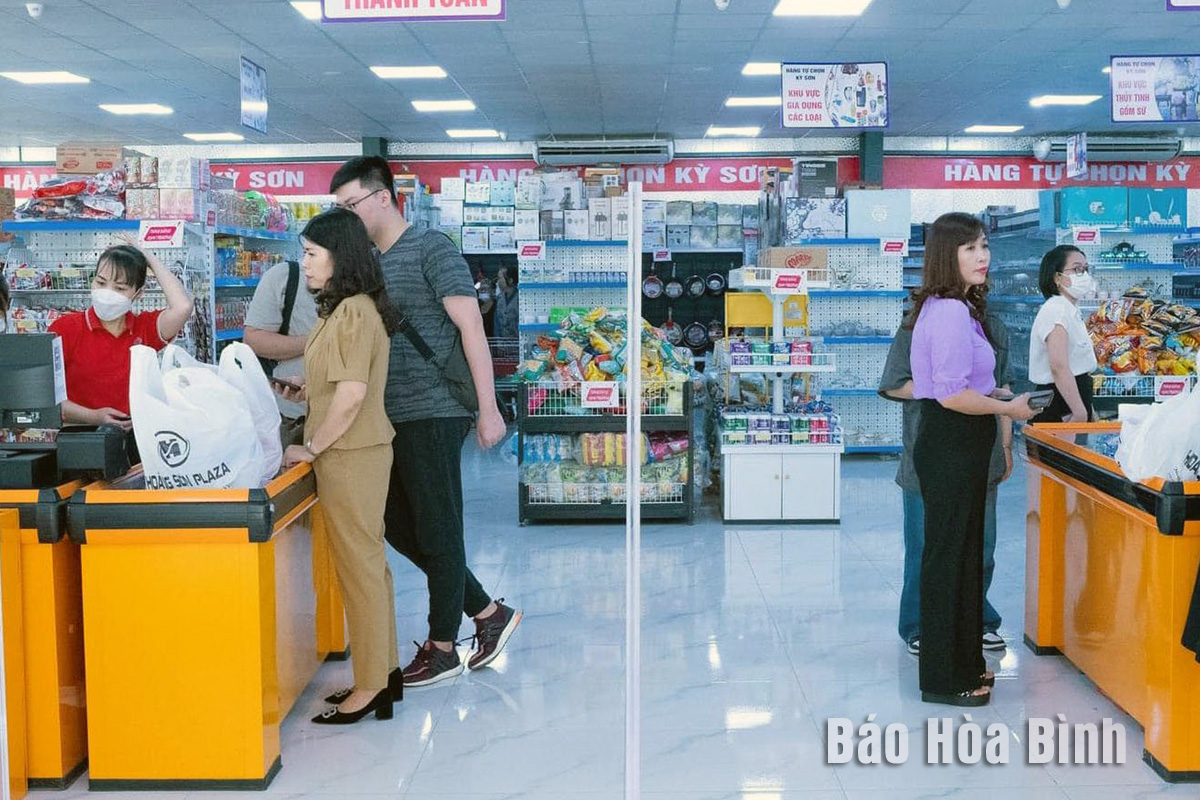 (HBO) – The northern mountainous province of Hoa Binh's Customer Price Index (CPI) in August rose 0.62% compared to the previous month, and 1.19% year on year.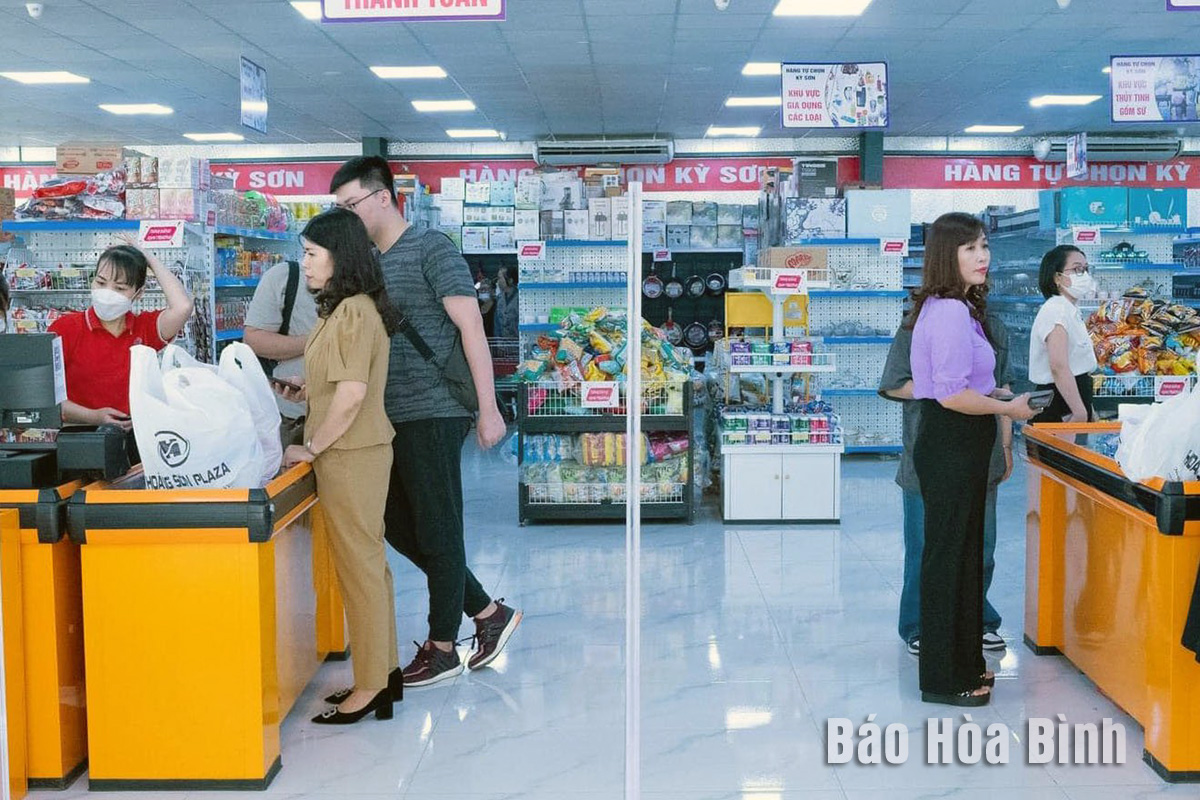 Supermarkets and shopping centres in Hoa Binh province always strive to provide a variety of products to meet consumer's demands.
In the month, among 11 groups of goods and services, prices of four groups experienced increases, which are transportation (up 3.66%); food and beverage services (0.44%); housing, electricity, water, and construction materials (0.31%); garments, headwear and footwear (0.04%).
Only goods and services group saw a drop of 0.01% while prices of other remaining groups remained stable.
Also in August, the province's total retail sales of goods reached nearly 960 billion VND (40 million USD), down 1.4% compared in July but up 6.06% year on year. Accumulated total retail sales of goods from the beginning of the year was estimated at 7.94 trillion VND (324 million USD, an increase of 28.22% over the same period last year.
Among them, some product groups saw high growth compared to the same period last year such as food and foodstuffs (36.46%); gasoline and petroleum (32.92%); and household utensils, tools, and equipment (28.14%).