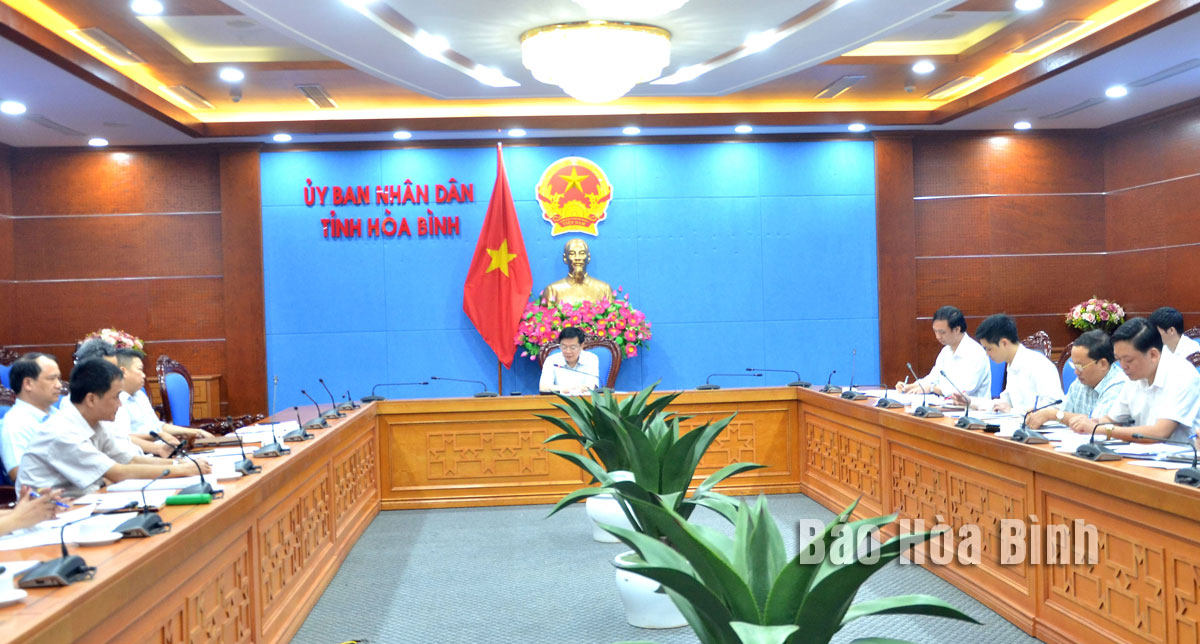 (HBO) - On September 18 afternoon, the Hoa Binh provincial People's Committee held a meeting on preparations for the organisation of the 2023 mountainous market fair in Hoa Binh province, under the chair of Vice Chairman Nguyen Van Chuong.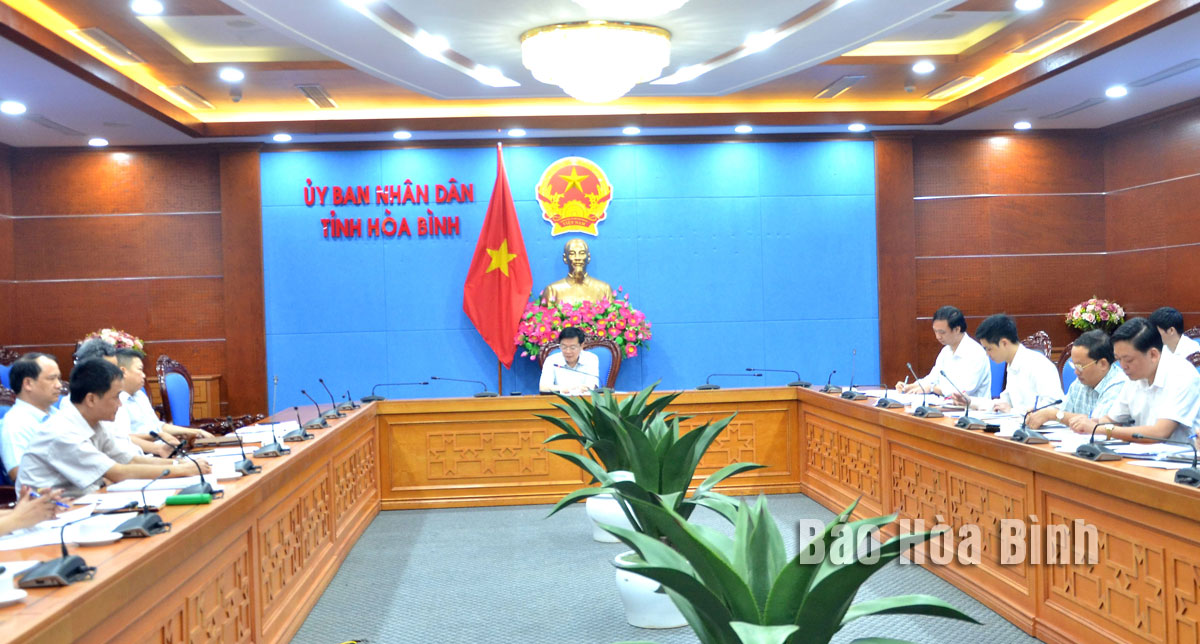 Delegates attending the conference.
The market fair is scheduled to take place from October 3-7 at Mai Chau district stadium with the theme "Market fair - the beauty of the mountainous region".
The provincial-level market will comprise 10 areas, including a stage; a space for booths introducing OCOP (one commune one product) agricultural products and typical commodities of the province; another of the Centre for Investment, Trade and Tourism Promotion introducing local potential and strengths, booths of Tan Lac, Cao Phong, Lac Son and Mai Chau districts; a culinary area; rural market; an outdoor playing space; and a commercial booth area and a number of other auxiliary areas.
At the market fair, there will be handicraft demonstration activities, cultural exchanges, traditional folk games, and art performances.
Delegates discussed and agreed on the communication work, the number of booths, and the work to ensure security and order, fire prevention and fighting, environmental sanitation, and food safety.
Chuong, who is head of the event's organising board, asked the provincial Investment, Trade and Tourism Promotion Centre to coordinate closely with departments and sectors to well prepare for the event, and pay special attention to the ethnic cultural identity in cultural and artistic performances, folk games, craft demonstrations at the market. The organising board will conduct an inspection of the organisation before the opening of the market fair.