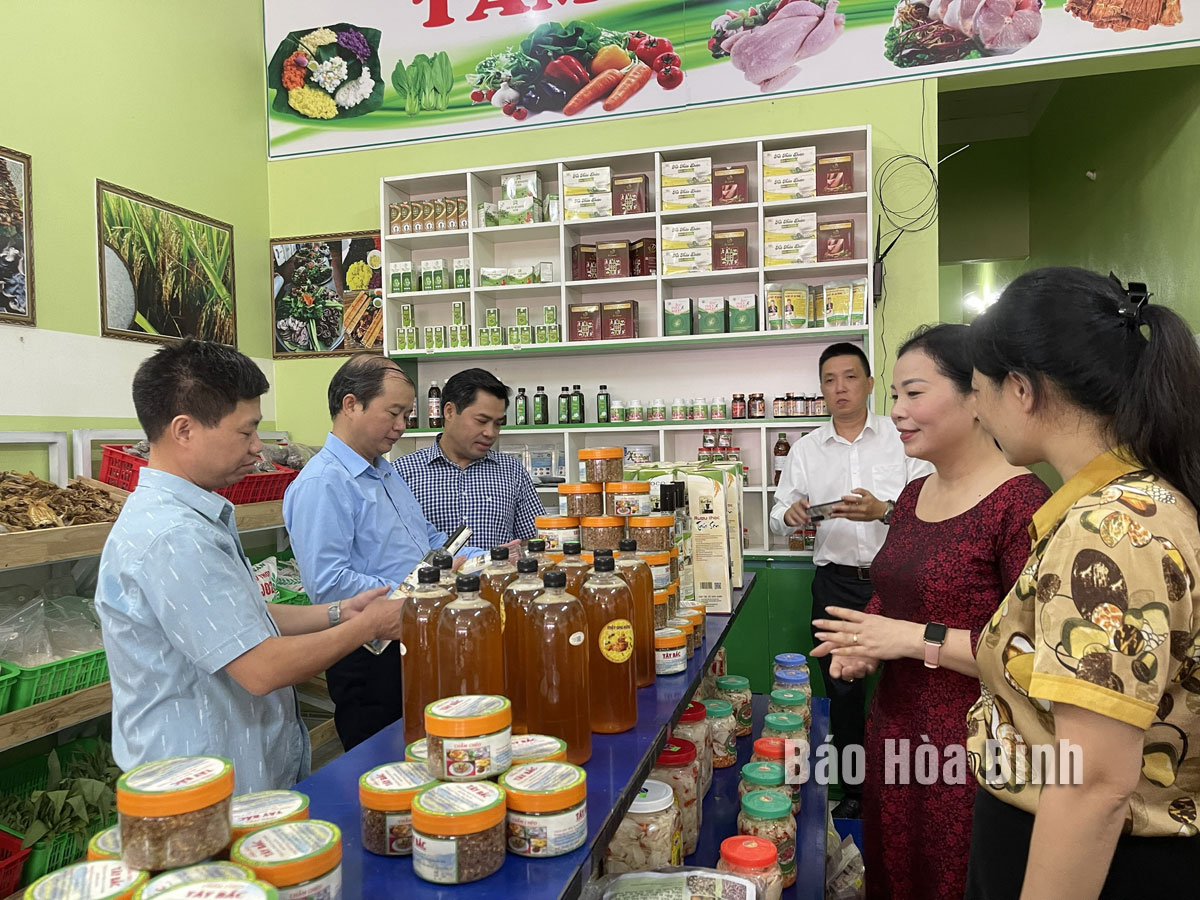 (HBO) – In an attempt to promote local agricultural products, over the past time, farmers' unions at all levels in the northern mountainous province of Hoa Binh have carried out practical activities to assist their members to produce and develop local products under the "One commune - One product" (OCOP) programme, contributing to raising incomes for the locals.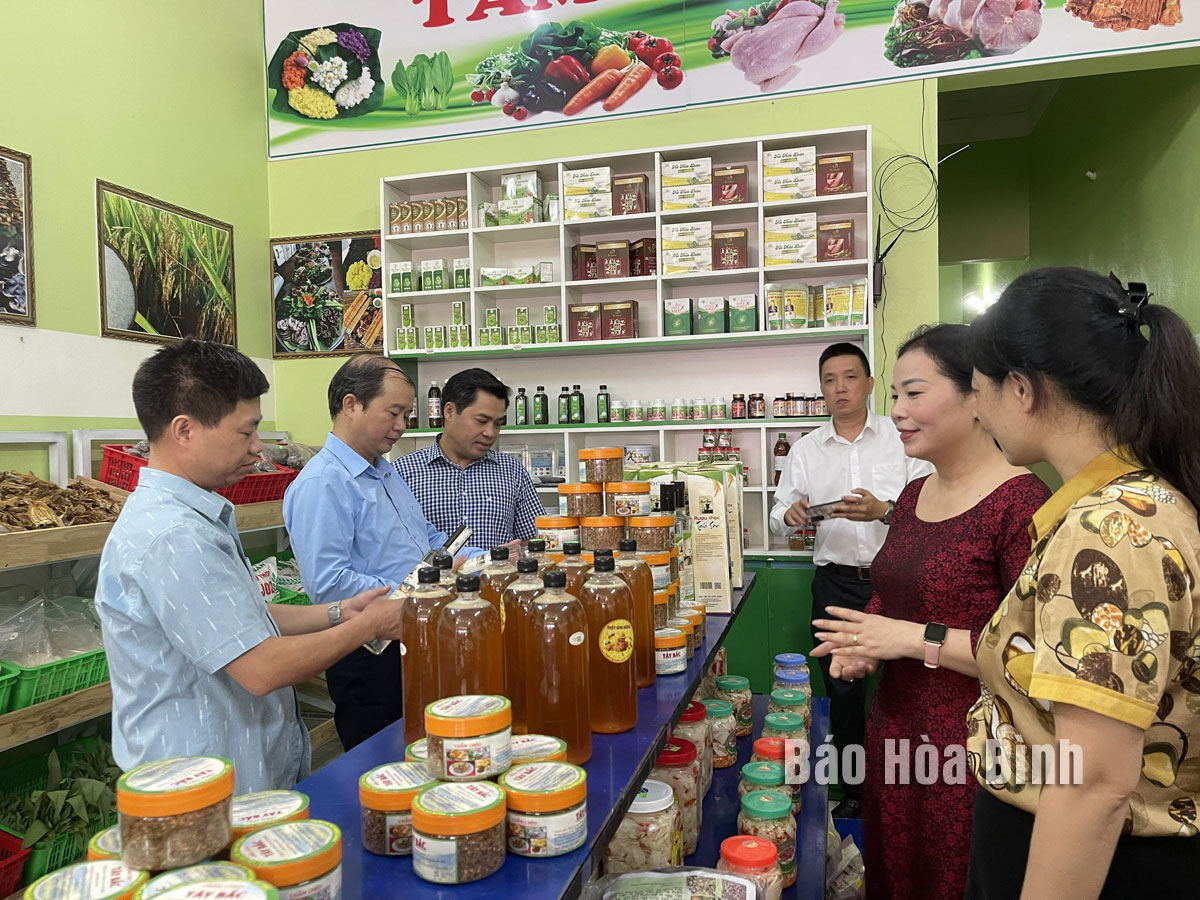 Organic farm produce and OCOP products produced by farmers in the province are displayed for sale at a shop in Mu residential quarter, Da Bac town, Da Bac district.
In recent years, farmers' unions at all levels in the province have proactively organised supporting programmes to help their members develop typical products and promoting OCOP products whilebuilding cooperative groups and developing the collective economy.
According to statistics from the provincial Farmers' Union, during 2018 - 2023, the union has supportedthe establishment of 72 new cooperatives with 586 members, 329 cooperative groups with 4,973 members, bringing the total number of cooperatives in Hoa Binh to 226 and 492 cooperative groups.
Besides, 1,136 science and technology training courses on farming, animal husbandry, aquaculture for 66,000 members were opened during the period.
In addition, the provincial union has signed cooperation agreements with its counterparts in other provinces and cities, as well as the post office and Viettel branch in Hoa Binh to promote local products in other localities and e-commerce platforms. To date, there have been nearly 2,980 agricultural and OCOP productshave been posted on e-commerce platforms including Postmart.vn,Voso.vn, among others.
The effectiveness of these activities has brought about positive changes in socio-economic development in the province.Agriculture has shifted strongly from traditional to commodity production. In particular, many farmers have proactively applied science and technology to productionand engage in production chains in association with building product brands, helping to increase income and creating jobs for hundreds of labourers.