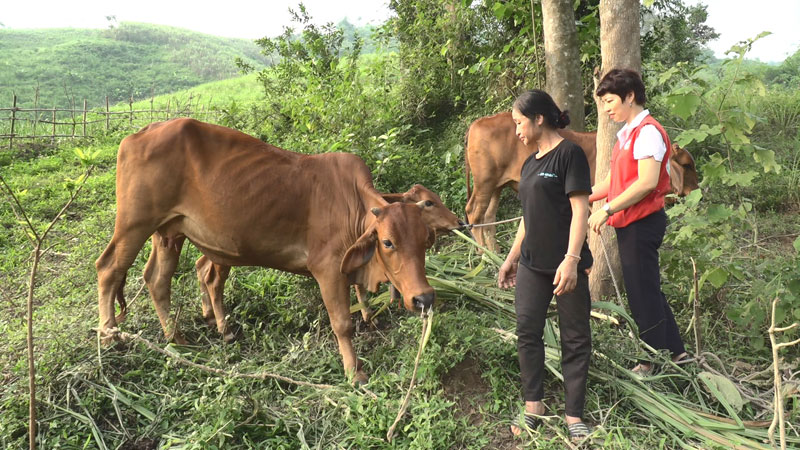 (HBO) -The program "Bank of Cows" has been implemented by the Central Committee of the Red Cross in 2010, with the objective to help the families having difficulties through the assistance of breeding cows. In the province, the program has given hundreds of cows to the poor and the people having difficulties, helping them to have the favorable conditions for developing economy and escaping poverty sustainably.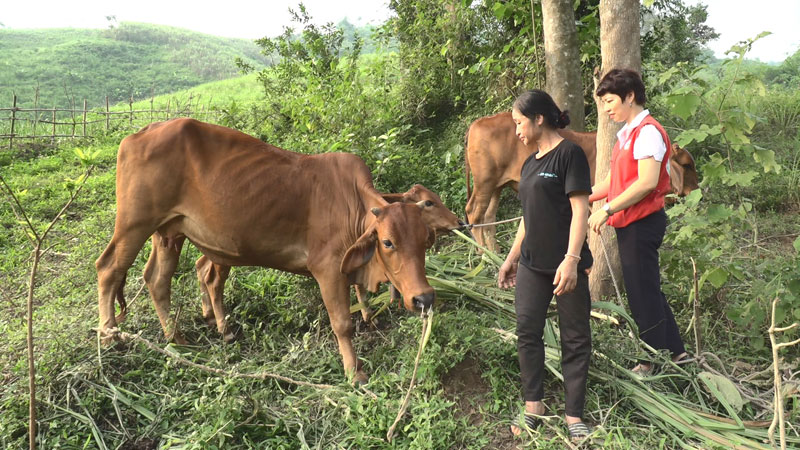 The Red Cross of Hoa Binh city is giving breeding cow from the "Bank of Cows"to Ms. Trieu Duyen Vinh, a poor household in Group 9, Thong Nhat Ward.
Mr. Nguyen Thi Thuy, the Vice Chairman of the Provincial Red Cross, says "The Bank of cows is an innovative, unique, practical and effective model, helping the beneficiaries have more materials for production and economic development. All households awarded with cows have been reviewed at the residential area, they all have the suitable set criteria, having human resources and raising capacity. After 10 years of implementation, the model has been replicated throughout the province, giving more hope to the poor with the difficult circumstance in the areas."
The program of "Bank of Cows" has reached the poor in the districts and the city of the province and has shown positive results. The program has been implemented in 105 communes in 9 districts and the city. 413 breeding cows have been supported to 722 poor households, and up to now there have been 681 ones with the total value of over 8.8 billion VND. Thereby, it has helped 330 households escape from poverty. From this, there are households supported with the breeding cows have developed dozens of cows, bringing high economic efficiency. Each cow which is propagated adds joy and hope to the poor and the people with difficult circumstances in the area.
This is a meaningful activity, bringing the practical effects with deeply profound humanity, showing the sharing and hand joining of the whole community to those who have difficult circumstances. Thereby, it has been contributing to hunger eradication and poverty alleviation for the local economic development and the implementation of social security policies in the area. In the coming time, more support from organizations, businesses and individuals with kindness is needed for the program to continue spreading and developing deeply, giving more hope to escape poverty for many poor households with difficult circumstances.