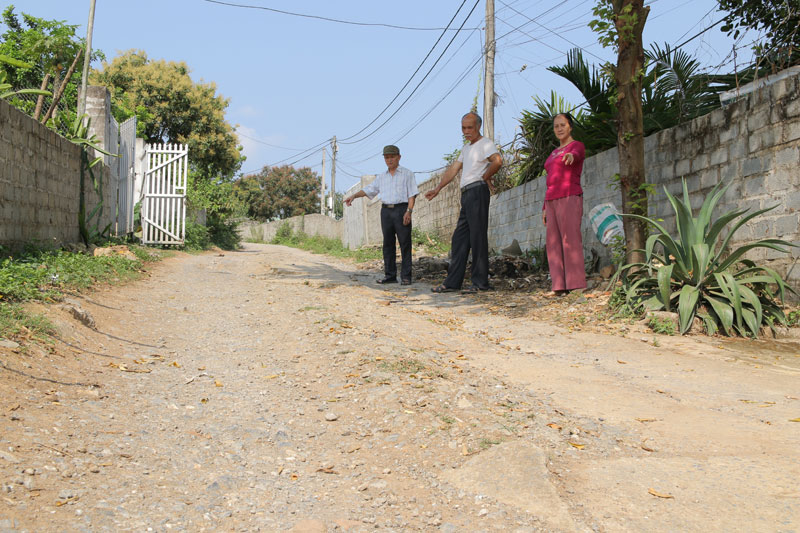 (HBO) – Authorities from Cao Phong district, northern Hoa Binh province, have conducted a number of dialogues with people in recent time to collect their opinions to build a strong Party committee and administration. This is considered an effective way to seek public consensus on the local leadership, management and settlement of issues and create positive changes in the mass mobilisation work.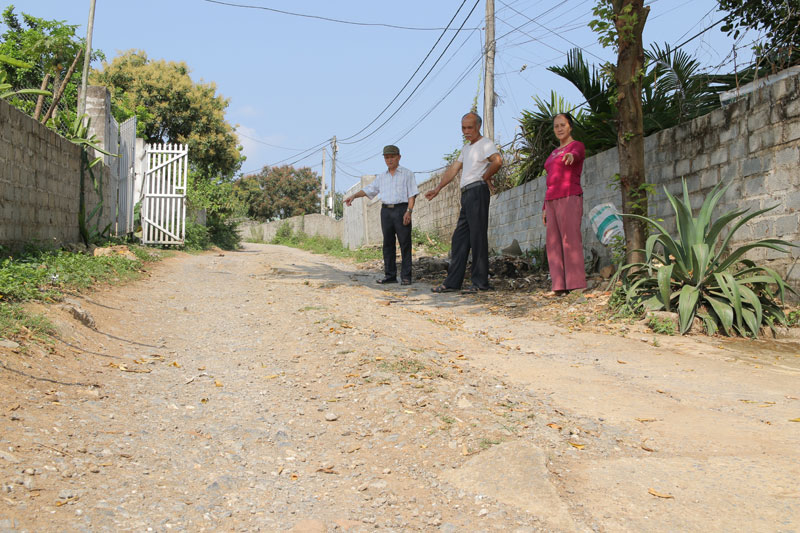 Mr. Dao Minh An, and residents in Cao Phong town, talked about damage on the road caused by the Cao Phong microbiological fertiliser production factory. Their opinion has been taken note of by authorities from Cao Phong district.
An issue that draws public attention is seeking markets for Cao Phong oranges in the coming time. Ms. Lam Thi Nu from Cao Phong town, who has grown oranges for many years, showed her concerns about too many houses across the province have shifting to grow this fruit. She said she agreed with the local policy of attracting investors to build processing factories and promote joint ventures to create a production value chain.
These opinions and proposals were warmly welcomed by authorities from the People's Committee of Cao Phong district during their direct dialogue with nearly 200 residents in October 2017.
Secretary of the district Party Committee Vo Ngoc Kien said the provincial Party Committee issued Decision No.232-QD/TU dated June 9, 2016, regulating the conduction of dialogues with people.
In 2017, the district successfully held a dialogue with people, highlighting the local leadership viewpoints, orientations and directions in economics, culture-society, defense-security and personnel organisation.
In 2018, the district plans to organise two public dialogues with heads of the departments of economics and infrastructure, and environment and natural resources.
This aims to address one of the public's most concerned issues, including the urban management, ensuring traffic order and safety, and land management as well as create high consensus among people to realise the local socio-economic development programmes./.