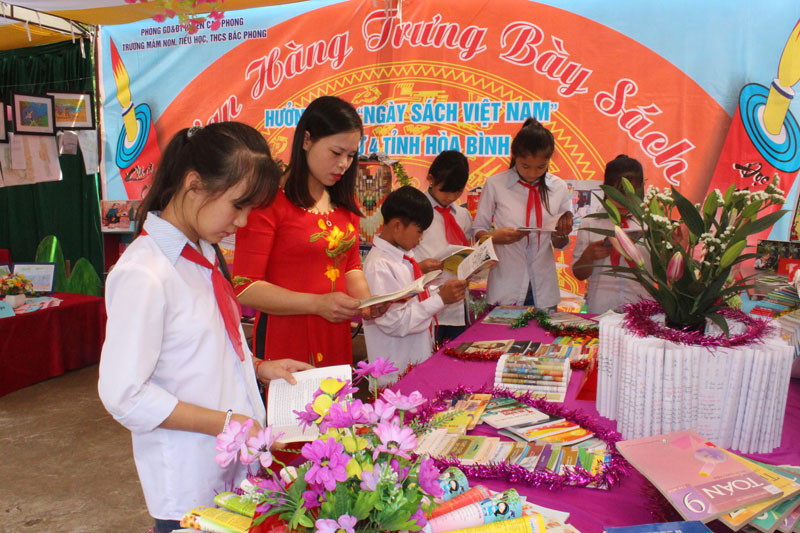 (HBO) - The Department of Information and Communications has coordinated with the Department of Education and Training and Cao Phong District People's Committee to organize the 4th Vietnam Book Day of Hoa Binh Province in 2018.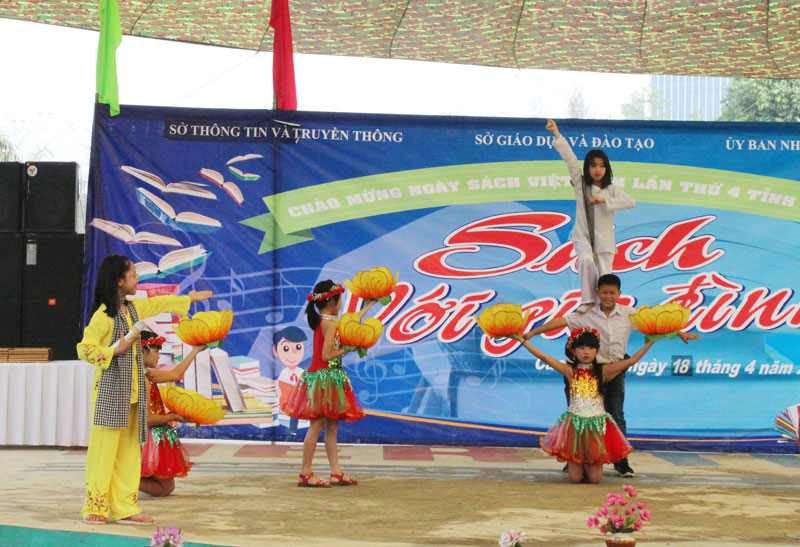 The contest of propaganda and introducing books of the pupils of Cao Phong Town Primary School.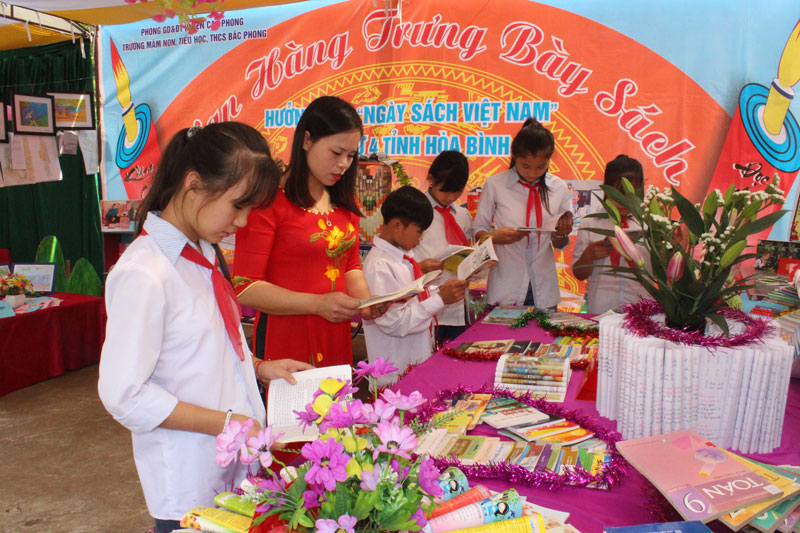 Delegates and pupils visiting bookstores.

The Book Day is organized to continue the succession and promote the success of organizing Vietnamese Book Day for four times and Book Day of Hoa Binh Province for three times; building and shaping the beauty of the cultural and spiritual life of the people through "Book with the family." At the same time, this is a chance to mobilize the participation of the community and all social resources in the investment in reading habit development. Therefore, this event aims to confirm the role and importance of books, to honor the value of books, to build a reading culture in the community, to honor the participants in the process of collecting, researching, printing, publishing, keeping and promoting books, to raise the responsibility of all levels, branches, functional agencies, social organizations, the staff of book writers, to participate in publishing, printing and distribution books.

At the Book Day event, there were some activities taking place, such as: demonstration contest of book display stores, storytelling, drama, propaganda, introduction of books; organizing exhibitions, displaying books, book fairs with introductory booths, selling preferential books, serving readers for free; launching the movement of building reading habit and donation culture, supporting books for people in remote areas.