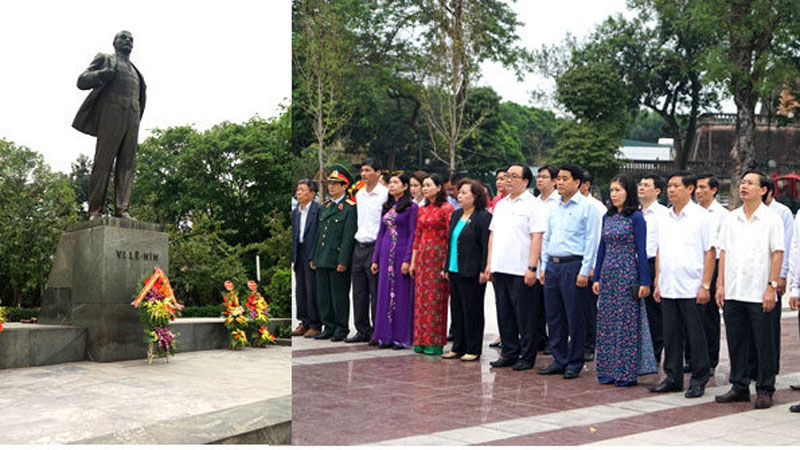 A delegation from the Party Committee, the People's Council, the People's Committee, and the Fatherland Front Committee of Hanoi laid wreaths at the statue of Vladimir Ilyich Lenin at Lenin Park in Ba Dinh district, on April 22, marking the occasion of his 148th birthday (April 22, 1870-2018).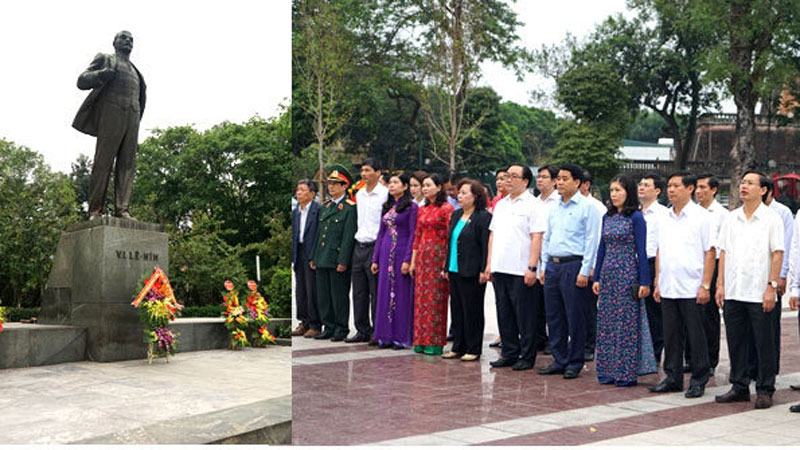 Hanoi leaders pay tribute to Vladimir Lenin.
The delegation was led by Hoang Trung Hai, Politburo member and Secretary of the Hanoi Party Committee. Hai was joined by Nguyen Duc Chung, Chairman of the Hanoi People's Committee, and Nguyen Thi Bich Ngoc, Chairwoman of the Hanoi People's Council.
This is an annual activity whereby the Hanoi leaders pay tribute to Lenin, a great leader, an outstanding politician, and a great teacher of the working class all over the world.
At the statue of Lenin, Hanoi leaders commemorated his huge sacrifices for the world's revolutionary cause, pledging to be persistent with the implementation of the proletarian revolution ideal and path, the Marxism–Leninism, and the Ho Chi Minh Thought, to build increasingly wealthy, civilized, and modern Vietnam and Hanoi, thus contributing to the world's proletarian revolutionary cause.