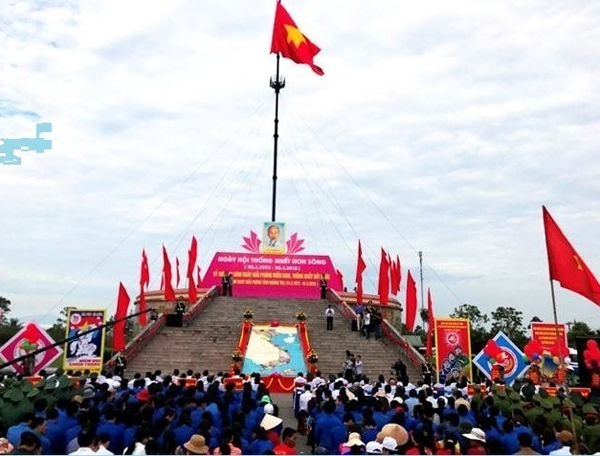 A flag-raising ceremony was held on April 30 at the Hien Luong Bridge in Quang Tri province to mark the 43rd anniversary of national reunification and 46th anniversary of the liberation of Quang Tri province.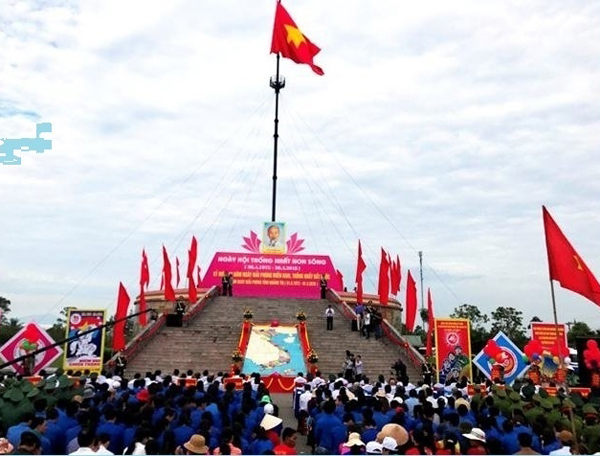 The flag-raising ceremony at Hien Luong Bridge
After the signing of the Geneva Accords in 1954, Vietnam was divided into north and south at the Ben Hai River, and the Hien Luong Bridge became a symbol of the wounds of division and the country's yearning for reunification.
For the nearly two decades that followed, Quang Tri became a fierce battlefield but the local residents retained their indomitable spirit despite the enemy's efforts to destroy the region with a relentless barrage of tens of thousands of tonnes of bombs and chemical weapons.
The front-line province was finally liberated on May 1, 1972, three years before the liberation of the entirety of southern Vietnam on April 30, 1975.
In a solemn atmosphere, the national flag was raised against the backdrop of the national anthem, reflecting the national pride and invincible strength of the Vietnamese people.
The ceremony, a chance to honour those who contributed to the great victory in 1975 and for attendants to recall the memories of a heroic period, was followed by a boat race on the Ben Hai River and a performance of bai choi, a UNESCO-recognised cultural heritage.