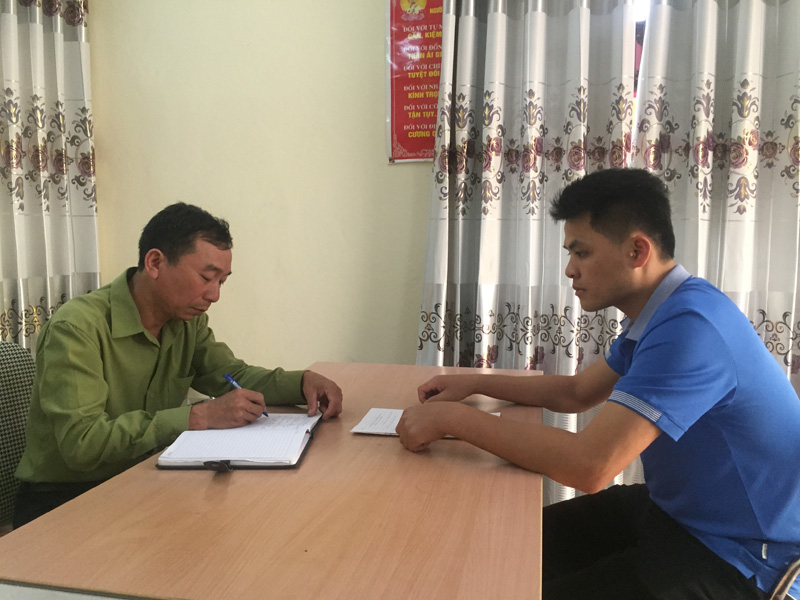 (HBO) - Since 2008, staffs and the local people of Dong Bang Commune (Mai Chau) have been honored to receive many certificates of merit for their outstanding achievements in the movement "All people protect the Homeland Security". Through this, the situation of order security in the area is maintained, there are no suspected area and unexpected emergencies, contributing to promote the local socio-economic development.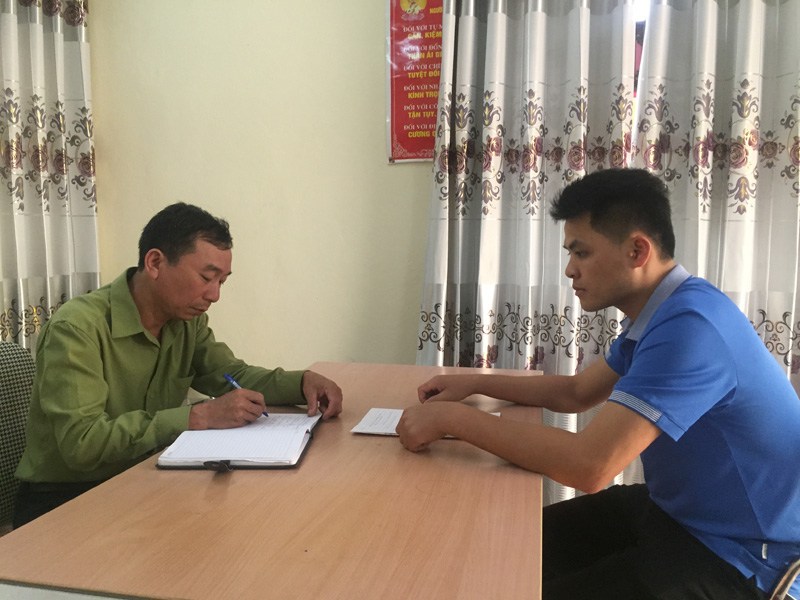 The Police Force of Dong Bang Commune (Mai Chau) received information from the local people.

Dong Bang commune has 421 households and 1,606 people living in 5 villages. The commune is located along National Highway No. 6, the population is not oriented allocation in the area. It borders on the communes of Tong Dau, Tan Son, Phuc San and Ba Khan communes. In particular, Tan Son commune was identified as a drug hot spot. At present, there are 1 enterprise, 6 small handicraft workshops and 25 restaurants, which attracts laborers in the area and surrounding areas to work. With these factors, Dong Bang commune has potential risks of loss of order security.

Mr. Trịnh Xuân Đông, the head of Dong Bang Commune Police said: "Being aware of the difficulties in ensuring order security in the field, The Commune Police Force advised the party committee, the government to seriously implement the Directives, Resolutions and Legal regulations of the Party and the State; studying and working out plans to strengthen and maintain order security in the area; actively collaborating with all the Departments, Boards and organizations to propagate, introduce and educate the Law integrated at village and hamlet meetings; regularly holding periodical meetings, assigning officials to closely follow and grasp the situation at grassroots level, thereby, timely coordinating with the Police Force of the Commune to deal with sudden and unexpected cases. The commune also established armed patrol groups in crowded areas and along National Highway No.6. In addition, the police force in cooperation with the adjacent units exchange information, question and threaten the dangerous statues.

In addition, the movement "All the people protect protect the Homeland Security" was widely supported by the local people. Thereby, the commune established and maintained effective operation of 21 self-managing groups, 5 reconciliation teams, 5 control patrol groups. Every year, all the wards, villages, boards, departments, organizations and schools organized to sign the commitment to perform well the order security. On the other hand, the model of "Women's Union without children or relatives who are afflicted with social evils or law offenses" in Dong Bang village was built and deployed effectively.

In the period of 2010 - 2018, Dong Bang Commune Police recovered 190 self-made weapons and support tools.

. Being recognized their own achievements, the officials and people of Dong Bang commune were honored to be awarded the certificate of merit by the provincial Police Director for their outstanding achievements in the movement "All People protect the Homeland Security" in 2017.