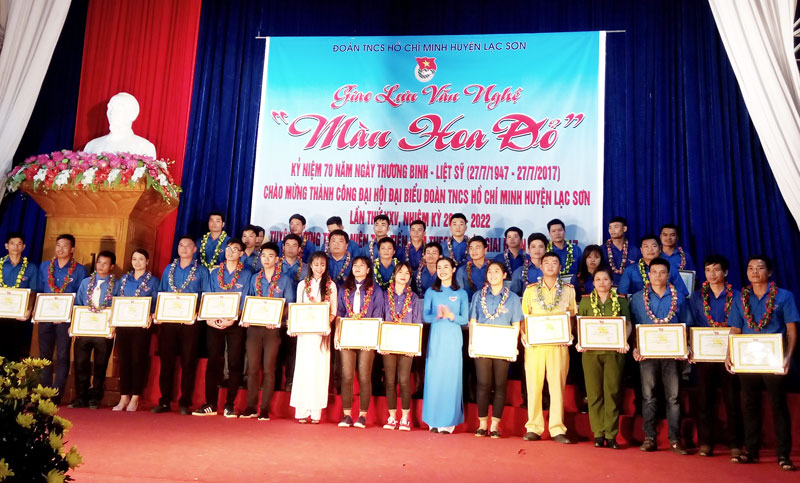 (HBO) – The youth union of Lac Son district in the northern province of Hoa Binh held an art programme entitled "Mau hoa do" (Red flower colour) to celebrate the 70th anniversary of War Invalids and Martyrs Day and the success of the union's 25th congress. During the event, excellent youths following Uncle Ho's teachings in the 2012-2017 period were also honoured.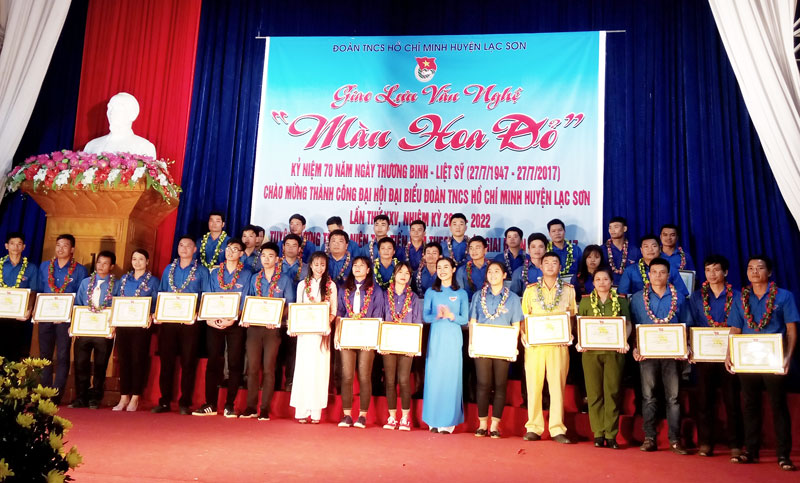 Photo: Outstanding youths following Uncle Ho's teachings during 2012-2017 are honoured and awarded.

At the event, nearly 200 youth union members across the district delivered 18 brilliant art performances extolling the Party, Uncle Ho, patriotism and youth union. The art programme provided an opportunity for Lac Son young people to look back on the nation's heroic tradition and show their gratitude towards martyrs, heroic mothers and war invalids for their sacrifice for national liberation, independence and peace.

The programme was also meant to praise local youths for their contributions and innovations. Some 39 excellent youths were honoured at the event.
Do Huong