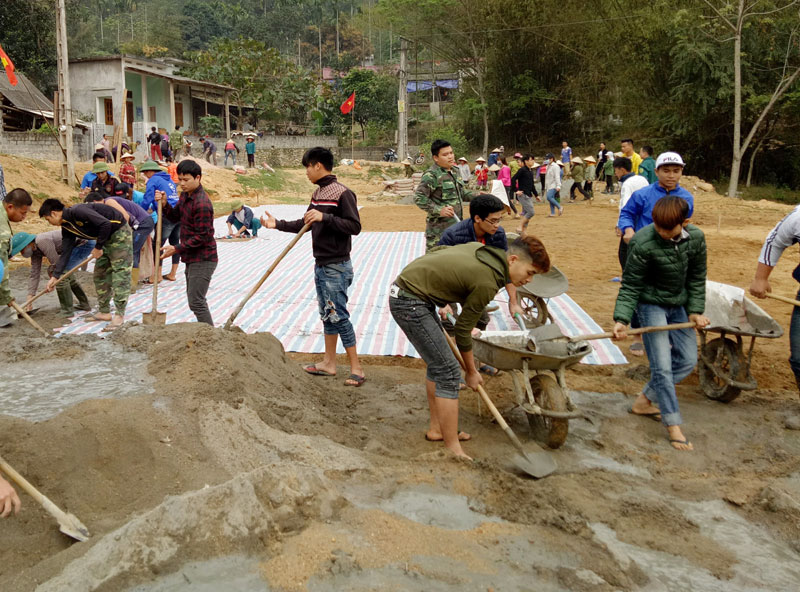 (HBO) – Aware of their role and responsibility in the new situation, especially in social activities, young people in Ha Bi commune, Kim Boi district, the northwestern mountainous province of Hoa Binh, have always pioneered in voluntary activities and actively participated in programmes launched by the district and the province.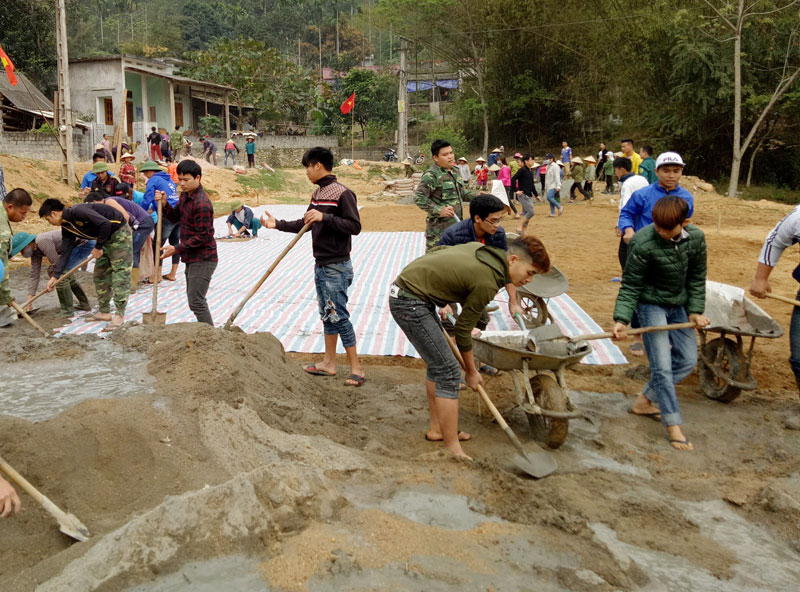 Youths in Ha Bi commune (Kim Boi district) and local residents contribute materials and working hours to building a sport yard in Mo Doi hamlet.

In response to this year's Month of the Youth, the youth union in Ha Bi commune launched a campaign to build a sport yard in Mo Doi hamlet, with a total area of 269 sq.m. The youth union contributed 2 tonnes of cement and working tools. Local residents contributed 3 tonnes of cement, 20 cu.m of sand and 269 sq.m of canvas. The yard, worth nearly 20 million VND, was completed within one day, with the participation of nearly 100 people.

Bui Ngoc Thao, Chairman of the Ha Bi commune People's Committee, said the sport yard has created an entertainment space for residents of all ages in the hamlet. It demonstrates young people's spirit in social activities for the interests of people, winning public support.

To bring young people in the locality together, the commune's youth union also organised a football tournament in 2018 which attracted 1,500 players and spectators.

Over the past six months, the commune's youth union coordinated with militiamen to build a 400m road from Mo Da to Noi Sung hamlets, and with the women's union in Mo Da to organise an art programme to raise public awareness of reproductive health and early marriage, drawing nearly 1,000 participants. The union also presented gifts to children with disabilities and students with outstanding academic achievements on the occasion of the International Children's Day (June 1).