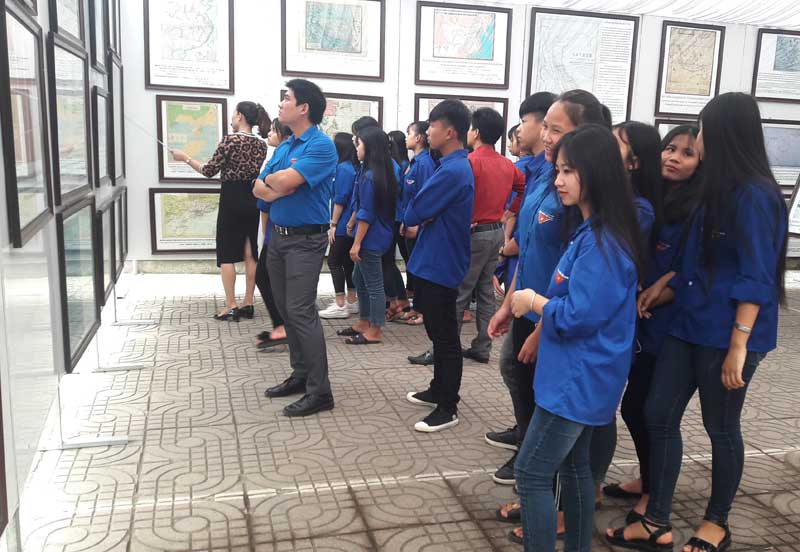 (HBO) – Sectors and localities in Hoa Binh province have stepped up disseminating information about Vietnam's seas and islands in various forms, thereby helping to improve local officials, Party members and people's awareness of the importance of seas and islands to national development and defence.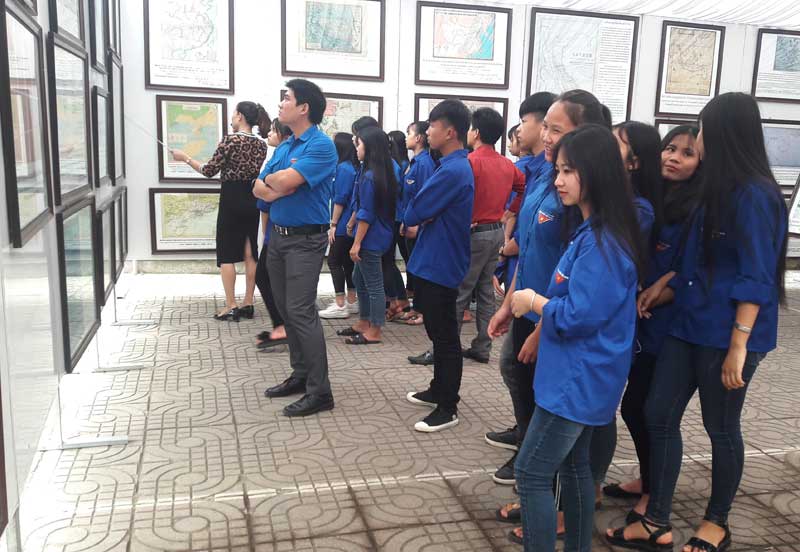 An exhibition of maps and documents themed "Hoang Sa, Truong Sa of Vietnam – historical and legal evidence" attracts a number of young people. The photo was taken at the event held in Lac Thuy district.
From April 2016 to May 2018, the steering board for communications about seas and islands organised exhibitions in Hoa Binh city and nine districts across the province. The events, held at local cultural centres or stadiums, attracted more than 33,000 visitors, including officials, Party members and residents.
The displays helped visitors learn about the features, locations, historical and legal basis and facts about the maritime sovereignty and continental shelf of Vietnam as specified in the 1982 United Nations Convention on the Law of the Sea. Visitors to the exhibitions were also updated about maritime disputes, along with the Party's guidelines and the State's policies and law on resolving maritime disputes.
Additionally, press agencies and the portal of Hoa Binh province have also regularly published information about Vietnamese seas and islands. Thirteen columns have been created and 135 news stories have been posted on the province's portal. The Hoa Binh Newspaper has built 30 columns and ran more than 200 news stories, articles and video clips, tens of which have been translated into English on its website. Meanwhile, the provincial radio and television station has also opened 42 programmes and broadcast hundreds of news stories on its channels.
Those practical activities have helped improve Hoa Binh people's knowledge and awareness of their responsibility towards the country's seas and islands, as well as national development and defence./.