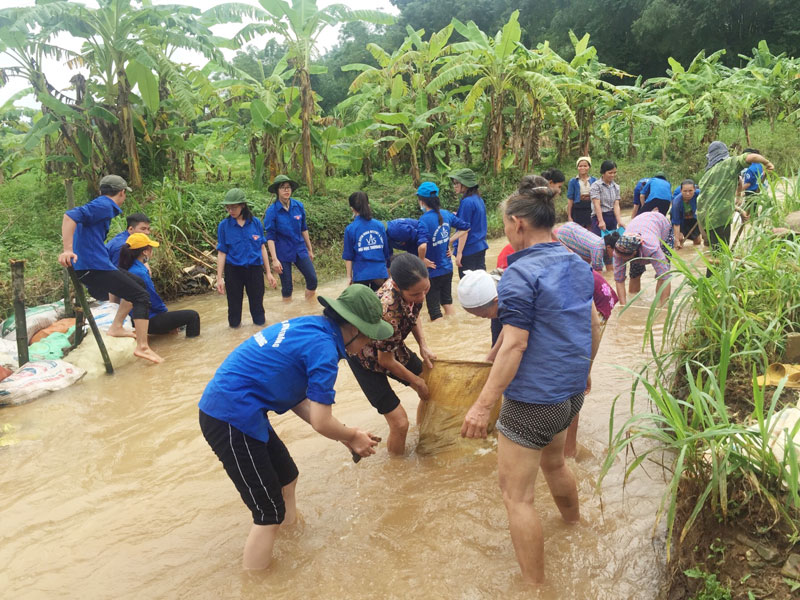 (HBO) – The 2018 summer volunteer campaign of young people took place in Lac Son district in an effective manner, making contributions to the local socio-economic development.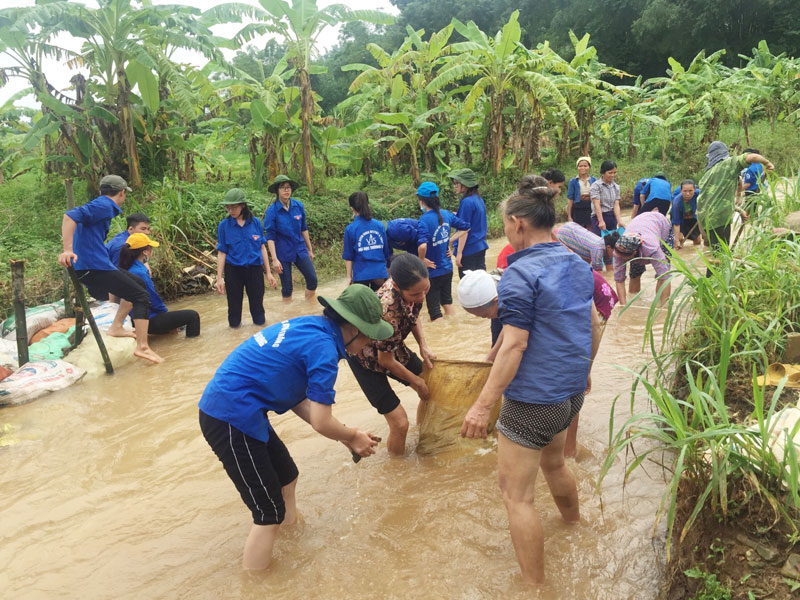 Photo: Lac Son Ho Chi Minh Communist Youth Union organises various activities to ensure social security in the locality.
Themed "Creative youths volunteer for the community", the event was carried out by the Ho Chi Minh Communist Youth Union of Lac Son district with five main campaigns.
After three months of implementation, Lac Son district joined hands with seven volunteer groups from colleges and universities nationwide to carry out a wide range of activities, including presenting gifts, helping impoverished households, supporting disadvantaged students, and protecting the environment.
The district mobilised more than 10,000 young people to build one playground, repair three culture houses, clear up 22km of rural road, plant 2 hectares of grass and 3,450 trees, collect 4.3 tonnes of garbage, and present 236 gifts worth 79.8 million VND, among others.
Notably, the youths contributed to building 130 hygienic latrines. They also joined hands with relevant authorities to carry out practical programmes on the occasion on national celebrations, including communication campaigns on the fight against drugs, and blood donation festival./.