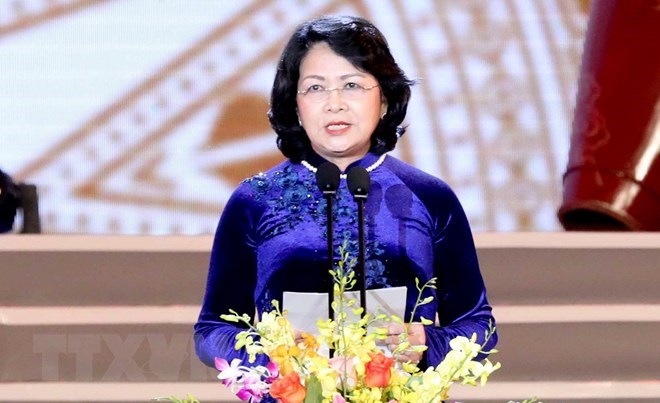 Mme. Dang Thi Ngoc Thinh, Vice President, now holds the authority of President of the Socialist Republic of Vietnam until the National Assembly elects the new President of the country, an announcement of the Standing Committee of the National Assembly issued on September 23 read.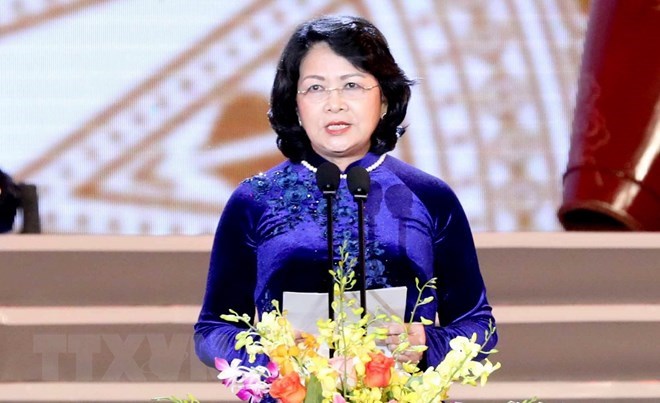 Acting President Dang Thi Ngoc Thinh (Source: VNA)
The document, inked by Chairwoman of the law-making body Nguyen Thi Kim Ngan, was made on the basis of the Constitution, the Law on the Organization of the National Assembly, and the conclusion of the Political Bureau on the assignment of member of the Party Central Committee to hold the position of Acting President of the country.
Source: VNA