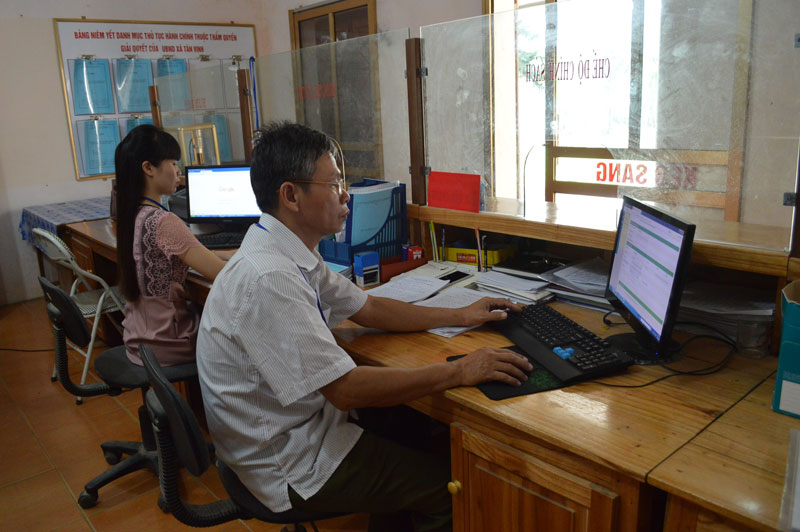 (HBO) – As part of efforts to step up the application of information technology (IT) in State agencies, over the past years, the People's Committee of Hoa Binh province issued regulations and policies to develop IT application, creating a favourable legal environment for the application and development of IT in the province.
To date, 100 percent of departments, agencies, People's Committees of districts and Hoa Binh city have had host computers, local area networks (LAN) and broadband Internet. A special network for data transfer among Party and State agencies have been launched in 63 agencies, 33 of which are provincial departments, agencies, district- and city-level People's Committees.
The province's database centre has been upgraded with 13 servers and equipment meeting the requirements of managing the infrastructure system for IT application and the launching of shared software as well as online public services.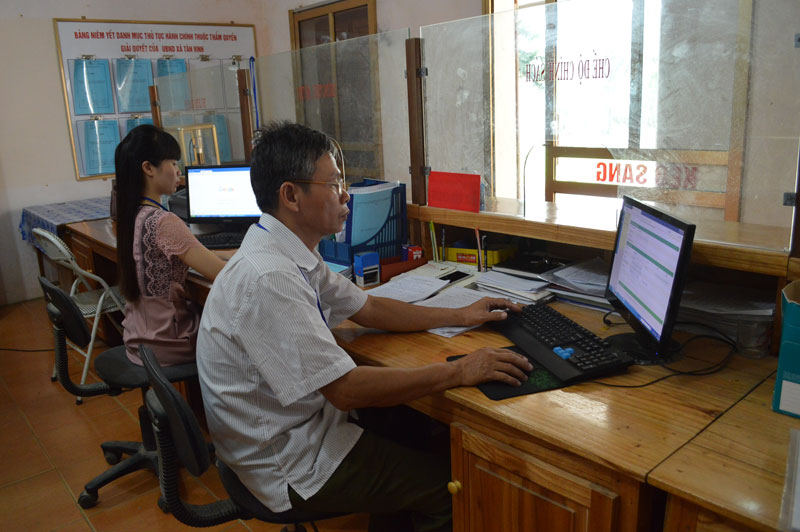 Public servants at the People's Committee of Tan Vinh commune, Luong Son district, apply IT in their work.
Over the past years, e-office software has been installed in all local departments and agencies as well as all district- and city-level People's Committees, and 80 percent of communes in the province, making a giant step towards in the management and governance work. The exchange of e-documents has been increased, including notes, invitations, announcements of conclusions, internal documents, work timetable, official dispatches, and legal documents, thus reducing costs for paper, document and time, and enhancing labour productivity.
All departments, agencies, and district- and city-level People's Committees have applied digital signatures and the exchange of documents signed with digital signatures on the Internet.
Currently, over 80 percent of direction and management information from leaders of the province and departments, agencies and districts have been updated in the online portal and websites of units. Meanwhile, 95 percent of internal documents of agencies and units, including invitations, draft documents, and meeting documents have been exchanged online without using paper, and 90 percent of official documents among agencies have been sent online together with paper documents. Some 30 percent of official documents have been exchanged among state agencies through the Internet, without using paper documents.
The application of IT in dealing with administrative procedures have been promoted, helping to speed up administrative reform and enhance the openness and transparency of State agencies' operations, aiming to earn satisfaction from locals, organisations and enterprises.
So far, the shared software for one-stop-shop services have been applied in the provincial public administrative centre, connecting 100 percent of provincial departments and agencies, and district- and city-level People's Committees.
The sending of applications for administrative procedures among relevant agencies and units has been implemented on the network system. The online portal for public services of the province has provided 2,020 public services at levels 1 and 2, while all online services at level 3 and 4 have been gradually supplied, including 317 services at level 3 and four others at level 4./.