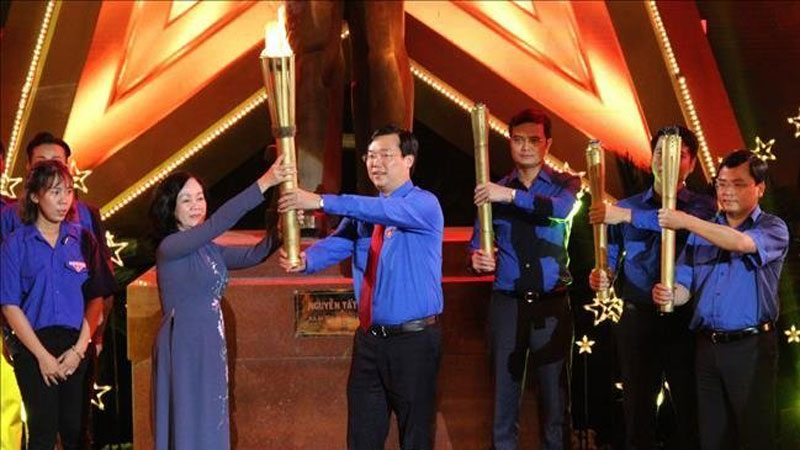 A programme entitled 'Vietnamese youth remembers Uncle Ho's testament' was launched in Ho Chi Minh City on January 20 as part of activities to mark 50 years of the implementation of President Ho Chi Minh's testament (1969-2019).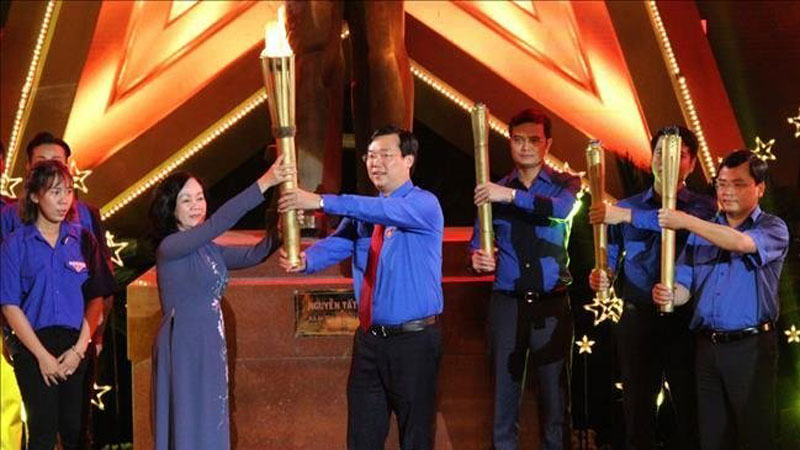 Delegates at the launching ceremony.
Addressing the event, which was hosted by the Ho Chi Minh Communist Youth Union (HCYU) Central Committee, Politburo member and Secretary of Party Central Committee (PCC) Truong Thi Mai asked the Youth Union to create a favourable environment for its member to exert themselves and advance forward while promptly discovering outstanding faces.
Politburo member Mai, who is also Head of the PCC Commission for Mass Mobilisation, also demanded proper attention for youth in remote areas, and sea and island regions, so that they can rise above from difficulties and achieve success in life.
First Secretary of the HCYU Central Committee Le Quoc Phong said that by studying and following Uncle Ho's teachings, Vietnamese youth equip themselves with revolutionary virtues, firm political stand, a vanguard and voluntary spirit in the national construction and defence.
He called on youth union members to take practical actions and work out initiatives to facilitate the socio-economic development of the country.
Under the programme, which will run throughout this September, youth unions at all levels will stage a range of activities, including competitions on exploring Uncle Ho's ideology, morality and lifestyle, journeys tracking down significant historical events of his revolutionary careers, and a meeting of 500 outstanding young Party members.