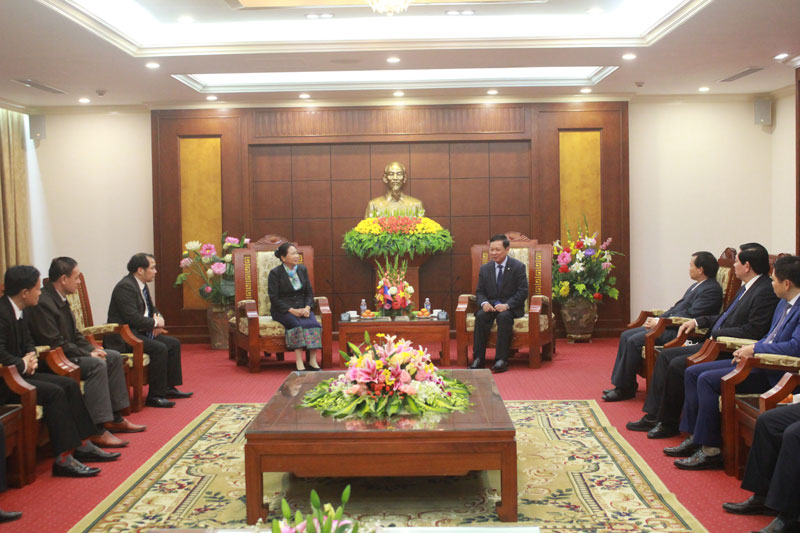 (HBO) - A delegation from the Lao province of Houaphanh, led by Deputy Secretary of the provincial Party Committee and Deputy Governor Pheng Kanyaphim, paid a visit to Hoa Binh province and extended lunar New Year (Tet) greetings to the Vietnamese locality's authorities on January 23.
Member of the Party Central Committee and Secretary of the Hoa Binh provincial Party Committee Bui Van Tinh, and Vice Chairman of the Hoa Binh provincial People's Committee Bui Van Khanh received the Lao delegation.

During the reception, Hoa Binh's leaders expressed their joy to welcome the Lao delegation.

Tinh briefed the guests on Hoa Binh's achievements in politic, economic, cultural and social areas in 2018. He reviewed the friendship between the two countries in general, as well as between Hoa Binh and Houaphanh provinces in particular.

Pheng Kanyaphim highly valued changes and strong development of Hoa Binh province in recent times.

On the upcoming lunar New Year (Tet) festival of Vietnam, Pheng Kanyaphim, on behalf of leaders and people of Houaphanh province, extended greetings to leaders, armed forces and people of Hoa Binh, wishing them good health, happiness and success in the new year.

He expressed his belief that under the leadership of the Communist Party of Vietnam (CPV), Vietnamese people in general and those from Hoa Binh in particular will reap bigger achievements.

He hoped Houaphanh and Hoa Binh would expand cooperation and mutually support in the coming time, towards promoting social, cultural and economic development and ensuring defence-security in both localities, thus contributing to further strengthening the Laos-Vietnam special solidarity and friendship.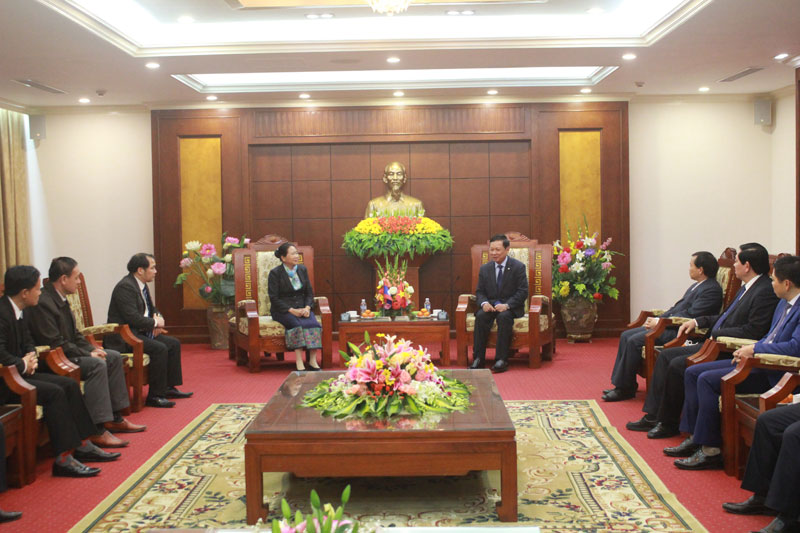 Hoa Binh province's leaders receive and work with the delegation of Houaphanh province of Laos

Tinh congratulated Houaphanh province on its great achievements in recent times.

In order to promote the special friendship between Vietnam and Laos, Hoa Binh province will bolster comprehensive cooperation and development with Houaphanh and other localities of Laos, he said.

He affirmed that exchange activities between the two localities will be enhanced, while the two sides' sectors and agencies will also enhance coordination and mutual support, contributing to tightening the Vietnam-Laos special friendship./.