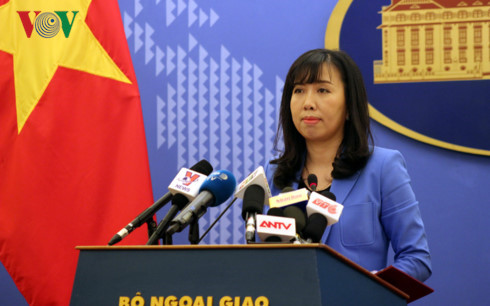 China's announcement of launching a live-fire drill in Vietnam's Hoang Sa (Paracel) Archipelago is a serious violation of Vietnam's sovereignty over the archipelago, threatening peace and stability in the region and the East Sea.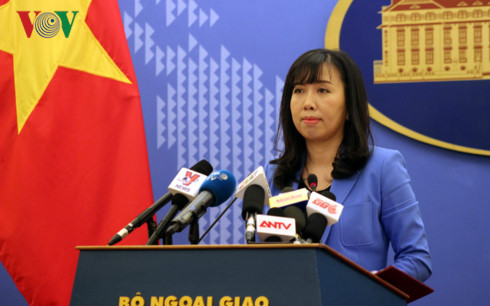 Foreign Ministry spokesperson Le Thi Thu Hang made the statement on September 5.
Vietnam strongly protests this move of China, and strictly demands the country to respect Vietnam's sovereignty over Hoang Sa Archipelago and not to repeat the action, thus not harming peace and stability in the region and the East Sea, Hang said.

"Vietnam once again affirms the resolve to safeguard her sovereignty and legitimate rights and interests in the East Sea through peaceful measures in line with international law, including the United Nations Charter and the 1982 United Nations Convention on the Law of the Sea," stated the spokesperson.
The same day, she also responded to reporters' queries on the Democratic People's Republic of Korea's sixth nuclear test on September 3, saying that the test seriously violated resolutions of the United Nations Security Council.
"Vietnam calls for all related parties to restrain and implement denuclearisation on the Korean Peninsula through peaceful measures. The country's consistent viewpoint is to oppose all actions that complicate the situation and threaten peace, security and stability in the region and the world," she emphasized.
The spokeswoman also underlined the need for all parties to strictly comply with relevant resolutions issued by the United Nations Security Council.
Source: VOV