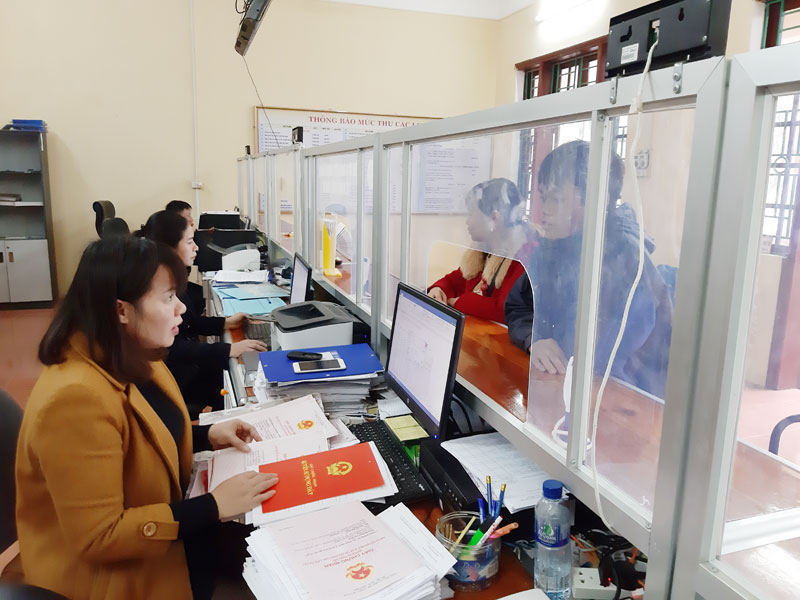 HBO - Bui Duy Phuong, Deputy Director of the Hoa Binh provincial Department of Home Affairs and Deputy Director of the province's emulation and reward council, said the emulation work has been carried out in all social aspects, attracting the involvement of sectors, localities and a large number of people.
In the agro-forestry sector, many emulation movements have been launched, including agricultural restructuring in association with the new-style rural area building, good production and business among farmers, plant and animal structure shifting, afforestation along with processing, creating typical products, and forming value chains.
An emulation movement has also been launched among businesses and cooperatives, encouraging them to boost creativity and innovation, reduce production costs, improve products' competitiveness, and ensure a harmonious working environment. As a result, their production value and contribution to the State budget have posted good growth.
Other drives promoting administrative reforms, quality of public services and scientific-technological application have been maintained, creating improvements in cultural, social, healthcare and educational aspects while consolidating the political system and the great national unity bloc.
Thanks to these movements, State agencies and authorities at all levels have stepped up administration reforms to better the business climate and build an administration serving as a companion to enterprises and people, thus practically supporting economic activities.
Patriotic emulation movements have created momentum for the comprehensive achievement of socio-economic targets. In 2018, Hoa Binh recorded a gross regional domestic product growth rate of 8.36 percent, ranking second in the northwestern region, fourth in the northern midland and mountainous region, and 19th in the whole country.
In the time ahead, the province will press on with emulation movements in economic development, restructuring sectors, building new-style rural areas, and administrative reforms in association with enhancing the efficiency of State agencies' apparatus. Hoa Binh will also adhere to the motto "the Party organisation, administration, armed forces, business community and people of all ethnic groups of Hoa Binh province look towards solidarity, discipline, integrity, actions, creativity, breakthroughs, efficiency" so as to successfully carry out socio-economic development tasks for 2019.