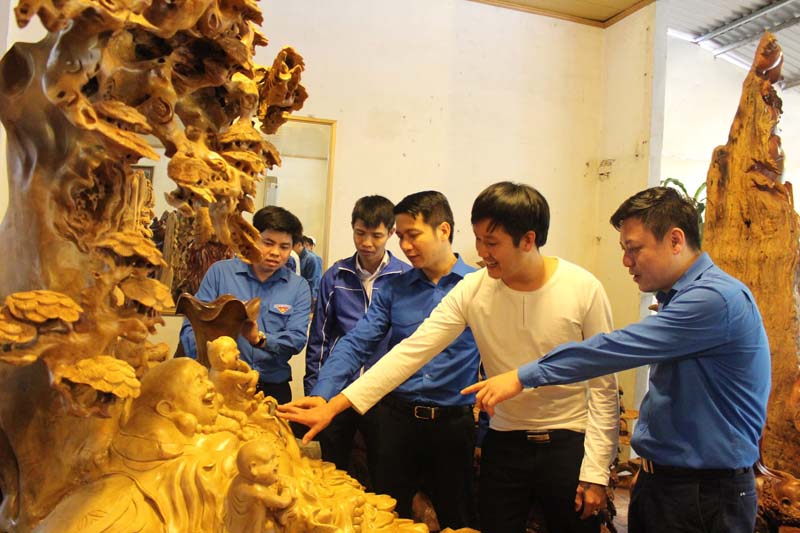 HBO - "The Year of Youth Volunteer" has not been new topic but it has been set in a new context. This is the first term that the Youth Volunteer Movement has become one of three major movements of youth.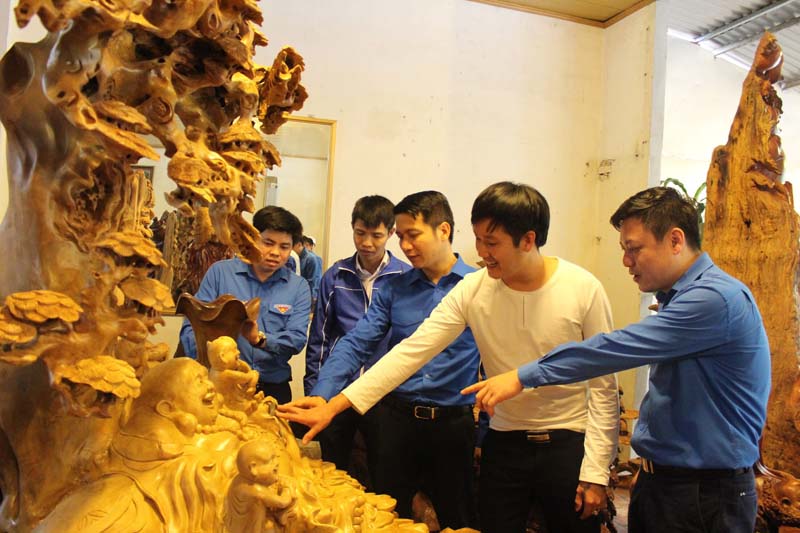 The leaders from the provincial Youth Union have participated in planting trees in Lam Son commune (Luong Son).
The Youth Volunteers Symbol Construction has been set to work in the national highway 12B, at the cross-slope of Cun, Thu Phong commune (Cao Phong), the beginning of route, is the highlight in the education of the youth and union member. It is the provincial youth project in 2019 of the provincial Youth Union with the total investment of 200 million VND from the mobilization of socialization and contribution of youth and union members in the province.
The second outstanding in the Youth month of this year is turning the ideas into the real life. The creativity is the main content of the 11th National Congress of the Youth Union Communist, becoming a highlight in 2018. The Youth Union of Hoa Binh province has built a bank of ideas through the "Creative Youth" movement and the Youth month of 2019 is the first peak month to bring those ideas into life. Typically, the idea of building flower paths, playgrounds for children from the scrap and so on has created a strong change in people's awareness to build new rural areas, protecting the environment and creating a new look for many villages.
Combining with a thorough survey of the local needs, the volunteering activities have increasingly come into essence and promoted the effectiveness of the union member's capabilities. Specifically, the union members of the armed forces have participated in propagating and disseminating laws of dozens of times with more than 10,000 turns of union members and school students. They have issued the new identity cards and recommencing identity cards for nearly 1,000 people. The Provincial Young Physician Clubs have examined and consulted about health and provided free medicine to nearly 5,000 people. The Youth Union of all levels have mobilized the union members to contribute tens of thousands of days to build children playgrounds and floating stages for communal activities; building hundreds of garbage pits, more thousand meters of canals and ditches for production and so on. Thereby, the local authorities along with the other committee levels have built a new urban and a civilized city, taking part in caring for people's life.