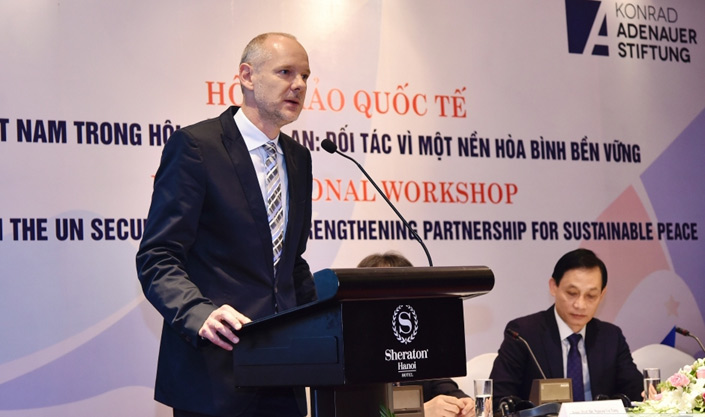 The Diplomatic Academy of Vietnam (DAV) on April 2nd worked with the Konrad Adenauer Foundation (KAS) to organize the "Vietnam in the UN Security Council: Strengthening partnership for sustainable peace" international workshop.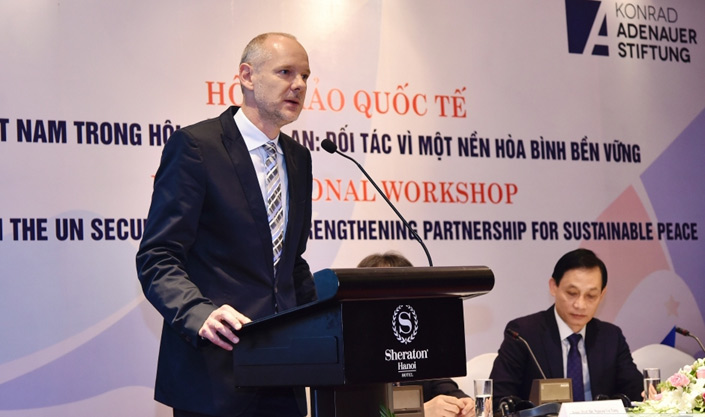 At the workshop.
The workshop aimed to assess the operation and situation of the UN Security Council in the upcoming time; discuss information and experience in the role of the UN Security Council in preventing conflicts, addressing the consequences of conflicts and re-establishing post-conflict peace, thus putting proposals for Vietnam during its preparations for its candidacy for non-permanent membership on the UN Security term 2020-2021.
Addressing the workshop, Deputy Minister of Foreign Affairs Le Hoai Trung confirmed Vietnam's practical and positive contributions as a non-permanent member of the UN Security Council term 2008-2009.
"Realizing the importance of ensuring international peace and security, Vietnam continues to run for non-permanent membership to the UN Security Council term 2020-2021," he said, adding that this reflects Vietnam's hope to become an active member and a trusted and responsible partner of the international community, thus building a peaceful and stable environment to benefit all nations.
Source: DCS