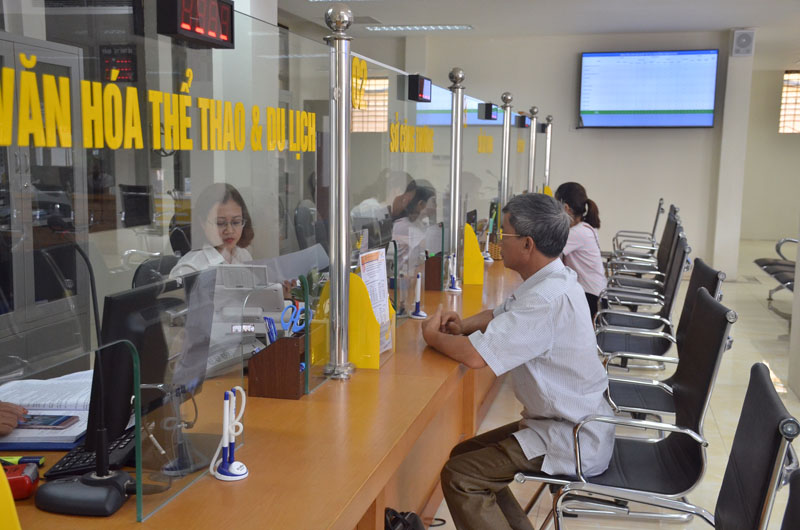 (HBO) – All documents handled by departments, agencies, cities and districts in Hoa Binh province have been computerized, according to the provincial Department of Information and Communications.
All departments and agencies at the provincial and district levels have used electronic signatures to issue documents online.
The application of information-technology in e-government building in Hoa Binh province has produced many positive results.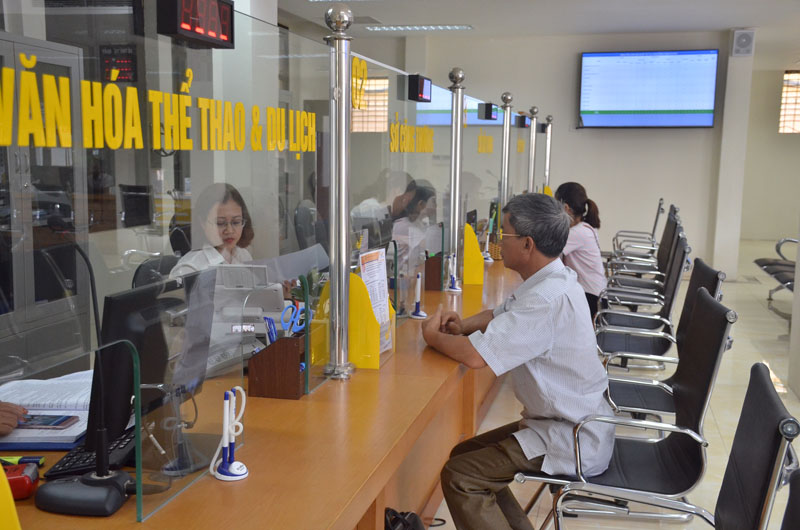 The public administrative services centre houses all offices involved in handling administrative procedures, making it easier for people and businesses to access the services.
Nguyen Minh Thanh, deputy head of the IT bureau under the Department of Information and Communications said departments, agencies and People's Committees of cities and districts in Hoa Binh have stepped up IT application in the management work, contributing to e-government building and administrative reform.
As of March 2019, up to 80 percent of information and instructions of provincial leaders as well as officials of departments, agencies and districts had been posted on the websites of these units. Besides, 90 percent of internal documents of agencies have been exchanged online, eradicating the need for hard copies, while 90 percent of official documents of State agencies have been exchanged online in parallel with hard copies. At the same time, 40 percent of documents of State agencies are sent and received only online without hard copies.
The province's document management system has been connected with the national system, allowing the sending and reception of documents from the central to communal levels.
"This contributes to modernizing the provincial administrative system and improving the local ICT index and the provincial competiveness Index (PCI)," Thanh said.
"It has also helped change the working style of local leaders and officials, as well as businesses towards higher efficiency," he added.