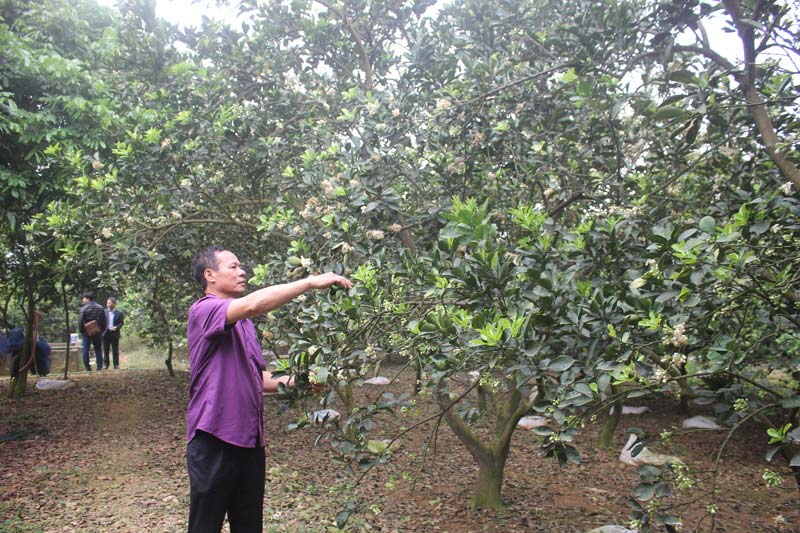 (HBO) – Studying and following President Ho Chi Minh's moral example have become a target and mission of 45 Party members in Bay village, Lac Thuy district's Phu Lao commune over the past years.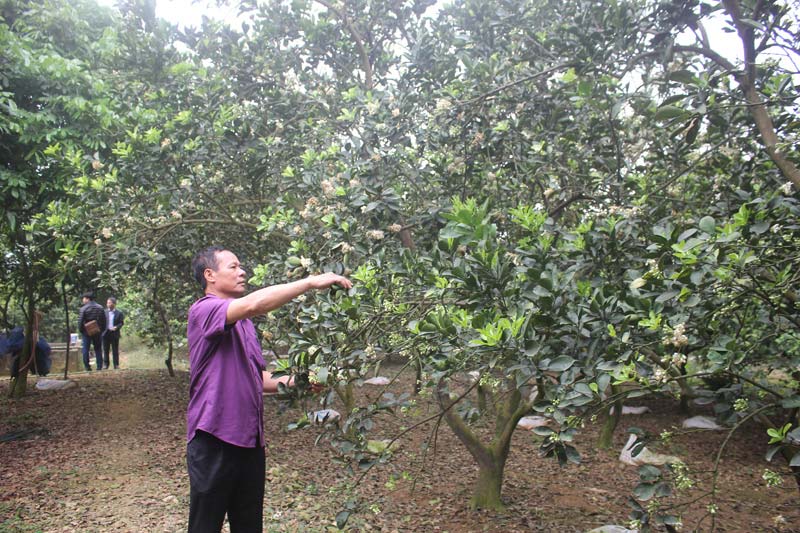 Tran Hoai Nam, Secretary of Bay village's Party Unit, pioneered in planting citrus fruits, which has brought high economic efficiency.
The Politburo's Direction No.05 has been popularised among the Party members. Except for the elderly, all of the Party members have registered to study and follow Uncle Ho's moral example, and this is one of the criteria for the evaluation of their performance for the whole year.
Regarding Party building, the unit strives to admit two new members during the 2017-2020 tenure. Now, three people have been accepted to the Party unit while procedures are underway for one outstanding citizen.
The Party unit has made proactive contributions to the development of the new-style rural areas by enhancing communications work on the importance of the programme. Besides, they have joined efforts in building public facilities, and mobilised 300 million VND for the construction of a cultural house, 90 million VND for the village gate and 15 million VND for upgrade of local cementary from local residents.
Roads were also concretised and upgraded, facilitating the travel of local people, particularly in rainy season.
In a bid improve local livelihoods and income of the residents, local people have switched to the cultivation of 22 hectares of citrus fruits, 5 hectares of which were planted by Party members. Notable examples are Secretary of Bay Village's Party Unit Tran Hoai Nam, and Party members Bui Quang Hoa and Nguyen Xuan Thanh. The per capita income is now estimated at 47 million VND per year while the poverty rate has been brought down to 0.8 percent./.