The Ho Chi Minh Communist Youth Union (HCM CYU) and the Lao People's Revolutionary Youth Union concluded their five-day friendship exchange in Vietnam's central province of Nghe An on September 9.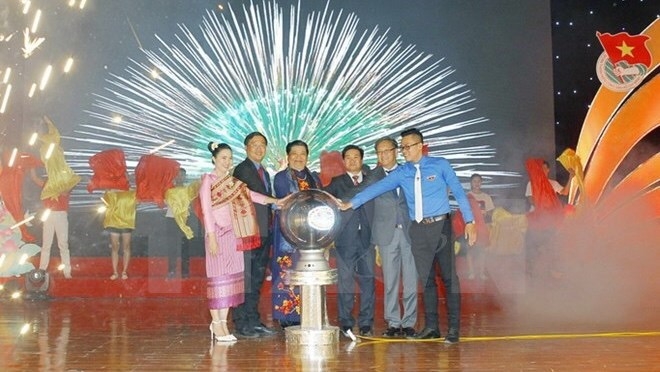 Speaking at the closing ceremony, Nguyen Anh Tuan, Secretary of the HCM CYU Central Committee, stated the event is an opportunity for young people from both nations to learn from each other's experiences and deepen the Vietnam – Laos special solidarity and comprehensive partnership.
Nuon Thoong Su Van Vi Xay, chief of the Lao People's Revolutionary Youth Union Central Committee Office, stated Lao young people will continue fostering connection with their Vietnamese peers via joint programmes, contributing to the two countries' ties.
The friendship meeting gathered more than 200 Vietnamese and Lao youths on the occasion of the 55th founding anniversary of the two countries' diplomatic ties (September 5, 1963 - 2017).
While in Vietnam, the Lao delegation toured local historical sites and studied operation models of youth unions at a number of universities and enterprises.