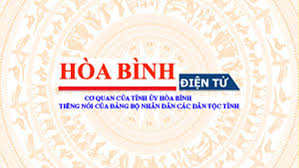 HBO - Mai Chau High School (Mai Chau) has just organized the contest "Members of the Youth Union in Mai Chau High School study and follow Ho Chi Minh's morality, style and thoughts", promoting studying and following Ho Chi Minh's morality, style and thoughts among the members of the Youth Union and school students.
Participating in the competition, each candidate had to go through 2 parts. They included studying and collecting photos, pictures and stories about Uncle Ho and giving presentations. Through the rounds of the competition, the Organizing Committee selected 8 best candidates to attend the final round. The content of the competition revolved around the teachings of President Ho Chi Minh for the younger generation, the lessons of thoughts, morality and style of Ho Chi Minh, the basic content in the Uncle Ho's will, Ho Chi Minh's thoughts about the Vietnamese islands and so on.
The results were as follows: the Organizing Committee awarded the first prize to Ha To Nhu, 11D class. The second prize was awarded to Ngan Thi Kim Oanh, 10H class and the third prize was awarded to Ha Quynh Trang, 11H class.