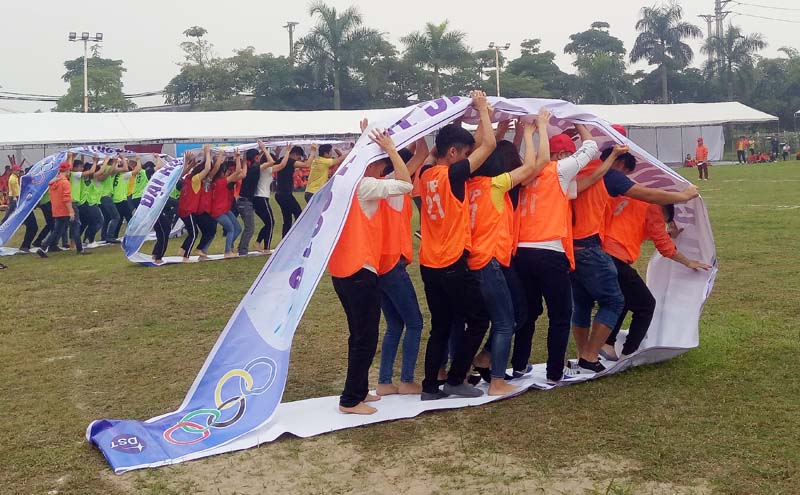 (HBO) - In order to create a joyful and exciting atmosphere to celebrate the International Labor Day, May 1, responding to the Month of Labor in 2019, the different levels of the Trade Union in the province will organize many meaningful and practical activities. In particular, the emulation atmosphere of production in the localities, offices and enterprises has been launched, taking place with determination to achieve the highest results.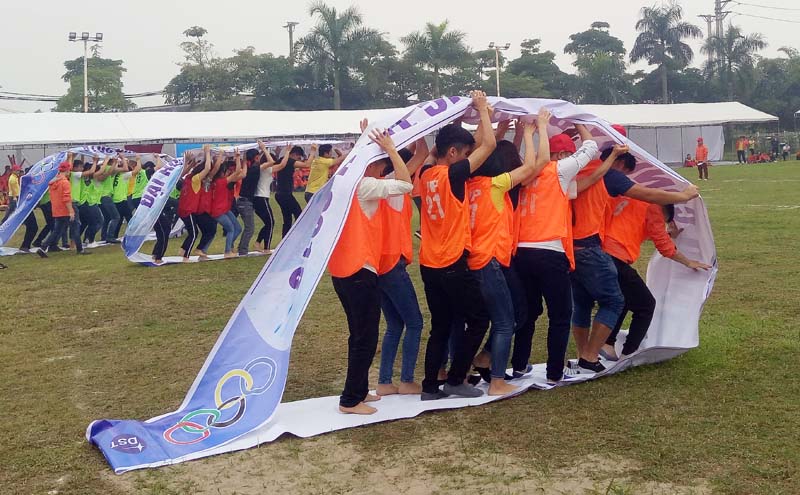 Doosung Tech Viet Nam Co., Ltd in Luong Son Industrial Park (Luong Son) has organized games competitions in response to the Month of Labor and the company's sports festivals.
According to Mr. Hoang Quoc Chung, the Vice Chairman of the provincial Labor Federation: The provincial Labor Federation has a plan to launch the Month of Labor and the Month of Action on Occupational Safety and Health in 2019.
The key contents are focusing on promoting propaganda and education activities, coordinating in inspecting and supervising the implementation of regimes and policies towards laborers. They will meet, exchange, have conversation and consult with legal advice. They will visit and support workers with difficult circumstances or suffering from heavy labor accidents. They will also launch the peak emulation in the Month of Labor to establish the practical achievements, celebrating 90 years of the establishment of Vietnam Trade Union and major holidays of the country and the province.
At the same time, they will organize the cultural, arts and sports activities to coordinate propaganda on the mass media, strengthening the development of union members and establishing trade unions at the localities. Each appropriate authority will organize a practical activity of its own level. At the same time, the local trade unions have been asked to select a specific activity and organize it on May 11 to create a spread in the society. Coordinating with the appropriate authorities at the same level, the activities to respond to the Month on occupational safety and health will be organized effectively. Praising and rewarding members and typical employees on the Month of Labor in 2019 will timely take place.