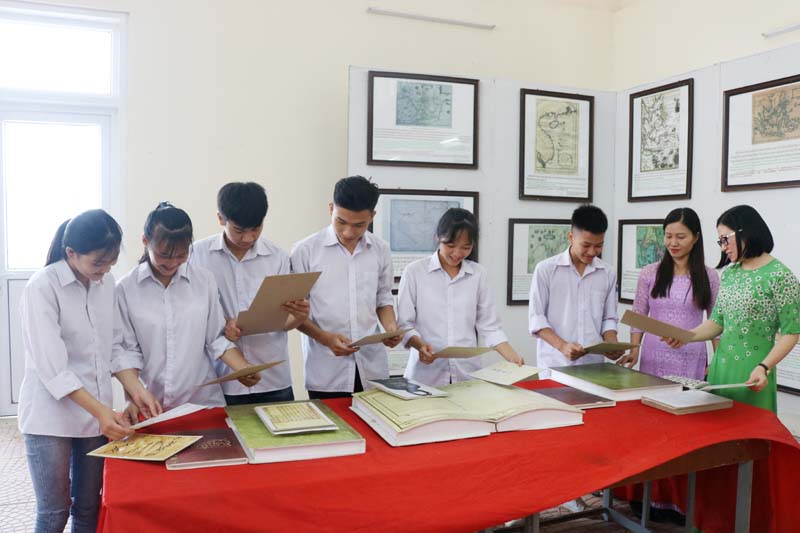 (HBO) - Students, teachers and residents in Tan Lac district, Hoa Binh, in April have engaged in an exhibition featuring maps and documents on Vietnam's Hoang Sa (Paracel) and Truong Sa (Spratly) archipelagos.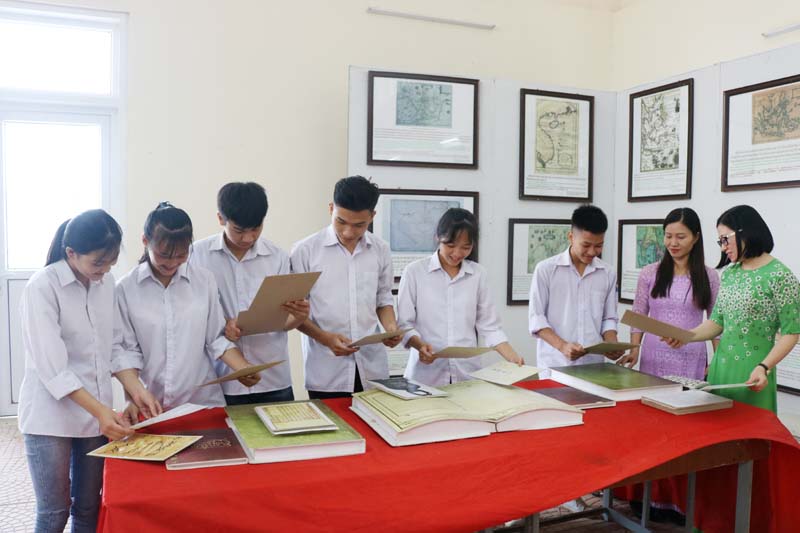 Students and teachers of Tan Lac High School study maps and historical documents displayed at the exhibition.
The exhibition was held at Tan Lac High School from April 8-12 and Muong Bi High School from April 15-19, and is underway at the Lung Van community-based learning centre from April 22-26.
Apart from 171 valuable maps and documents on Truong Sa and Hoang Sa, and a 3D exhibition model, the exhibition included talks on sea and islands presented by soldiers who have directly protected national sovereignty over sea and islands.
Visitors to the event heard interpretations of the displayed documents by exhibit workers and set up applications that allow the download of documents to present them at their offices and schools.
The documents and objects are among legal and historical evidence collected at home and abroad, including China, which assert Hoang Sa and Truong Sa as an integral part of Vietnam's territory. The archipelagoes have been preserved by generations of Vietnamese who have worked hard to affirm Vietnam's sovereignty over the archipelagoes for hundreds of years.
Bui Duc Minh, a resident in Quy Hau commune, said he and his comrades went to Truong Sa many years ago to support soldiers on the archipelago. "I feel touched when visiting the exhibition," the nearly 70-year-old man said, adding that spoken stories are not strong like these photos to recreate the history. This is a practical activity to educate young people about the national traditions./.