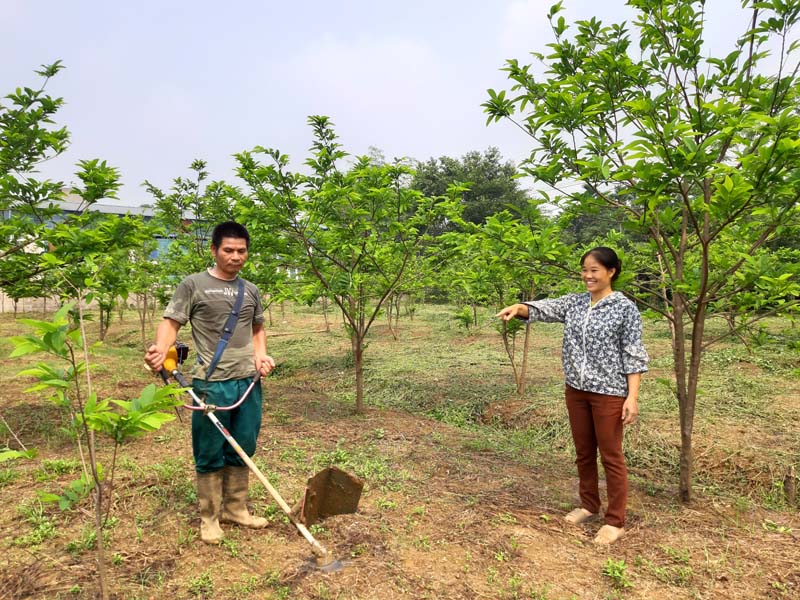 (HBO) - The implementation of Directive No.05-CT/TW on studying and following President Ho Chi Minh's thoughts and morality in combination with the Party Central Committee's resolutions has created positive changes in the building of Party and political system as well as socio-economic development in Luong Son district.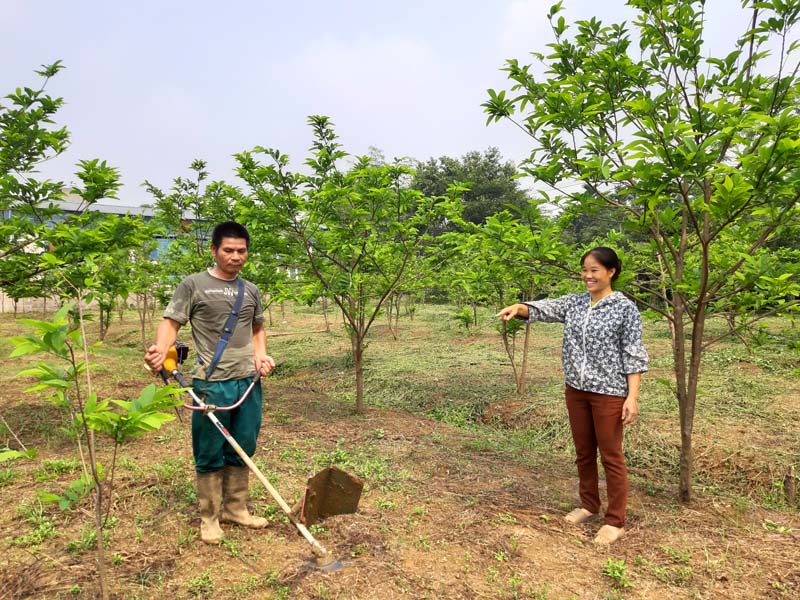 People of Dong Se village, Nhuan Trach commune (Luong Son) step up economic development and new-style rural area building.
Through the implementation of Directive No.05-CT/TW, the district has witnessed strong changes in many key areas and key tasks. In the district, there appear many exemplary collectives and individuals in following Uncle Ho's teachings. The local Women's Union has effectively implemented the movement of active learning, innovative labour and building happy families and 80 percent of its members have participated in savings programmes, thus helping each other develop family-based production.
Meanwhile, the local Farmer's Union has built about 200 collective production models in bamboo and rattan weaving, mushroom planting, organic vegetable cultivation, breeding of deer, goats, pigs, chickens, and fruit tree growing.
The Veterans' Association has actively worked to step up poverty reduction, build many economic development models, and ensure order and security. Local armed forces have also intensified the implementation of emulation movements following the late President's teachings, to build strong and transparent units.
People in Ram village in Cu Yen commune donated their land to build a cultural house to fulfill the new-style rural area building criteria, while residents in Doan Ket village of Lam Son commune have developed ornamental wood and stone production, helping increasing local income, thus contributing to local economic restructuring.
The Party cell in Dong Se village of Nhuan Trach commune has encouraged locals to shift the structure of crops, livestock and economic development, and build model roads serving the building of new-style rural area.
Luong Son has undertaken many creative measures in implementing the new-style rural area programme. At present, the district has 11 communes recognized as new-style rural areas, with developing industrial, urban infrastructure, trade sectors and services.