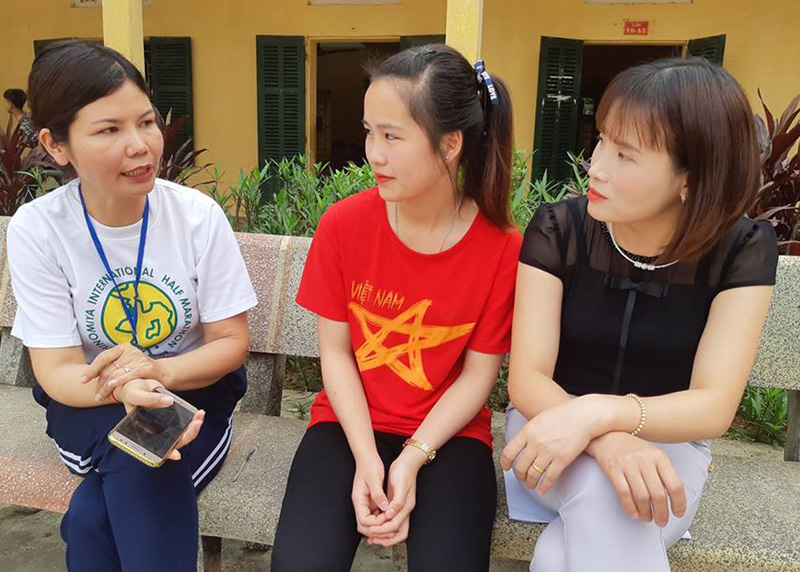 (HBO) - Da Bac High School has 50 officials, teachers, staffs, 687 students in 18 classes. In which, 529 students are ethnic minority, 312 students are from poor households. Most students are away from school. Many students have to rent accommodation.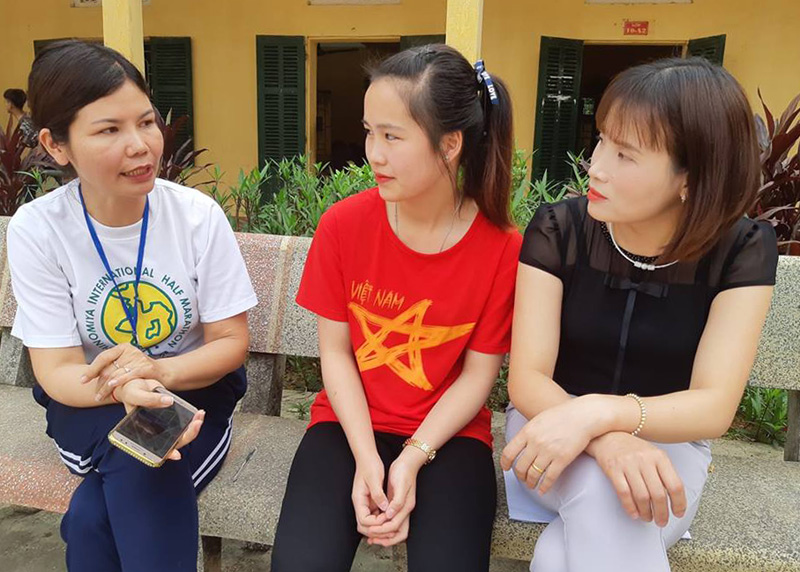 Teachers of Da Bac High School often ask and share with students.
The school determined the implementation of Directive No.05-CT/TW on studying and following President Ho Chi Minh's thoughts, morality, style not only responsibility, but also motivation to overcome difficulties and build a solidarity, development team.
The school has strictly implemented Directive No. 05 and applied appropriately to the actual conditions of the school, moving from studying to following with practical actions. Leaders and party members set an example in studying and following Uncle Ho. The school launched the movement "Small jobs, big meaning" and 100% of party members registered to do at least 1 meaningful activity during the school year.
Specifically, receiving sponsors, nurturing, educating students at home with orphans and students in dificult circumstances... Helping students with weak and progressive learning. The school cooperates with the Military Command of Da Bac district to donate, raise funds to sponsor and nurture 4 students in especially difficult circumstances.
Principal is a pioneer in receiving and educating students at home with poor students. She has nurtured and educated 7 students, each of them has completed 3 years of study. From the example of the leader, she has spread the sense of responsibility and kindness to many officials and teachers in her school.
Ms. Tran Thi Thanh Hoai has devoted herself to helping individual students who are weak in learning and training, so there are students who call her affectionately as mother. She said: I have confided in individual students and advised them to stay away from social evils and practice morality. Having students from a weak, average student have reached advanced students and good behavior.
The Youth Union concretized the implementation of Directive No. 05 with meaningful actions to build a generation of young people with morality, wisdom and skills to approach new things. Mrs. Pham Thi Xuyen, Secretary of the Youth Union of Da Bac High School said: Youth Union has carried out many activities to educate students following Uncle Ho's example such as: organizing a contest to tell stories about Uncle Ho, activities outside school hours on preventing social evils, taking care of martyrs' cemeteries ... Thereby, contributing to educating children to become good citizens in the future.
From meaningful activities, the school has been supported by the masses, parents, students and Da Bac district. Dang Thuy Quynh, class 12A2, Da Bac High School: My father died early. My family is poor. If there was no encouragement and help from teachers, I did not follow the study as now.
The implementation of Directive No. 05 has created positive changes in Da Bac High School. Mrs. Nguyen Thi Thuy, Rector of Da Bac High School said: Teachers are always responsible, loving, helping students and having many hardships in their specialties. The school was awarded the certificate of merit by the Chairman of the provincial People's Committee. Ministry of Education and Training awarded merit certificates. People's Committee of Da Bac district recognizes cultural standard...
As a team of solidarity and development, the school is striving and looking forward to receiving attention to reach the national standard school in 2020.