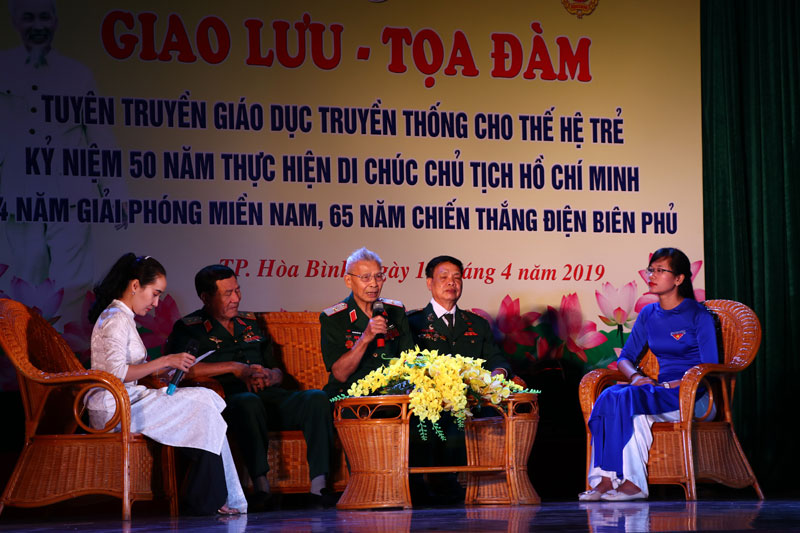 (HBO) - Three national heroes were guest speakers of a recent talk on the country's revolutionary tradition held for the youngsters in Hoa Binh city of the north western mountainous province of the same name.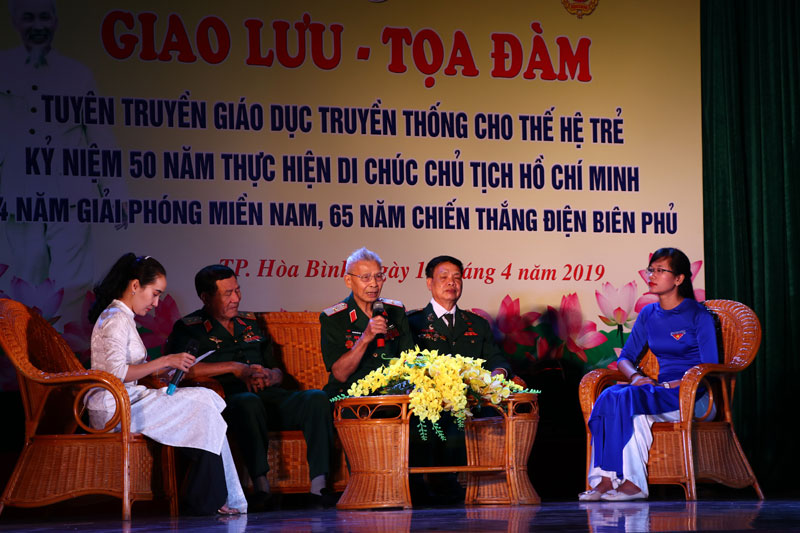 Major General Nguyen Duc Huy told history stories.
The event was arranged by the Veteran's Association of Hoa Binh city, the Ho Chi Minh Communist Youth Union - Hoa Binh city chapter and the city's office of education and training, on the occasion of the 45th anniversary of the Southern Liberation Day (April 30) and the 65th year of the Dien Bien Phu victory (May 7,1954).
The guests were Heroes of the People's Armed Forces Pham Minh Giam and Pham Tuan, and especially Major General Nguyen Duc Huy, who is frequently referred to as "the commander of Vi Xuyen battle". He is among a few living generals who had taken part in the country's resistance wars against the French colonialists and US troops, and the northern border defence war in 1979-1989.
Maj General Huy told participants his stories and memories of the Vi Xuyen battlefield, as well as the battles he took part back in the resistance war against the French colonialists, which he said that he will never ever forget.
His stories inspired the participating youths, helping them understand more about the difficulties and hardships overcome by their grandparents and fathers to obtain victory.
Secretary of the HCYU chapter in Hoa Binh city's Tan Hoa ward Nguyen Thi Minh Tuyet said: "Hearing the stories of war veterans, I feel proud that people of all ethnic groups in Hoa Binh province contributed to the Dien Bien Phu victory and other battles to protect the country's independence, freedom and territorial integrity. It is always a pride and motivation for us, those who were born and have grown up in this land, and every youngster and member of the HCYU to continue upholding the vanguard spirit in the current nation-building and protection."
President of the Hoa Binh city Veteran's Association Nguyen Van Hoan said the association has paid attention to the dissemination of the country's revolutionary tradition for young generation over the years, thereby enhancing patriotism amongst the youths and their understanding about the revolutionary cause of the nation./.