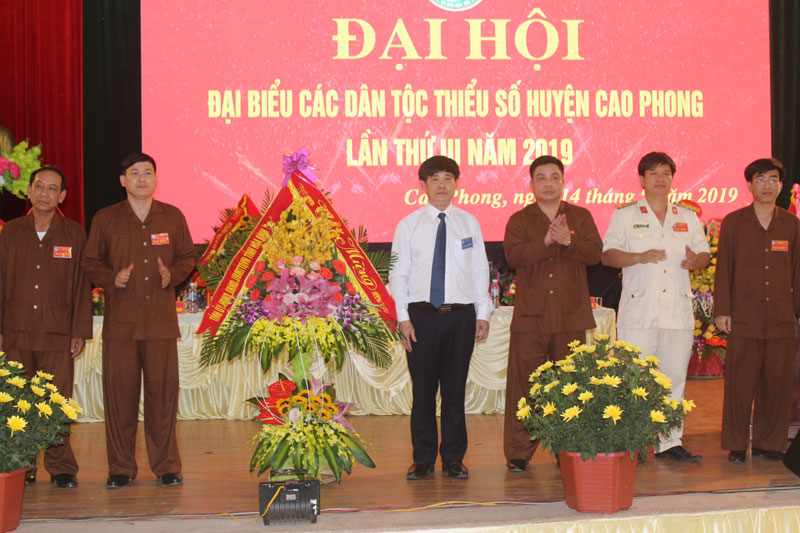 (HBO) - Cao Phong district held the third congress of ethnic minorities 2019 with the theme "Residents of ethnic groups in Cao Phong stay united, tap internal forces, jointly build new-style rural areas and civilised urban areas; build a prosperous hometown for integration and development".
This is the district-level meeting of the province. Vice Chairman of the provincial People's Committee Nguyen Van Dung, head of the steering board for the meeting attended and directed the event.
Over the past years, Cao Phong district has appreciated and upheld the strength of great national unity among ethnic groups. In order to realise the determination letter by the second Congress of the district's ethnic minorities for the 2014-2018 period, the average local economic growth reached 11.84 percent. The average income per capita hit 45.7 million VND while the rate of poor households under multi-dimensional poverty standards was 14.67 percent, and five communes met new rural development criteria. Positive progresses were seen in socio-cultural affairs. The political security and social security and order were maintained while the great national unity was brought into play.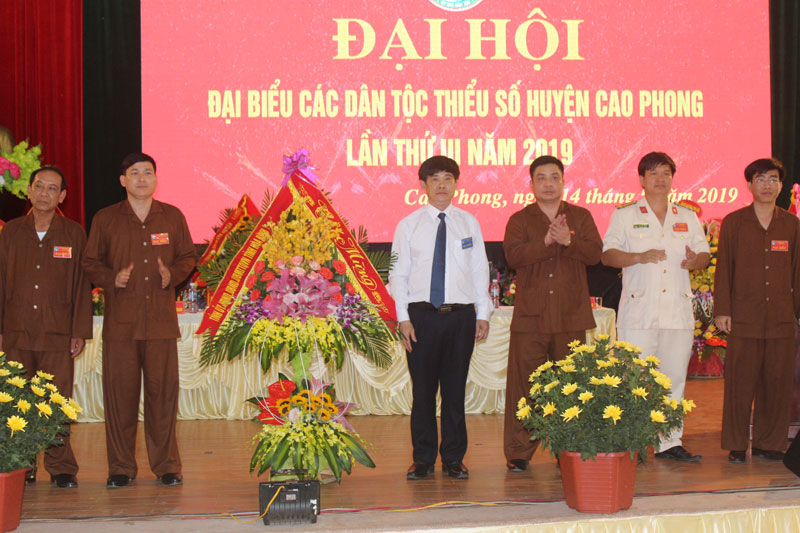 Vice Chairman of the provincial People's Committee Nguyen Van Dung presents a basket of flowers to celebrate the event
Implementing the ethnic policy, Cao Phong district set the 2024 goal of reducing the number of communes in region III to 23.07 percent while average income of households in specially difficult communes will top 20 million VND per person per year, the rate of poor households in specially disadvantaged communes will be below 30 percent, 95 percent of rural households will be given access to clean water, 100 percent of communal officials and staff meet standards, and 100 percent of villages and hamlets hold regular Party activities.
Speaking at the congress, Vice Chairman of the provincial People's Committee Nguyen Van Dung suggested that in order to narrow development gap among regions and ethnic groups in the near future, Cao Phong district should continue following the Party and State guidelines, consider ethnic work and its relevant policy enforcement is the task of the entire Party, army, departments, agencies and the entire political system./.