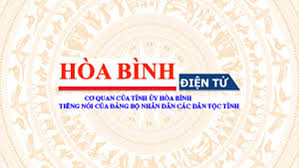 (HBO) - The mass mobilisation campaign in Hoa Binh province has shown efficiency thanks to local Party and authorities' strong direction work in the past time. Many localities have built and developed good mass mobilisation models, contributing to realising socio-economic development goals as well as ensuring defence-security.
Authorities at all levels have organised regular dialogues, and met with local residents and businesses so as to settle challenges and remove bottlenecks for them in a timely manner.
The province now has some 4,350 excellent mass mobilisation models in all sectors, including 1,373 in economic development, 1,315 in socio-cultural development, and 875 in political building.
Effective models include mobilising local people to restructure their crop plants and animal husbandry and branch out economy and services in Tan Son village, Luong Son district's Trung Son commune; mobilising local officials and residents to engage in protecting security and order and educating people who had wrongdoings to integrate into the community in Hoa Binh city's Tan Thinh ward./.