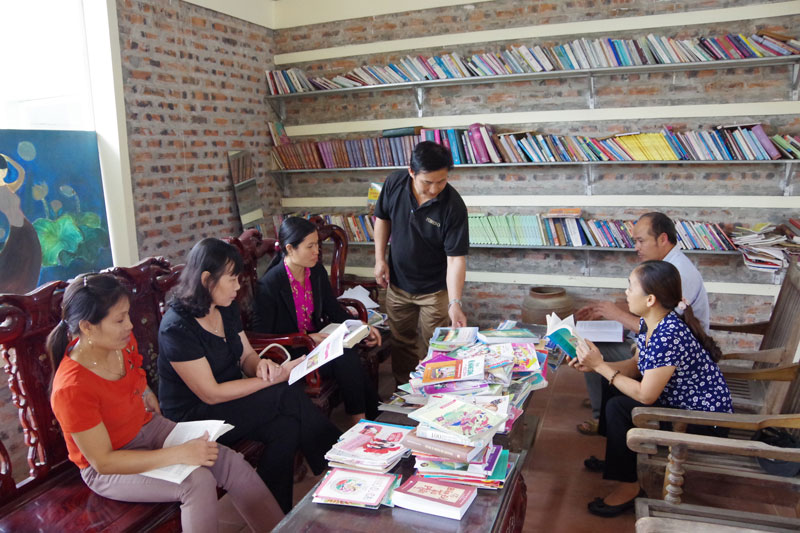 (HBO) - From the beginning of the year, the Party Committee of Yen Thuy district issued a plan to implement the Directive No. 05-CT/TW in 2019. The implementation of Directive No.05-CT/TW has created positive changes in the building of Party and political system and socio-economic development in district.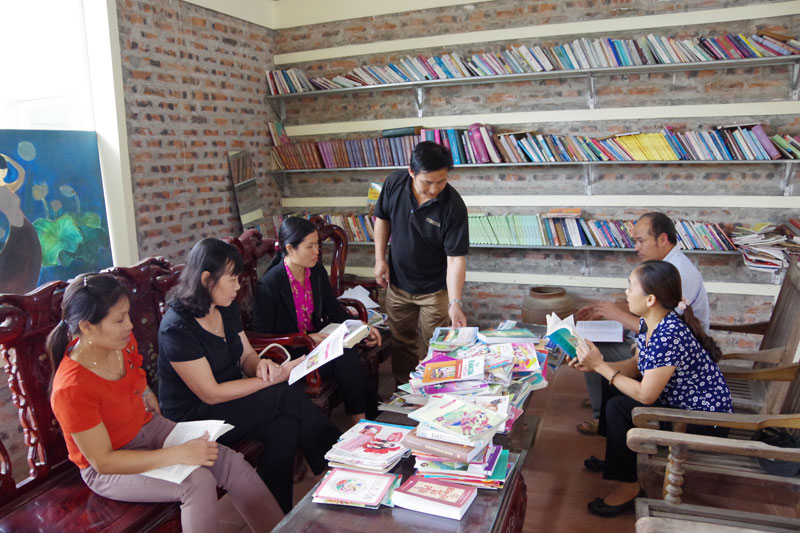 Studying and following Uncle Ho's example, Bui Phi Diep, Vice Chairman of Yen Tri Commune People's Committee (standing) built a book coffee model, contributing to improving the spiritual life for people in the area.
Up to now, the implementation plan of the Directive No. 05 in 2019 has been implemented to the branches, affiliated Party and agencies in the district, with the determination to continue to put Directive No. 05 into life. This year, the Directive is implemented with the theme "Building a sense of respect for the people, taking care of people's lives according to the ideology, morality and Ho Chi Minh style". The implementation of this content is especially meaningful when it is the 50th anniversary of Uncle Ho's will (1969 - 2019).
After nearly 3 years of implementing Directive No. 05, it has gradually created positive changes in the whole district. The district Party Committee has brought learning and following Ho Chi Minh's thoughts, morality and style into important content in the periodical activities of grassroots and Party Committees. Thereby, it contributes to improving the quality of cell activities, strengthening the strength of Party grassroots organizations, local authorities and mass organizations.
Yen Thuy District Party Committee actively urged collectives and individuals to register the contents of study and follow Uncle Ho in association with implementing professional tasks and duties of party members. Many good models, new ways of doing things, many typical and advanced collectives and individuals have appeared in many fields, creating a wide and deep spread, positively impacting the local socio-economic.
On the basis of following 3 key contents of the topic in 2019, the Party Committee of Yen Thuy district directed the grassroots Party organizations to actively implement Directive No. 05, associated with implementing the 114 Conclusion of the Central Party Committee on "Improving the effectiveness of public relations activities of state agencies at all levels", Law on the reception of citizens and regulations on grassroots democracy, thereby creating a stronger breakthrough in both awareness and practice movement of cadres and party members in the whole Party Committee on enhancing the sense of respect for the people, taking care of people's life according to Uncle Ho, contributing to building the system clean, strong politics, building government to serve the people.