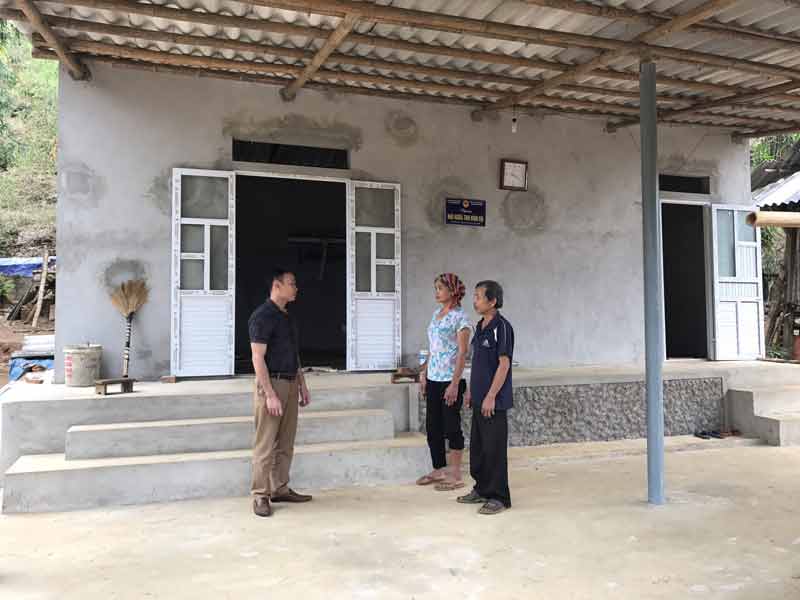 (HBO) - Chieng Chau commune has six hamlets, 926 households with 3,795 inhabitants, belonging to five ethnic groups living together: Kinh, Muong, Thai, Dao, Hoa. The ethnic minorities make up more than 90 percent of the commune's population.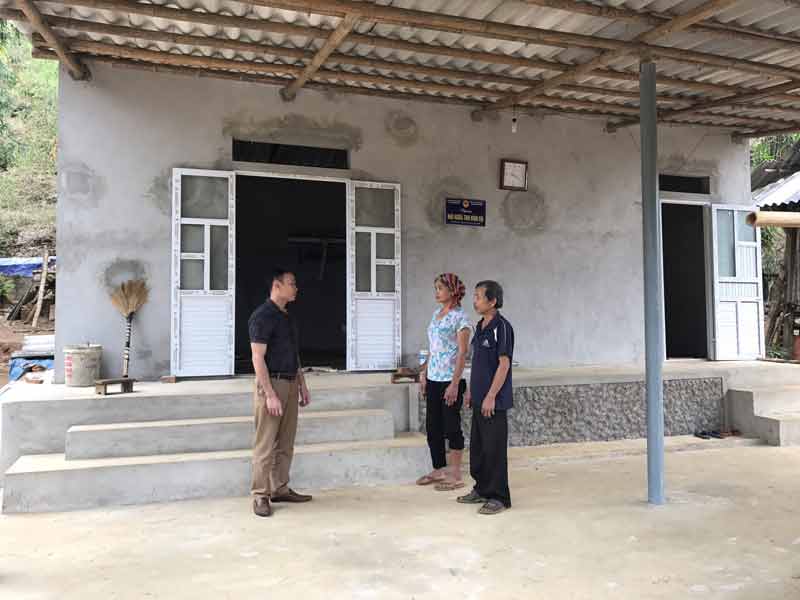 The family of Ha Viet Quan in Na So hamlet, Chieng Chau commune, Mai Chau district receives a house from the commune's Fatherland Front chapter.
As a bridge between the Party, authority and people and to contribute to the implementation of the Party's Resolutions as well as socio-economic development tasks, the commune's Fatherland Front chapter and its member organizations have coordinated to popularize Party's guidelines and policies and laws of the State to the people, thus arousing people's self-reliance in learning, working and production.
Stepping up the campaign "All people unite to build new-stylerural areas and civilized cities", the commune mobilized thousands of workdays for the construction of 1,970 m of inland canals and ditches, and the expansion of 380 m of roads.
Local residents have also contributed workdays and over 100 million VND to repair the secondary school in the commune. They continue to promote agriculture production with the application of advanced techniques to increase labour productivity, while building economic models in connection with the development of community tourism, thus increasing income for locals. In 2018, the average per capita income of the commune reached 20.5 million VND.
Upholding the role as a bridge between the Party, the local authority and communities of ethnic groups, the communal Fatherland Front chapter has done well the social supervision and criticism, and listened to local aspiration of the people.
Effort has been made to improve the activity of 36 self-managing inter-family groups, helping each other in activities of weddings and funerals, and resolving conflicts in the community.
The front performs well policies on ethnicity, religion, hunger elimination and poverty reduction for ethnic minority areas, promoting the role of village leaders, reputable people in communities. It also boosts the role of prestigious people, heads of families in abiding by laws, study encouragement, talent promotion, and elimination of social evils.
The commune has 769 households that have been recognized as cultural families, accounting for 85.5 percent of its total, while three out of its six residential areas meet the standard of cultural residential areas./.