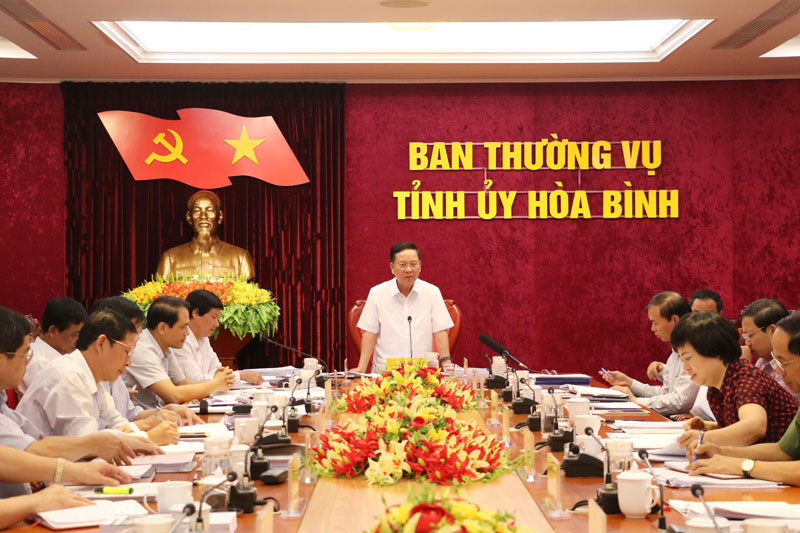 (HBO) - Party Central Committee member and Secretary of the Hoa Binh Party Committee Bui Van Tinh chaired a conference of the provincial Party Committee's standing board on June 20, which was held to assess implementation of tasks in the first 6 months and relevant solutions put forth for the last half of the year. The meeting also discussed a series of important issues.
As heard at the conference, in the first half of the year, Hoa Binh's economy maintained a good growth rate, estimated at 8.07 percent. The local economic structure, meanwhile, shifted in the right direction, with agro-forestry-fishery making up 20.45 percent, industry-construction 49.44 percent, and service 30.11 percent.
Participants presented their opinions regarding proposals of the Party Affairs Commission of the provincial People's Committee and draft projects on recognising Hoa Binh city as a second-class city by 2020 and Luong Son town and its expanded areas as meeting the criteria of fourth-class urban area.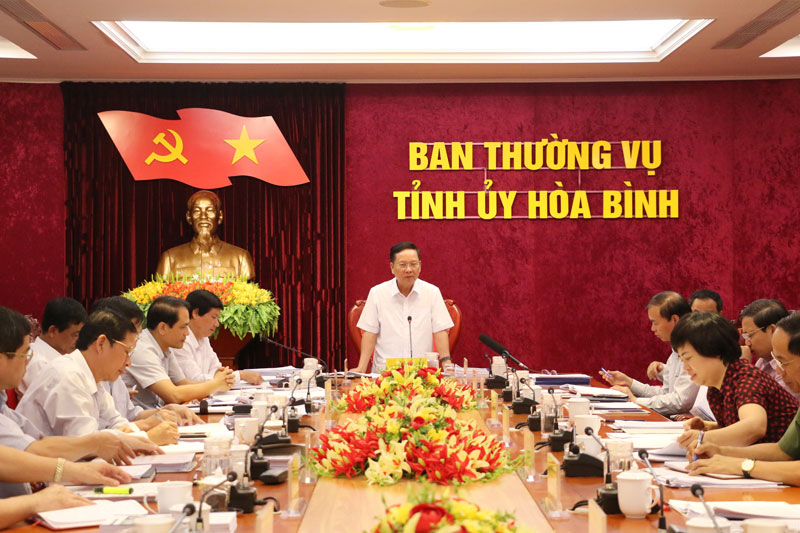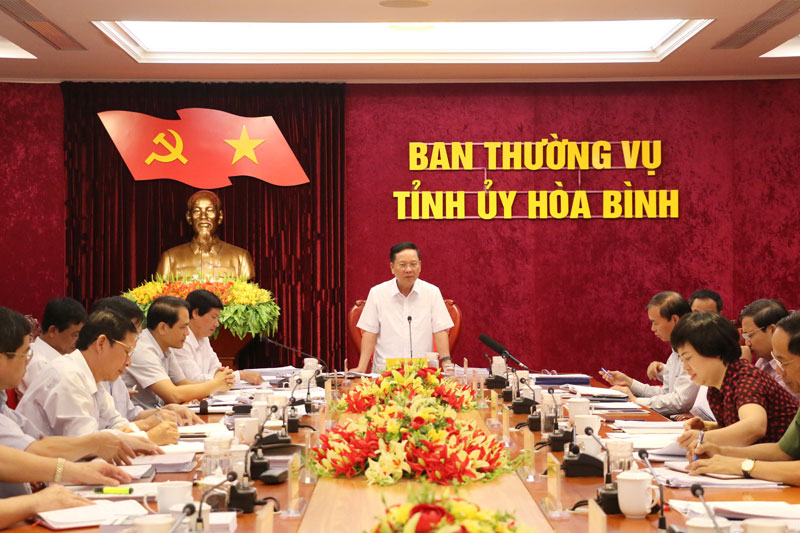 Bui Van Tinh, Party Central Committee member and Secretary of the provincial Party Committee speaks in conclusion of the conference.
Concluding the conference, Tinh said it is necessary to effectively carry out administrative reform in the local Party organisation and improve the quality of the recruitment process of new Party members, while firmly dismissing unqualified Party members and replacing officials who failed to fulfil political tasks.
Launching communications campaigns to create consensus among officials, Party members, and the public on the implementation of the Politburo's Resolution No. 37 is also important, he added.
The official also pointed to a series of tasks, including increasing inspections and strictly punishing violations of laws and administrative regulations, and making careful preparations for the 2019 national high school exam.
He required stronger leadership in administrative reform and improvement of the provincial business climate, and urged more support for investors.
The official also called attention to defence and military affairs, crime control and security and social order in the locality./.