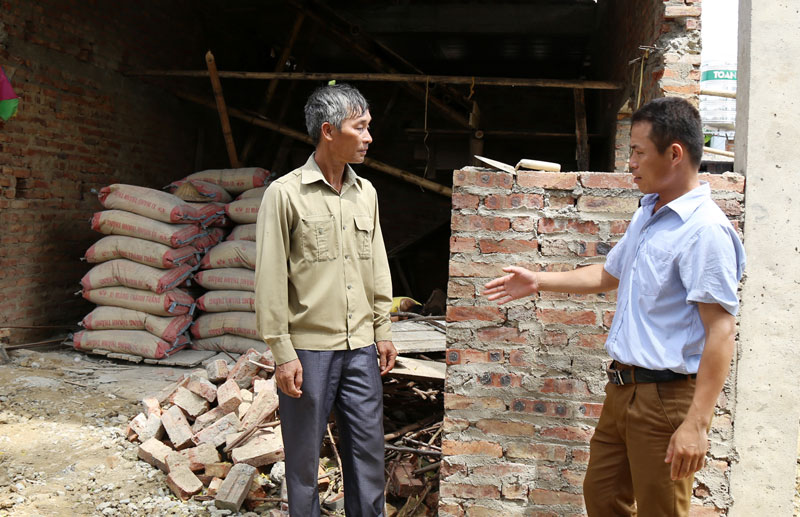 (HBO) - Mr. Bui Van Sang, the Chairman of Veterans' Union in Vinh Dong commune (Kim Boi) says that currently in the commune's there are 338 members working in 8 sub-unions. In the past years, the movement of "The Exemplary Veteran" has always been widely launched and effectively implemented by the commune's Veterans' Union. Thereby, it has aroused the self-reliance and the creative spirit to overcome difficulties of the officials and the members of Veterans' Union throughout the commune.
Every year, the Union implements the emulation and commendation work and the movement of "The Exemplary Veteran" associated with the implementation of the Politburo's Directive No. 05 on promoting learning and following the idea, the morality and the style of President Ho Chi Minh, the movement of joining hands to build new rural areas and the other local movements. The propaganda is promoted to each member. In 5 years (from 2014 to 2019), the exemplary members of the Veteran's Union and the households of the members achieving the annual cultural values are over 92%.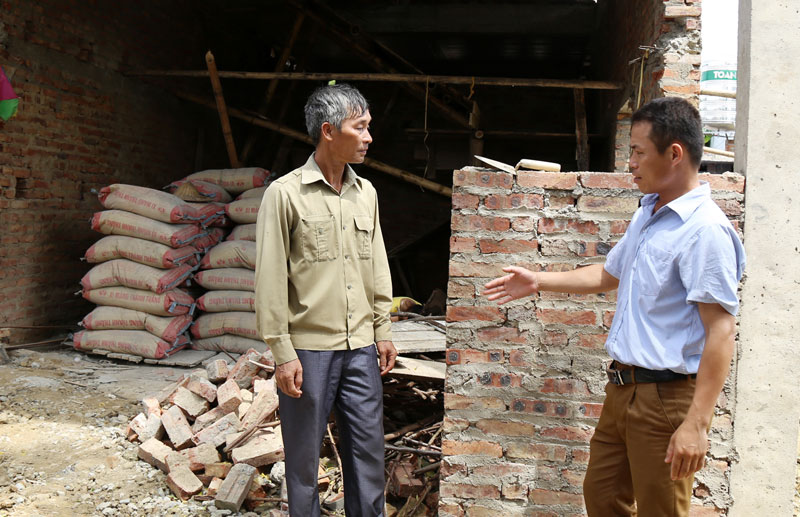 The work of "The teammate charity house" of Vinh Dong Veterans' Union (Kim Boi), which is being built, supports member Mr. Bui Van Phun, Doan Ket hamlet.
In addition, the Union has focused on mobilizing its members to raise and be creative in economic development. At present, in the commune's Veterans' Union there are 125 fair and rich members with many economic development models.
In particular, responding to the Program of the New Rural Construction, 154 officials and members of the Veterans' Union have voluntarily contributed the working days. They have donated land and materials on the land for road construction and social welfare projects. In 5 years, the commune's Veterans' Union has donated 2,758 m2 of residential land, 1,374 meters of fence, yard and a lot of trees and crops on the land. Along with that, the Union has built the models "The self-managed Road of the Veterans' Union", "Veterans participating in maintaining the traffic order and safety" and they have signed the commitments when participating in traffic without drinking alcohol, beer and so on.
With the practical tasks, the emulation movement of "The Exemplary Veterans" in Vinh Dong Veterans' Union has achieved remarkable results, which has really come into order and has developed both in the content and shape. In 5 years (2014 - 2018), the Union continuously achieved the title of the strong and clean units, 57 turns of collective and staff and members were rewarded.