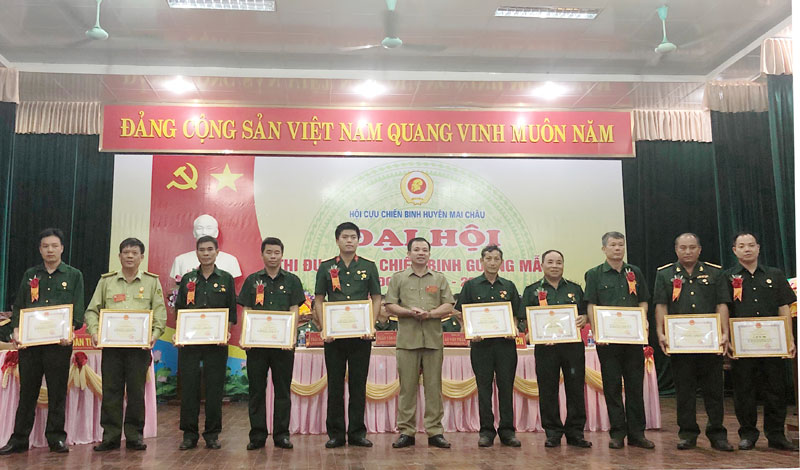 (HBO) - Mai Chau Veteran Association has organized the Emulation Congress "The Exemplary Veterans" in the period of 2014 - 2019 with the participation of nearly 120 delegates.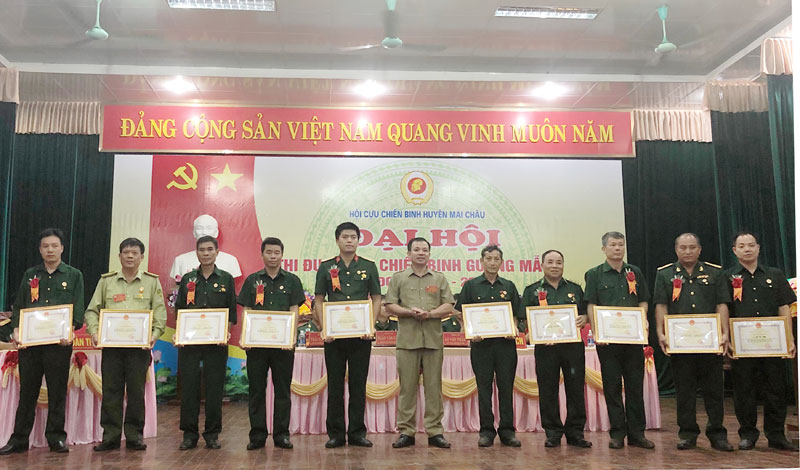 The leaders of D Party Committee - People's Council of the district are awarding certificates of merit to collectives with outstanding achievements.

In the past period, Mai Chau Veteran Association has promoted the nature of "Uncle Ho soldiers" to contribute to the local socio-economic development. In the whole Association, there are 30 veterans owning the private enterprises, the limited companies and the joint stock companies and doing business service.
There 50 households participating in community tourism and more than 100 households doing farm economy, breeding, afforestation with high income, creating jobs for more than 700 employees. All the levels of the association have contributed the fund "Love for the teammates" with over 400 million VND to support the construction of 17 new houses, to repair and upgrade 6 houses for members with especially difficult circumstances. There are 80% of the member having the average living standard. The poor members have reduced to 10.2% and the poverty threshold members have reduced to 9.7%.