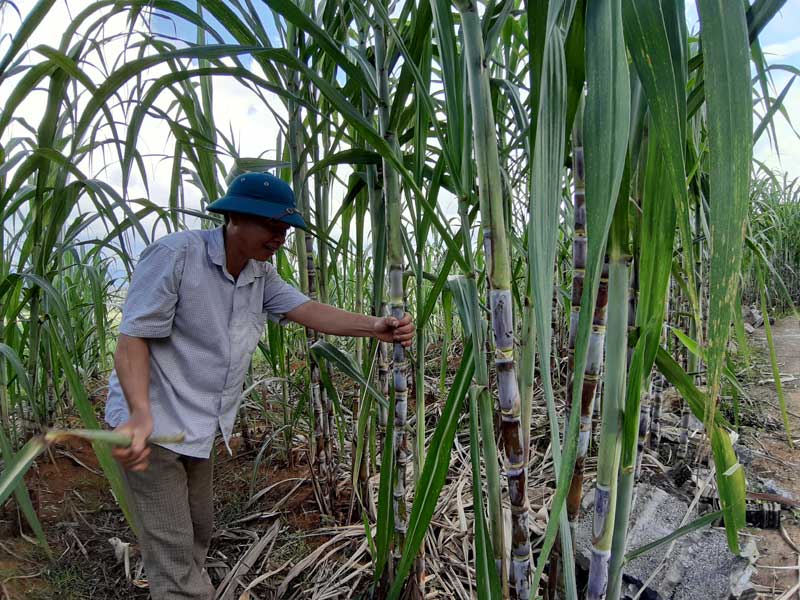 (HBO) – Party members in Treo Trong hamlet, Cao Phong district's Nam Phong commune have affirmed their role in mobilising local residents to build a new life.
The hamlet Party cell has 22 members, and three members in the executive board including Party secretary, deputy Party secretary cum head of the hamlet, and one member who is responsible the hamlet's security.
Each Party member is assigned to take charge of one political-socio organisation, and hold monthly meeting to implement local authorities' directive and decree, and listen to residents' ideas.
They have worked out measures to improve the role of the Party, and strive to complete entrusted missions.
Most of the Party members abide by the Party's policies and State's regulations, as well as promote their leading roles in mobilising local people to develop economy, alleviate poverty and build new-style rural area.
Bui Van Buc, a member of the hamlet's veteran association, is among most standout example. He cultivates sugar canes on 8,000 square metres, harvests some 4,000 plants, and pockets some 100 million VND each year.
Having 5,000 square metres of sugar cane, deputy Party secretary Bui Van Le gains around 80-90 million VND per year.
Meanwhile, Bui Thi Chuc is another example as she has worked to increase agricultural production.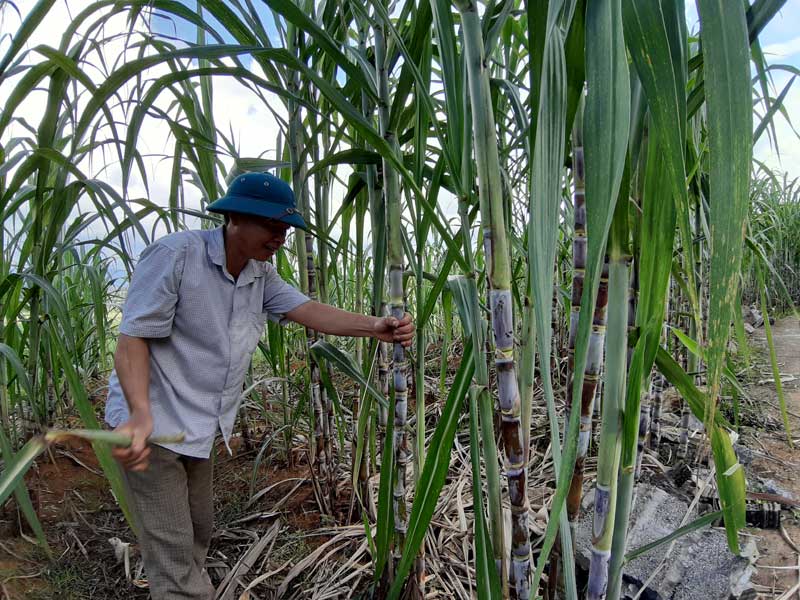 Mr. Bui Van Le, Vice Secretary of the Party cell of Treo Trong hamlet, Nam Phong commune, Cao Phong district - an exemplary model in household economic development.
Mr. Bui Van Le, Vice Secretary of the Party cell of Treo Trong hamlet said the hamlet maintains a total sugarcane area of about 50-57 ha/year, combined with afforestation and livestock farming, contributing to improving the living standard of locals.
The hamlet has 107 households with 430 people. Per capita income reaches 37.5 million VND/year, the rate of poor household is at 7.6 percent.
Along with directing the economic development and poverty reduction, the Party cell organized themovement"All peopleunite tobuild a cultural life"and joining hands tobuild "new-style rural area"movement.
Local residents have actively contributed working days to repair roads, dredge canals and build communal houses.
At present, the hamlet has one communal house and one stadium, which is a place for organizing activities to connect members of the community. The hamlet established and effectively maintained the club of families having no third child, pre-marriage education and fitness clubs, and maintaining culture, art and sport movement in the locality.
Treo Trong hamlet is proving to be a peaceful mountainous locality, with clean roads and infrastructure facilities meeting the people's demand.
From 2016 - 2019, the village has 100 percent of households registering the title of culture family. Every year, about 78 percent of households meet culture family standards.
In 2017, Treo Trong hamlet's Party cell is recognized as a typical strong and clean one. In 2018, the cell completed its tasks excellently, and was commended by the Cao Phong district People's Committee for outstanding achievements in implementing Directive No. 05 - CT / TW on studying and following of President Ho Chi Minh's ideology,morality and style.