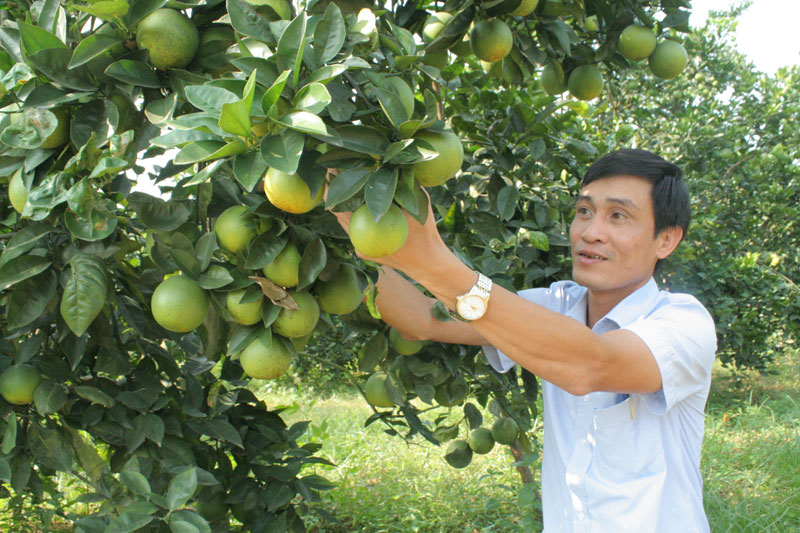 (HBO) – Acknowledging the values and thought of late President Ho Chi Minh in his Testament five decades ago, the Party Organisation and and people of Lac Thuy district have stepped up promotion of patriotic emulation movements and implementation of the Politburo's Directive No.5 on promoting the studying and following of President Ho Chi Minh's thought, morality and lifestyle, according to Vice Secretary of the district's Party Committee Bui Van Truong.
The district has also strived to successfully implement the Party's resolution on building the district as an economic growth engine for the province and a new-style rural district by 2020, Truong said.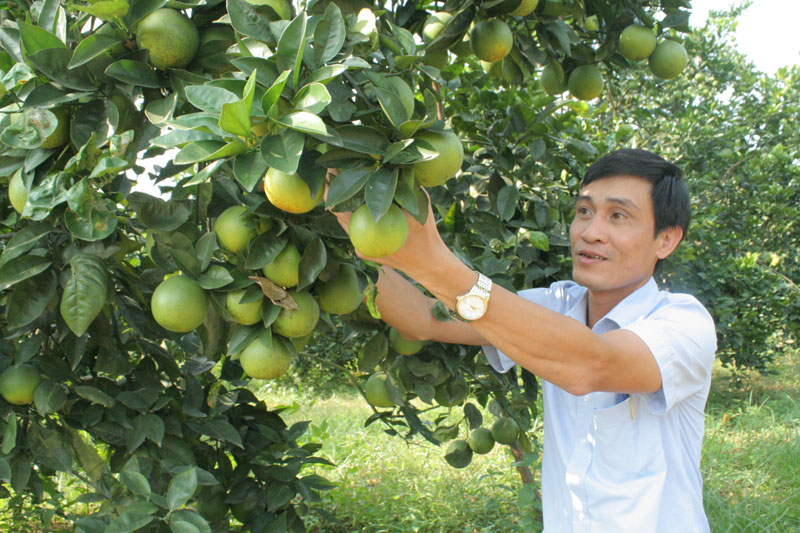 A staff of Lac Thuy's Division of Agriculture and Rural Development examines quality of oranges grown in Phu Thanh commune.
Fulfilling the late president's wish "we may indeed have to endure greater difficulties and new sacrifices, but we are bound to win total victory," soldiers and people in Lac Thuy stood side by side with others across Hoa Binh province to both produce and fight the enemy. They contributed hundreds of tonnes of food and dispatched thousands of youths to the battlefields, helping the South to gain the victory on April 30, 1975.
From a agricultural district, Lac Thuy has made endless efforts to develop the local economy and improve people's living standards.
Last year, the proportion of agriculture and forestry in the localeconomy decreased to about 30 percent while those of services and industry expanded to 43.3 percent and 25.6 percent, respectively. Per capita income reached 38.9 million VND and the poverty rate plunged to 9.66 percent.
The district has developed a forest economy, large-scale farms of citrus fruits and safe vegetables, and high-value livestock farming towards sustainability. It has seen the expansion of large-scale farms with 65 farms granted with certificates which generate an average annual profit of 530 million VND per farm. Eight out of 13 communes in the district have earned the status of new-style rural area.
The district has also effectively mobilised different resources to develop its infrastructure and improve its business climate in order to attract more investment. It houses a number of the province's major projects, mostly in industry, tourism and services, expected to create a greate momentum for the local socio-economic development.
Additionally, it has achieved many important results in the Party and political system building work./.