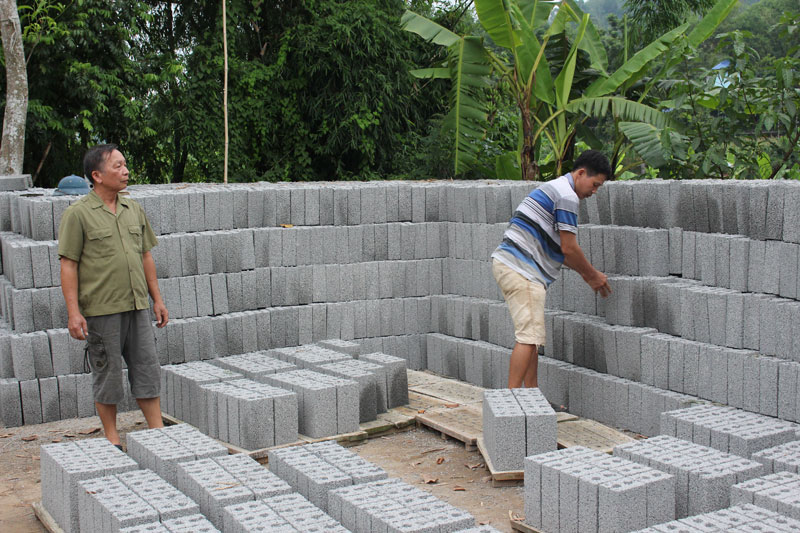 (HBO) – Many war invalids and sick soldiers in Hoa Binh province have overcome challenges, seized opportunities, and become standout examples in economic development in the locality.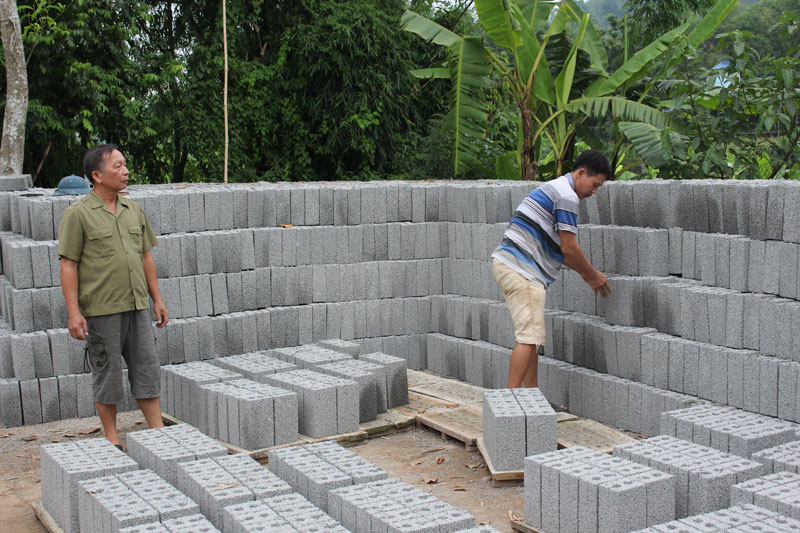 Veteran Nguyen Van Tho's concrete brick production establishment in Dan Chu commune, Hoa Binh city, creates jobs and stable incomes for five local labourers.
joining the army in 1976, Pham Van Thuat was wounded when he served as a soldier of the Vietnam People's Army's weapon department. He was then recognised as a war invalid of the highest level who lost 65 percent of the work capacity. He continued to serve the army until retirement in 2003.
Despite formidable difficulties, Thuat decided to set up his Cuong Thinh construction and service company in Muong Khen town, Tan Lac district, with only 5 million VND (215.95 USD) from his savings and bank loans.
His firm gradually gains prestige and receives contracts to build civil construction works, irrigational system and transport infrastructure. Thuat's business has expanded to agricultural sector. Currently, his company's farm model with 200 fish cages on Hoa Binh lake and 1,100 head of pigs, together with a building material shop, is creating stable jobs for nearly 40 local labourers, each earning 5 million VND per month.
In 2017, Thuat was among the province's standout representatives to attend the national conference to honour excellent businesses. Last year, he was elected as vice president of the province's association of war veterans.
Thanks to his prestige and position, Thuat has mobilised capital from individuals and organisations to search for and bring home remains of 58 martyrs who laid down their lives during the war time in the south.